May 3, 2022
Eco-conscious Home Entertainment: LG's Latest OLED TVs and Soundbars Showcase Commitment to A Better Life for All
With the health of the environment arguably one of the most pressing concerns in the world today, it is a good time to take stock, reflect and give serious thought to how we can all do our part to create a more sustainable future. In the consumer electronics industry, LG continues to show its commitment to protecting the planet and delivering a better life for all by reducing the environmental impact of its innovations at every stage of the product lifecycle.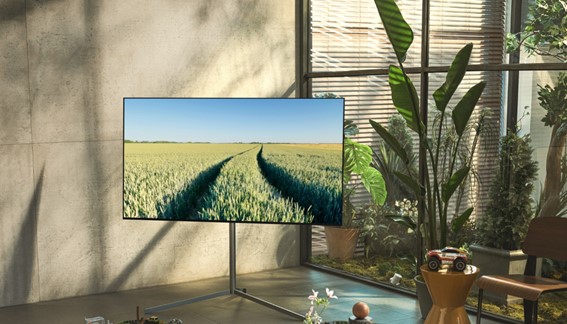 The latest home entertainment solutions from LG serve as fine examples of the company's efforts to provide maximum user convenience at minimal cost to the Earth. Emblematic of this goal, LG OLED TVs deliver stunning viewing experiences while using a smaller number of components and offering greater recyclability than their LCD counterparts. LG's self-emissive displays don't require a backlight like LCD TVs, and because they have fewer parts overall, there is less to recycle and dispose of. For example, the 65-inch LG OLED evo C2 model uses just 40 percent of the plastic of its LCD TV equivalent (model 65UQ80).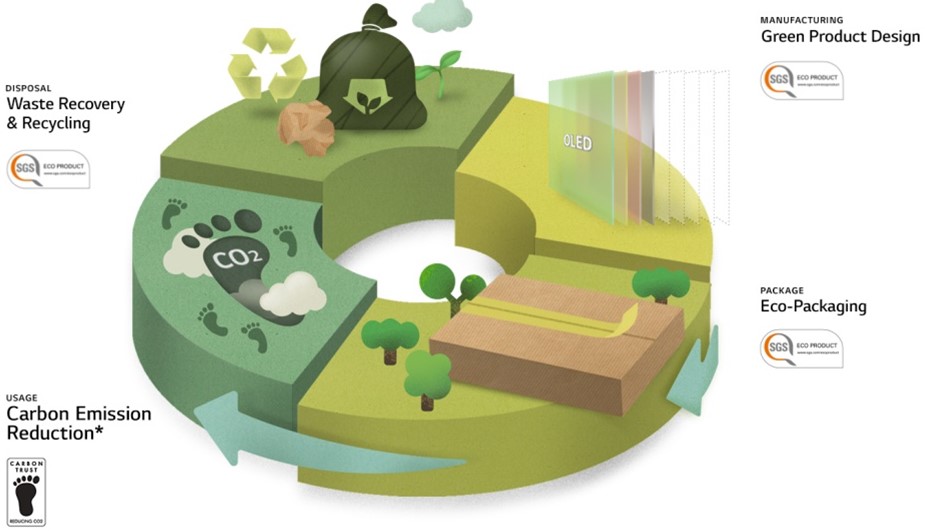 The eco-conscious qualities of LG's 2022 OLED TVs have been recognized by one of the world's foremost providers of testing, inspection and certification services, attaining Société Générale de Surveillance SA (SGS) Eco-Product recognition.1 The select 2022 LG OLED evo TVs will display the Carbon Trust's product carbon footprint label for reducing CO2 throughout the entire product lifecycle.2 Moreover, they also achieved validation to the UL 2809 Environmental Claim Validation Procedure (ECVP) for Recycled Content Standard from global safety science leader, UL, which confirms these products are indeed as environmentally responsible as advertised.3
For its 2022 OLED TVs4, LG has adopted the use of a new composite fiber material that helps reduce product weight. Additionally, the packaging used for the latest LG OLED TVs is made for recyclable materials and features single-color printing to further save on energy and resources.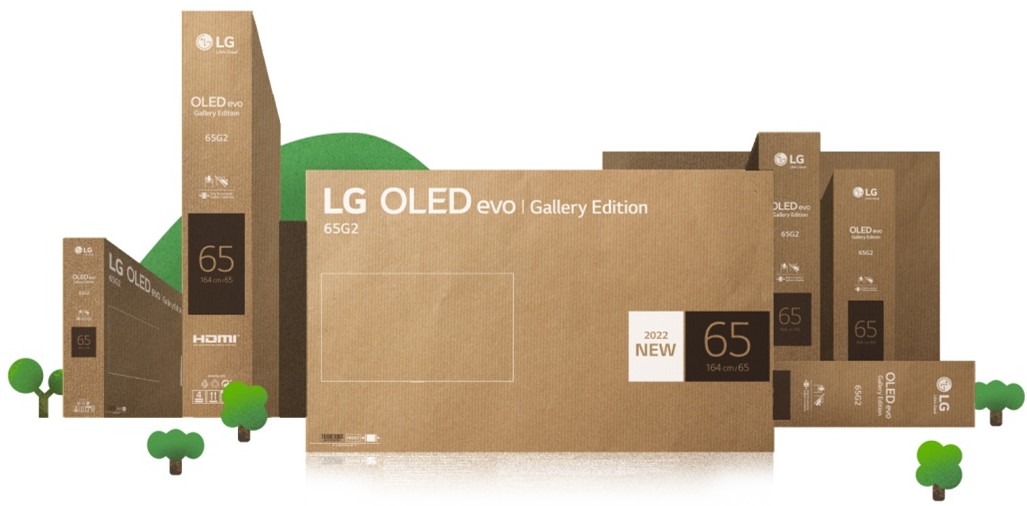 The LG Soundbar lineup also reveals the company's dedication to environmentally-conscious design. Its sophisticated audio solutions utilize reused and easily recyclable materials, consume only a small amount of power when in use and ship in sustainable packaging. And to top it off, every 2022 LG Soundbar model has received SGS Eco-Product certification in recognition of their environmental impact.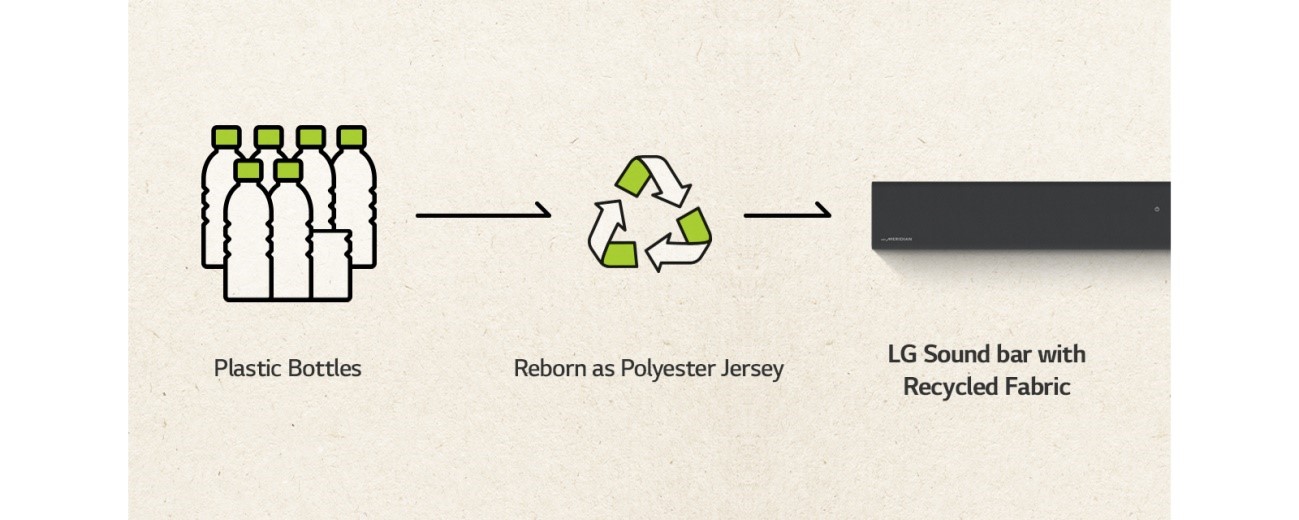 Furthermore, this year's soundbars are comprised of parts that have been fabricated from recycled plastic resin. The amount of recycled material used in LG's new soundbars has been confirmed by UL's ECVP for Recycled Content Standard and many of LG's 2022 soundbars also feature a polyester jersey fabric that meets the Global Recycled Standard (GRS).5 What's more, 2022 LG Soundbars are ENERGY STAR® certified thanks to their efficient use of power.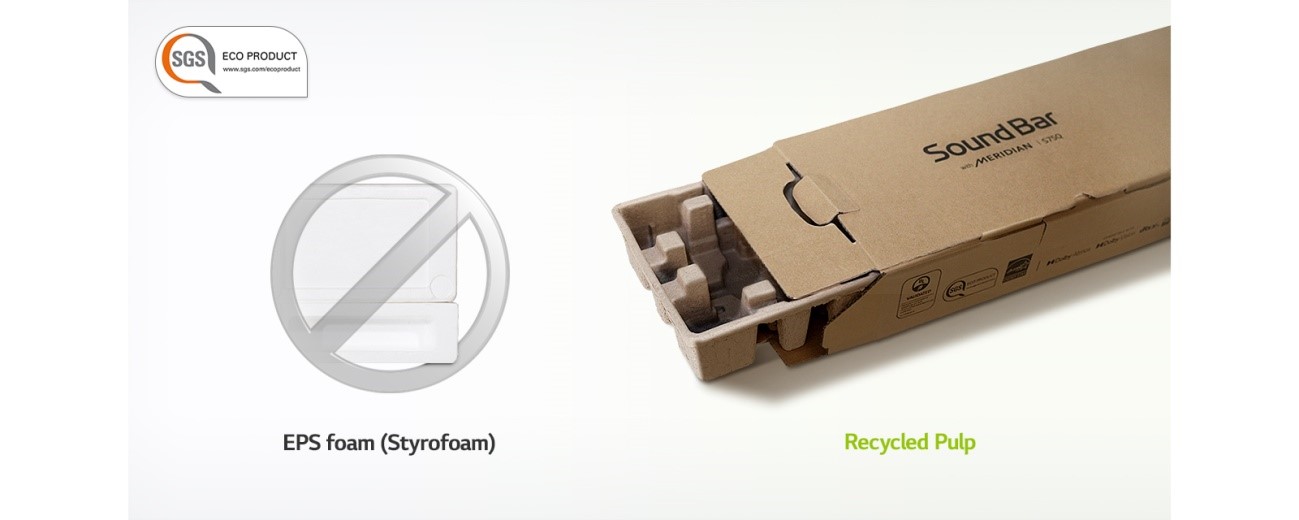 By considering the impact our actions have on the environment, and finding better, more sustainable ways to get things done, we can all help to bring about positive change. As a leader in home entertainment innovation, LG will continue to do its part to protect the planet and pave the way to a brighter tomorrow.
# # #
1 The 2022 LG OLED Z2, G2, C2, B2 and A2 Series received SGS Eco-Product certification.
2 LG OLED evo 65-inch G2 and C2 models achieved the Carbon Trust's Reducing CO2 label, while the 55-, 77- and 83-inch G2 models as well as the 42-, 48-, 55-, 77- and 83-inch C2 models received its Measured CO2 label. Only applied in markets/regions participating in the Carbon Trust's labelling program.
3 ECVP applies to LG OLED evo 55-, 65-, 77- and 83-inch G2 models as well as 42-,48-,55-,65-,77- and 83-inch C2 models
4 A new composite fiber material applied to the 2022 LG OLED TV 55-, 65- and 77-inch G2 models, 42-, 55-, 65- and 77-inch C2 models and 77-inch A2 models.
5 Materials certified by UL 2809 Environmental Claim Validation Procedure (ECVP) for recycled content applies to 2022 LG Soundbar models S95QR, S90QY, S80QR, S80QY, S75Q, S65Q, S60Q, S40Q, SH7Q, SPQ8-S. Amount of recycled fabric varies by model and LG Soundbar models, which come with polyester jersey fabric made from recyled material that meets Global Recycled Standard, are S95QR, S90QY, S80QR, S80QY, S65Q, S60Q, S40Q, SH7Q.