March 22, 2022
5 Tech Keywords You Need to Know in 2022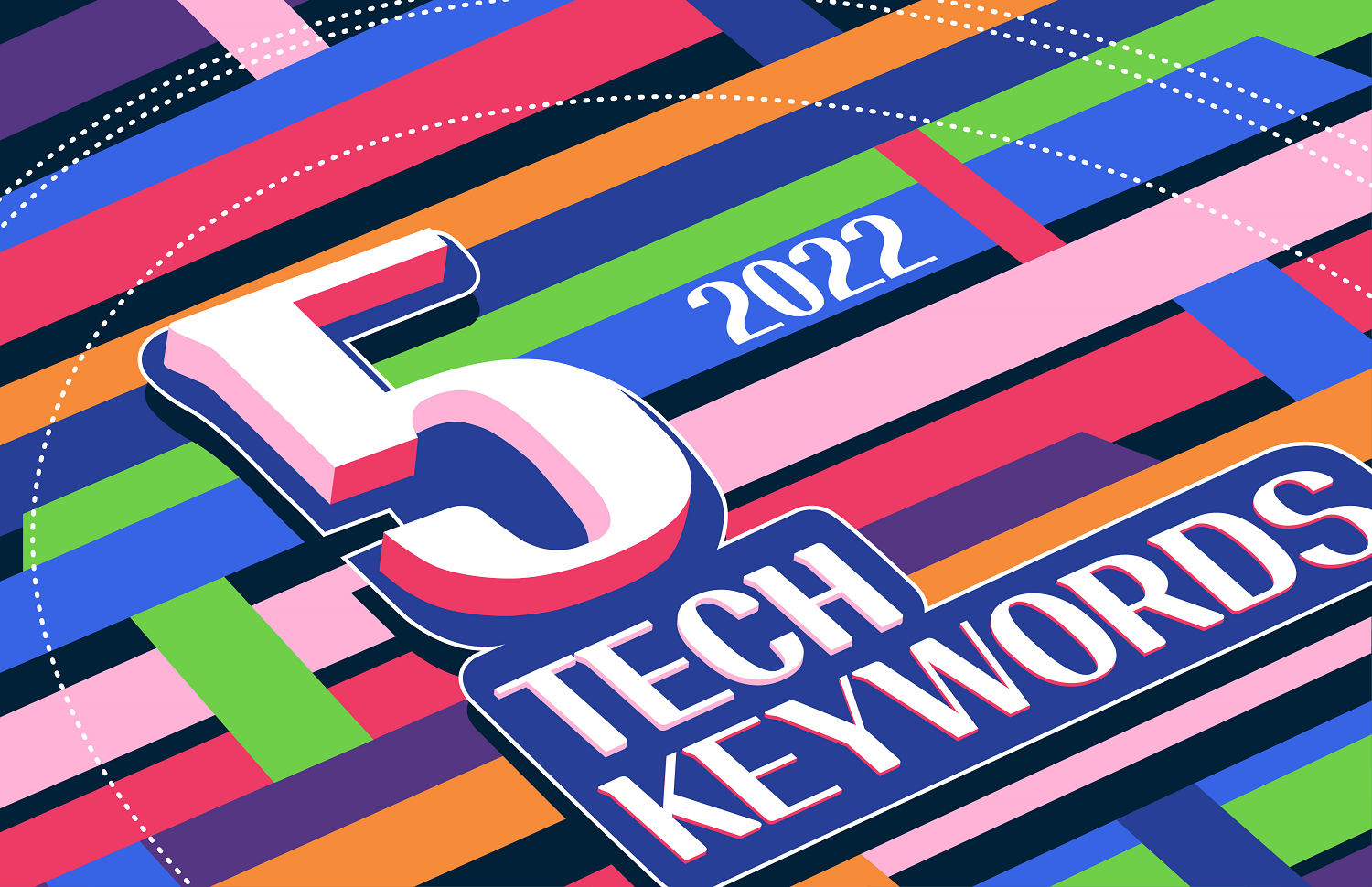 Starting the year off with CES 2022, the innovations unveiled provided a preview of technologies that are likely to dominate the news this year. Here are five keywords that are sure to influence our lives in 2022 and beyond:
The global pandemic has shown us that there is nothing more important than health and wellness. In a McKinsey survey, 79 percent of respondents said they believe that wellness is important while 42 percent consider it a top priority. LG, along with other companies, will continue developing technologies and devices that promote hygiene and improve health inside the home. At CES 2022, LG unveiled products aimed at enhancing health and nutrition, including the new LG PuriCare AeroTower for cleaner indoor air and LG tiiun to grow fresh, nutritional greens even without a garden.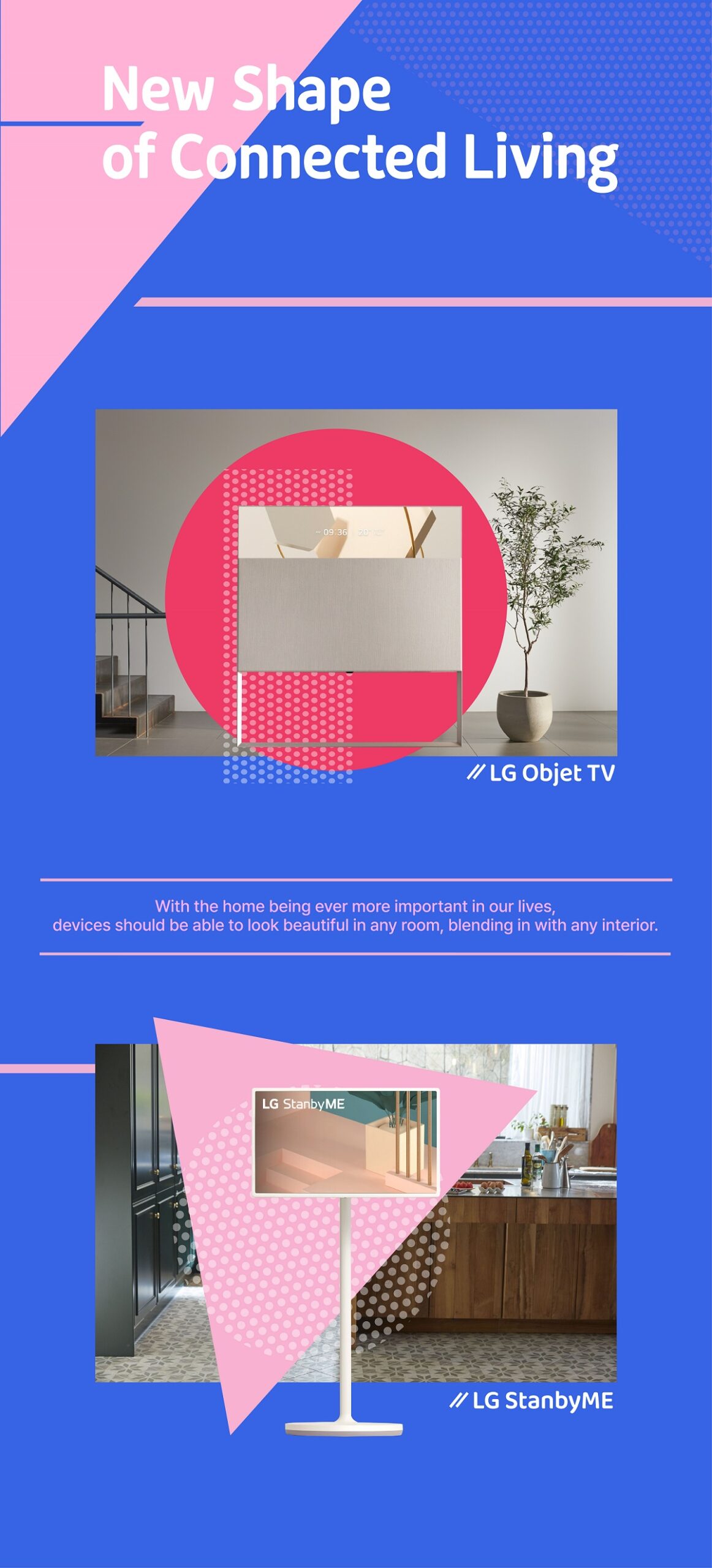 With people now spending more time at home, consumers are getting more creative in utilizing their personal space. Developed for today's home-centric lifestyle, LG Objet TV and LG StanbyME feature differentiated designs that make everyday living more enjoyable. LG's newest lifestyle TVs look beautiful in any room, seamlessly blending in with any interior. Now anyone can relax with a movie or get in a quick YouTube workout without having to visit a movie theater or gym.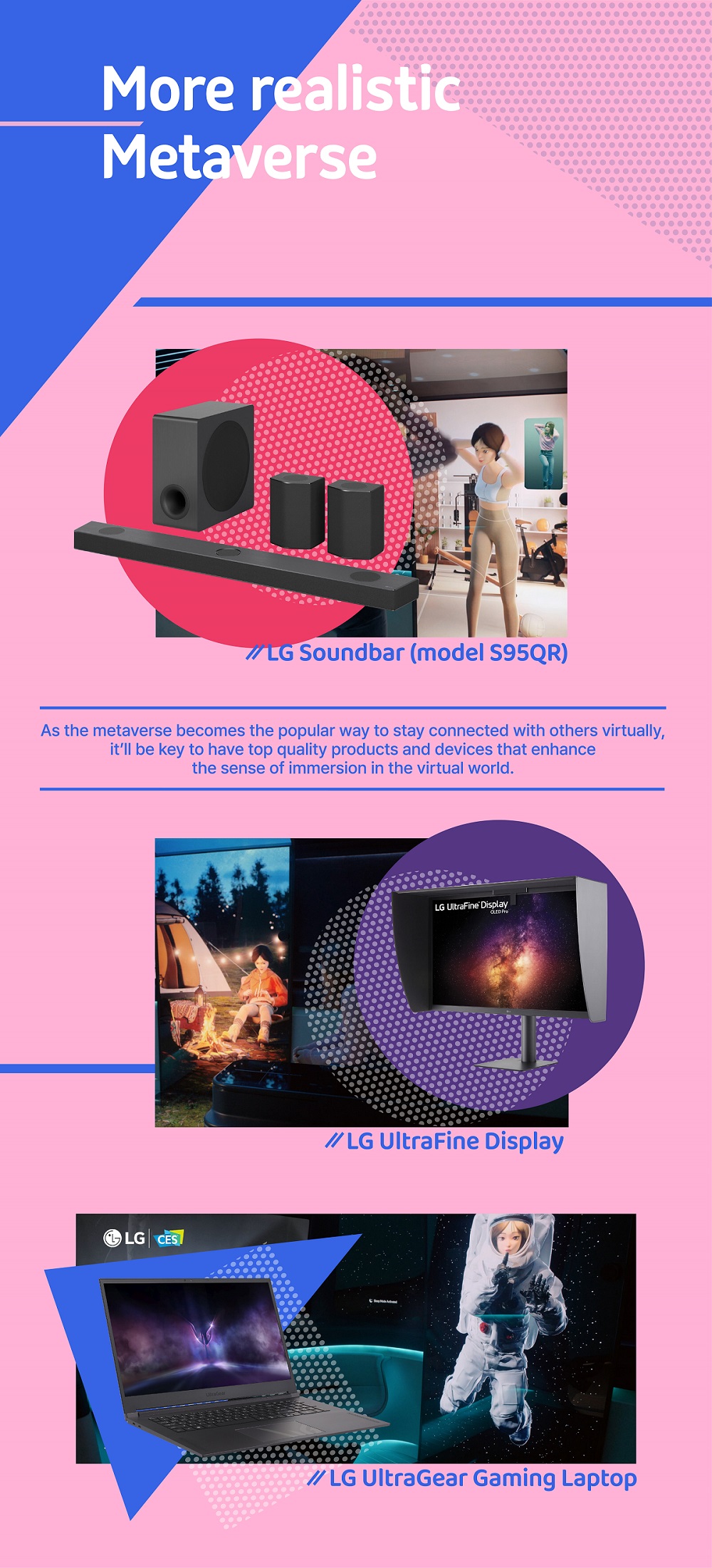 Metaverse, a portmanteau combining meta (meaning beyond) and universe, has become a popular part of our lexicon. What many tech innovators are theorizing will be the future of the internet, the metaverse may one day allow everyone to connect online for work, travel or entertainment via their digital avatars.
As more consumers embrace this new concept, LG products and devices such as the UltraGear Gaming Laptop, UltraFine Display and UltraGear Gaming Speaker will help users navigate the virtual universe more realistically by enhancing the sense of immersion for the ultimate metaverse experience.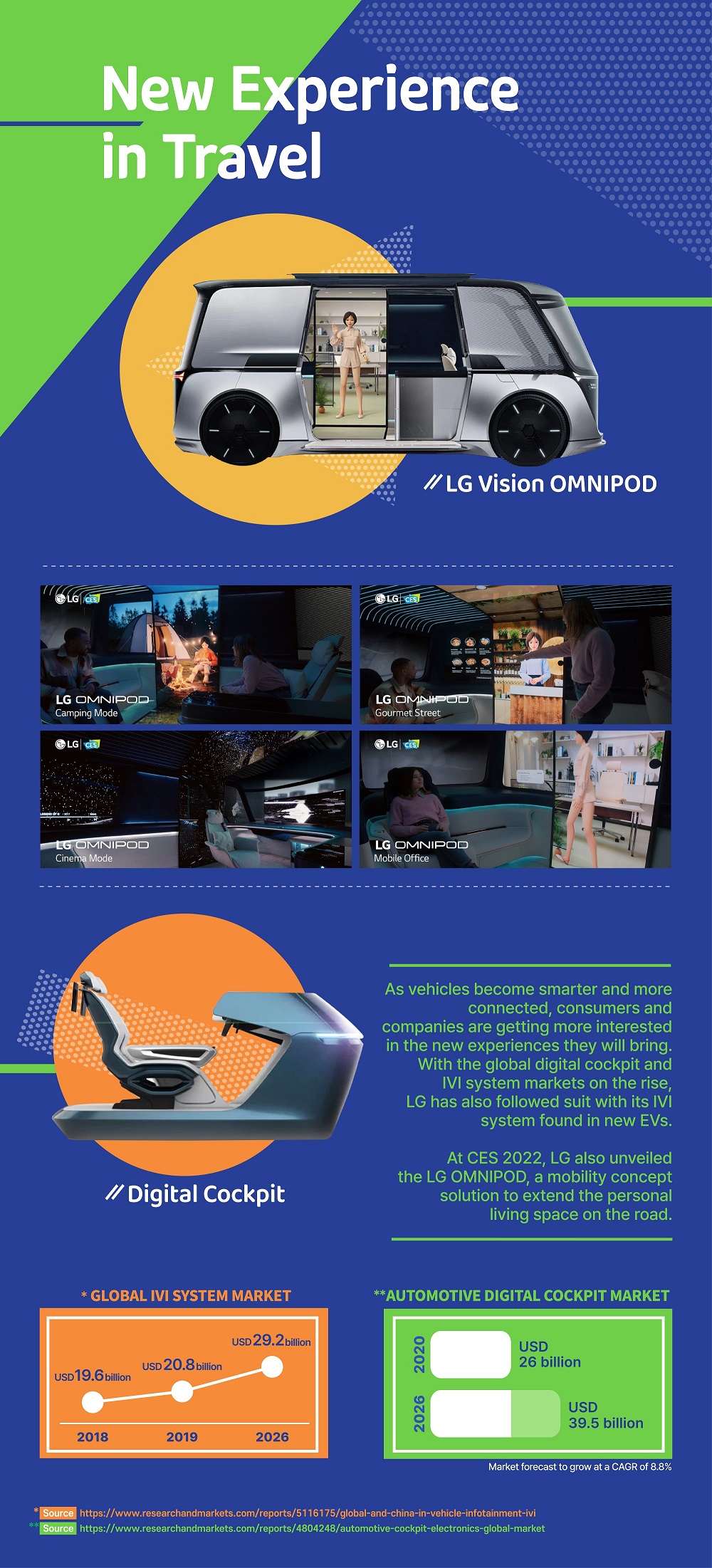 LG shared its vision for future mobility at CES 2022 with OMNIPOD, the company's future mobility concept cabin that blurs the line between home and vehicle. Featuring advanced modular in-vehicle appliances, adaptive interior environment utilizing a moving Meta Environment Screen and AI concierge service, OMNIPOD demonstrates what LG envisions for the future of mobility.
As consumers around the globe push companies to conduct business more responsibly, it's crucial that businesses create products and services that prioritize the planet. LG is leveraging its R&D knowhow to develop technologies that do just that. LG's newest array of home appliances and air solutions such as WashTower, InstaView™ Door-in-Door™ refrigerator and Therma V air-to-water heat pump ensure that minimal energy is wasted to reduce the environmental impact when running home appliances. And, also designed with the environment in mind, the 2022 LG Soundbar lineup has a lower carbon footprint throughout the entire product lifecycle, shipping with 100 percent paper packaging, using recycled plastic resin for its outer case and also saving energy during usage with relatively modest power consumption.
# # #
Wellness, above all: McKinsey&Company "Feeling good: The future of the $1.5 trillion wellness market" Report (2021), https://www.mckinsey.com/industries/consumer-packaged-goods/our-insights/feeling-good-the-future-of-the-1-5-trillion-wellness-market
New Experience in Travel: Research and Markets "Global and China In-Vehicle Infotainment (IVI) Industry Report" (2020), https://www.researchandmarkets.com/reports/5116175/global-and-china-in-vehicle-infotainment-ivi
Research and Markets "Automotive Cockpit Electronics – Global Market Trajectory & Analytics" Analytics (2022), https://www.researchandmarkets.com/reports/4804248/automotive-cockpit-electronics-global-market
Sustainable Future: PwC "A time for hope: Consumers' outlook brightens despite headwinds" Survey (2021), https://www.pwc.com/gx/en/industries/consumer-markets/consumer-insights-survey.html