January 20, 2022
Bringing LG's Lifestyle TV to the Pearl of the Orient
With online video content increasingly becoming more integrated into our daily lives, consumers are becoming even more reliant on this form of media for entertainment, information and social interaction. LG's response to this trend is LG StanbyME, a 27-inch wireless screen with a built-in battery attached to movable stand, offering unrivalled convenience and viewing comfort to make it the ideal companion for today's viewing habits.
Unlike a PC, LG StanbyME is mobile, with its own battery for three hours of viewing between charges. Unlike a laptop, LG StanbyME offers a touchscreen and doesn't require a desk or a lap. Unlike a tablet, LG StanbyME delivers content on a spacious 27-inch display.
To celebrate the first launch of this category-busting home entertainment product outside of South Korea, the Hong Kong team at LG Electronics designed a pop-up event in Central Market last week. Redesigned in 2021 as a Playground for All, Central Market is a local landmark of culture and heritage and the ideal location for LG to introduce the product's revolutionary design and easy-to-use features.
The event stage was divided into four major zones – Kitchen, Living Room, Study Room and Product Island – to demonstrate how the product perfectly fits into diverse, modern lifestyle settings.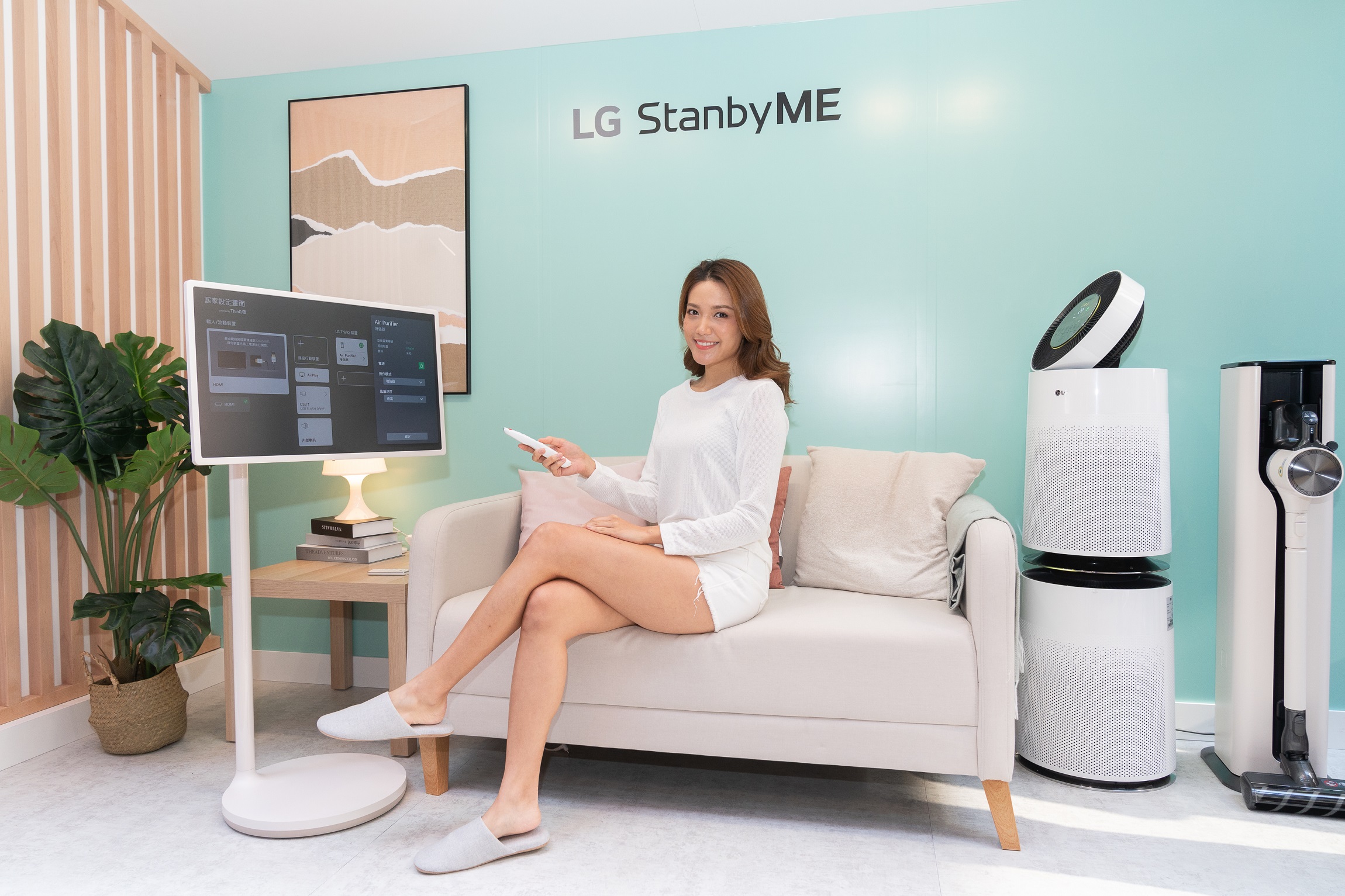 In the Living Room zone, LG StanbyME was accompanied by LG appliances including LG CordZero A9 Kompressor vacuum cleaner and LG PuriCare Air Purifier to illustrate how its clean, sleek design easily blends into a typical living space. The screen demonstrated its ability to support a diverse selection of content via pre-installed apps from top content providers including Netflix, Disney+ and popular local content from ViuTV.
A special live streaming section in the Study Room zone highlighted the versatility of the device's Mobile Screen Mirroring feature using NFC. By connecting their smartphones to LG StanbyME, users can comfortably view everything on their phones on the larger display. LG StanbyME also connects to the LG ThinQ app, LG's proprietary AI platform, to control specific functions on the display.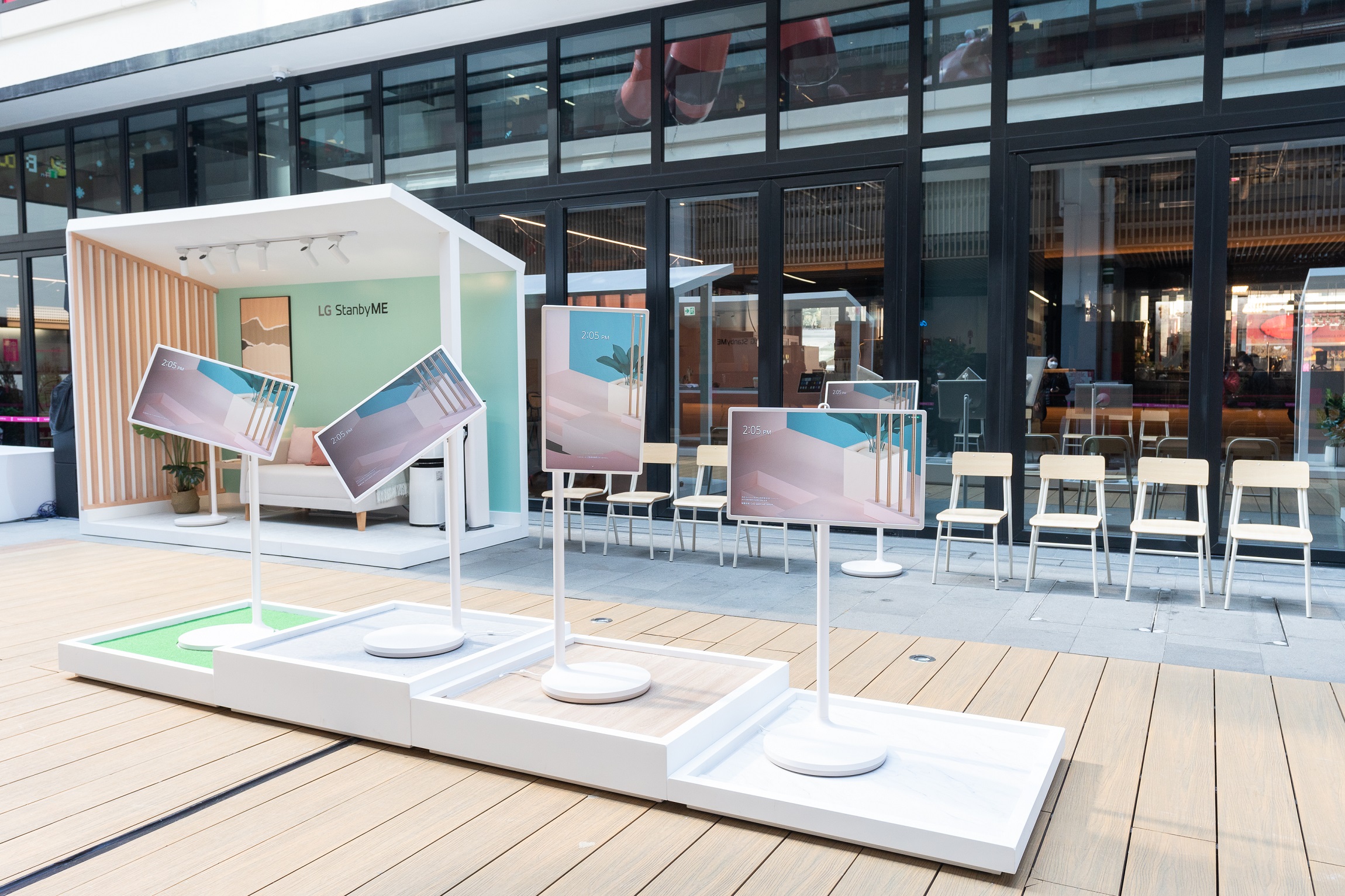 With its built-in rollers and the rotatable screen that can be displayed both in vertical and horizontal orientations, LG StanbyME's strengths in mobility and flexibility were on full display at the launch event, attracting modern cosmopolitans who are always on the lookout for uplifting personal lifestyle products that offer unique customer values and support home-centric lifestyles.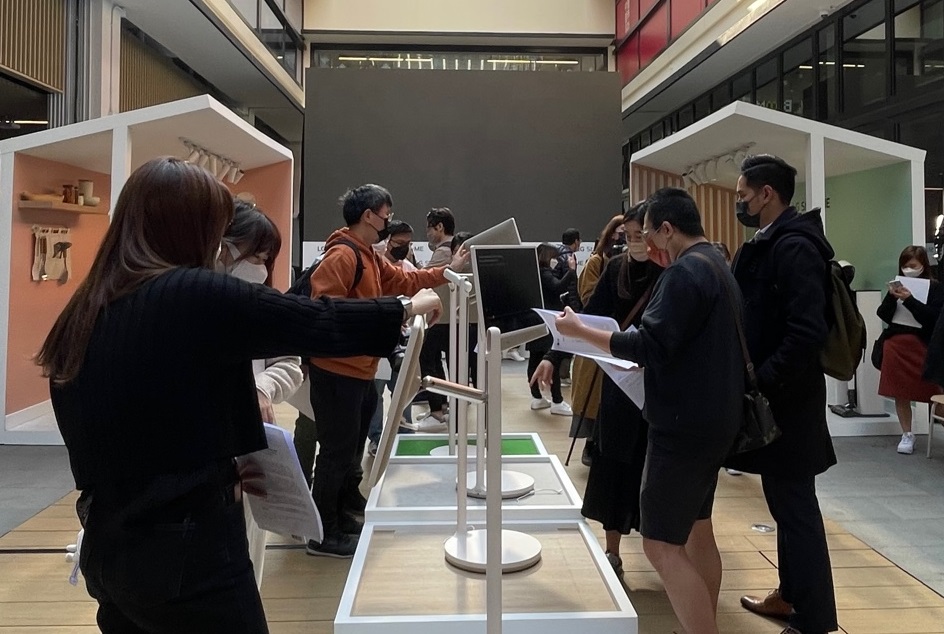 What the guests immediately appreciated about LG StanbyME was the fact that this was a product that was designed for and during a time when consumers are reevaluating their habits when it comes to entertainment. As the world – including Hong Kong – enters the third year of a global pandemic, consumers have gotten used to the idea of entertaining themselves at home rather than frequenting cinemas and theaters.
For these consumers, LG StanbyME couldn't have come at a better time.
Contributed by LG Hong Kong
# # #