November 26, 2021
Proving That Indoor Comfort and Sustainability Can Coexist
Becoming more sustainable means a commitment to using fewer resources, creating less waste, and doing everything possible to ensure a healthy planet for future generations. LG Electronics embraces this challenge and continues to take steps to reduce its environmental impact through an extensive program of ESG management. Along with its ambitious Zero Carbon 2030 initiative and goal to transition completely to renewable energy by 2050, LG offers innovative solutions that can help consumers to live more in balance with nature today.
LG recently had an opportunity to demonstrate its eco-conscious exhibit for its state-of-the art HVAC solutions at Korea Energy Show 2021, South Korea's largest annual energy exhibition. Instead of wasting new resources on a temporary exhibit, LG used prefabricated shipping containers and adopted recycled materials such as wood waste to create a unique, visually interesting space.
Exhibiting a complete range of highly efficient LG HVAC solutions suitable for homes, offices, schools as well as other indoor environments, the highlight of the exhibit was a new commercial air conditioner made more efficient via an AI engine.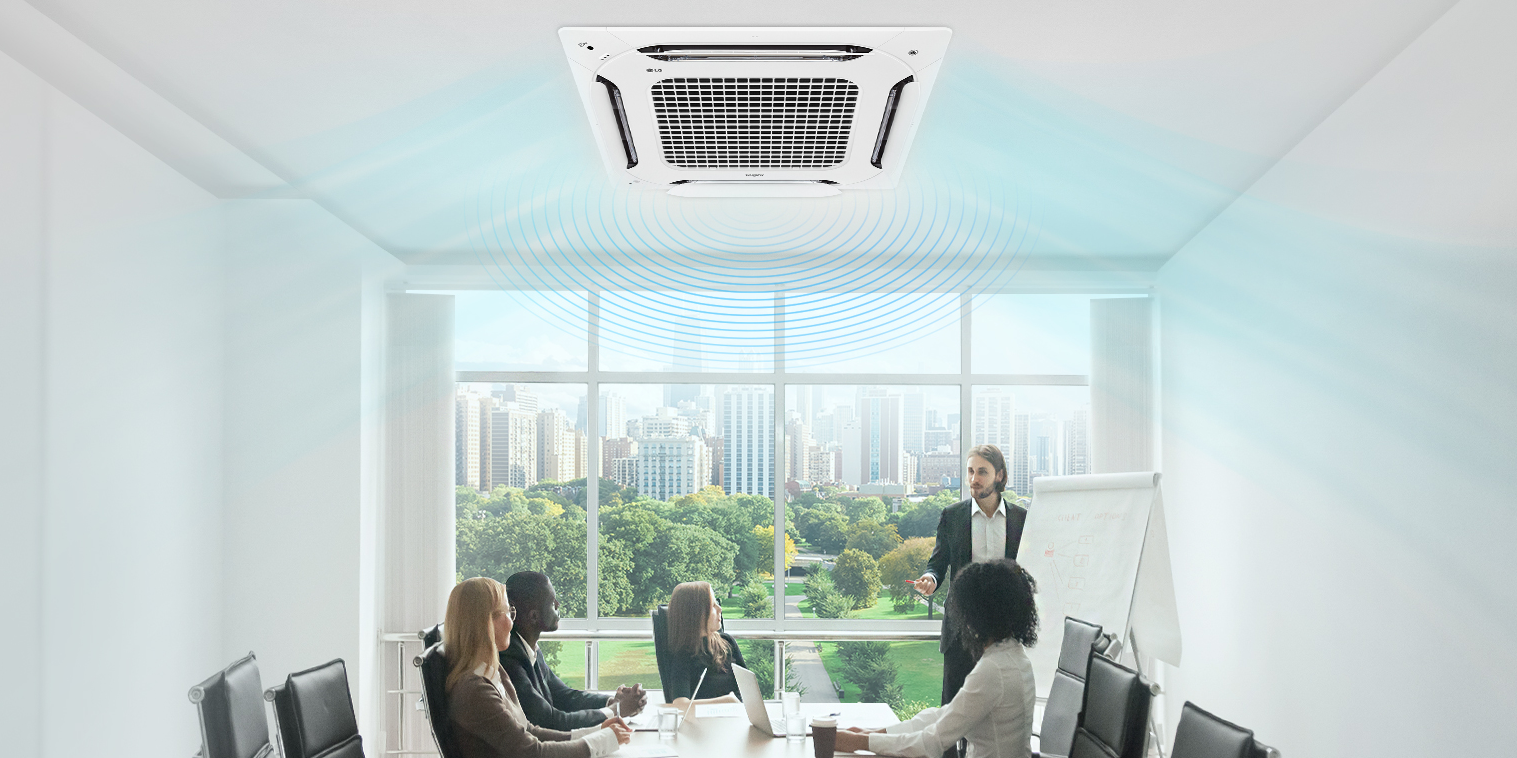 LG's latest HVAC solutions leverage smart technologies to help create better indoor air quality while simultaneously cutting energy consumption. LG's ceiling-mounted 1 Way Cassette with comprehensive air purification system cleans, cools and heats the air to keep the home comfortable all year around.
Other LG innovations on exhibit at the show included the LG Energy Storage System (ESS) and Building Energy Control (BECON), a powerful duo that together create a total energy management solution for businesses. Also on display was the LG 4-Way DUAL Vane Cassette which employs UVnano technology and an antibacterial drain pan to enhance the hygiene of the unit and the airflow produced.1
LG showcased its first GHP Hybrid Heat Pump system air conditioner, a cost-effective option for educational and governmental facilities. LG's hybrid solution combines the advantages of electric- and gas-powered climate control systems to deliver superb performance while reducing the cost of cooling and heating.2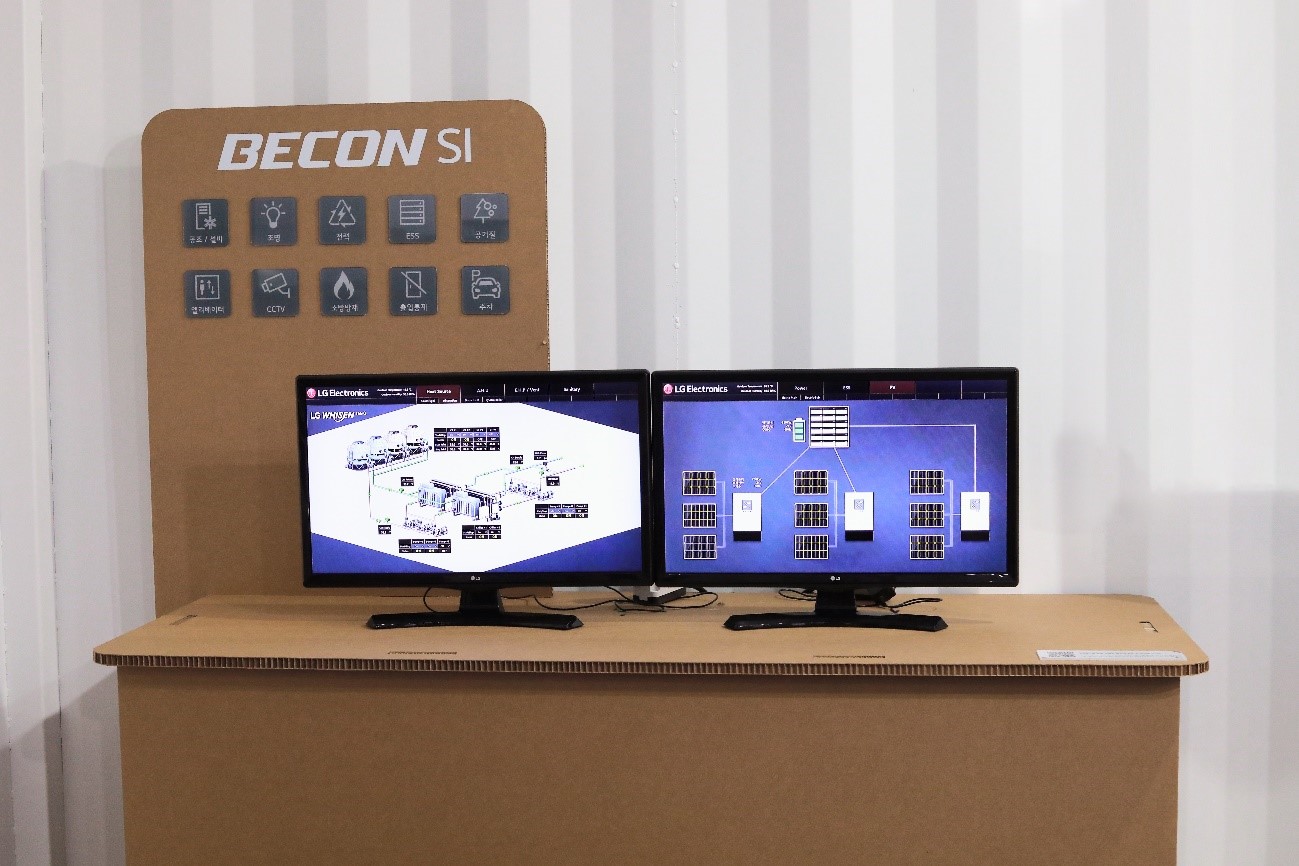 To further minimizing its footprint, LG moved to using recycled materials for the packaging of the outdoor units of its system air conditioners. Instead of using expanded polystyrene in its packaging, LG opted for expanded polypropylene as it offers improved cushioning and protection for its products. LG estimates that switching to reusable expanded polypropylene for all its AC packaging will cut its annual paper usage by 85 tons and polystyrene usage by 19 tons.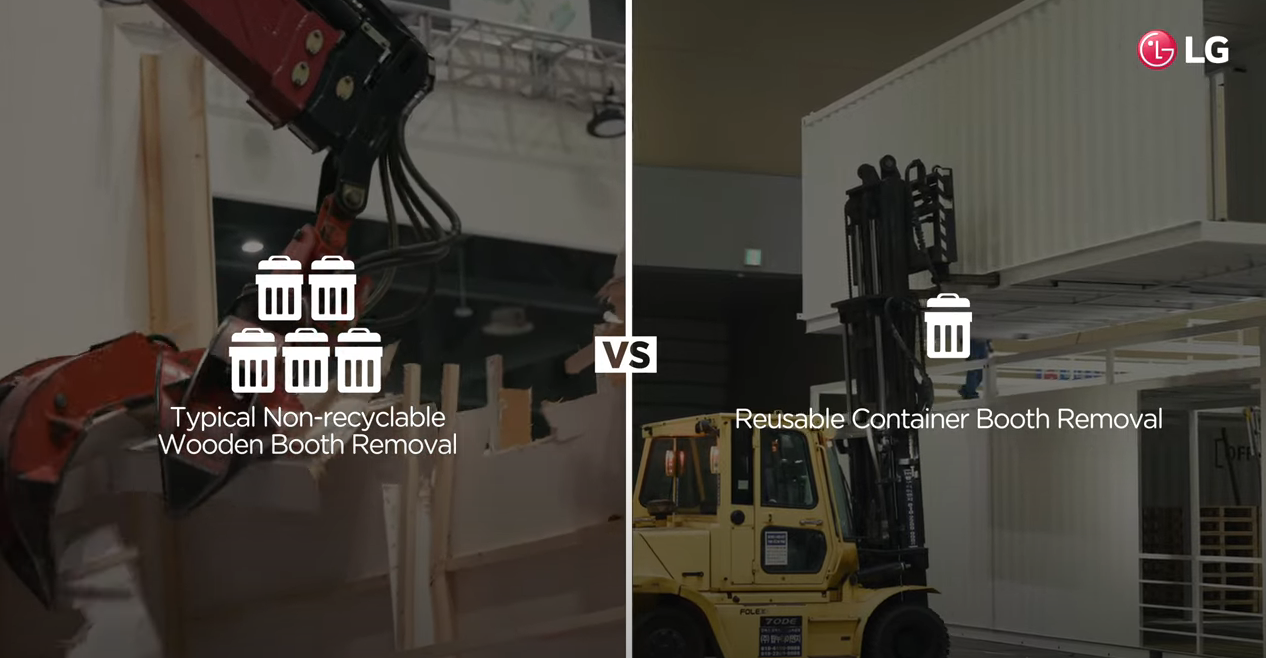 After the conclusion of Korea Energy Show 2021, LG donated the exhibition containers to Habitat Korea, the South Korean branch of the global nonprofit Habitat for Humanity. The repurposed containers will be utilized by the organization as a dedicated education center.
As LG's efficient, eco-responsible HVAC solutions demonstrate, creating a healthy, comfortable indoor environment doesn't have to come at the expense of sustainability. With innovations that carefully consider the needs of its customers and the well-being of the planet, LG is helping to bring about a brighter, better tomorrow.
# # #
1 Testing conducted by FITI Testing and Research Institute verified the LG DUAL Vane Cassette resulted in the reduction of 99 percent of Staphylococcus bacteria and colon bacillus.
2 Based on cooling/heating load of 52HP (GHP 32HP and Multi V 20HP) and the proper energy source (electricity or gas), the LG GHP Hybrid Heat Pump can save up to 28 percent of the energy cost (electricity and gas combined) compared to the energy cost of using Multi V alone. Operation cost may vary depending on load conditions, climate and other environmental factors.