November 23, 2021
Celebrity Foodies Cook up Kindness in the LG Kitchen This Holiday Season With "Lasagna Love"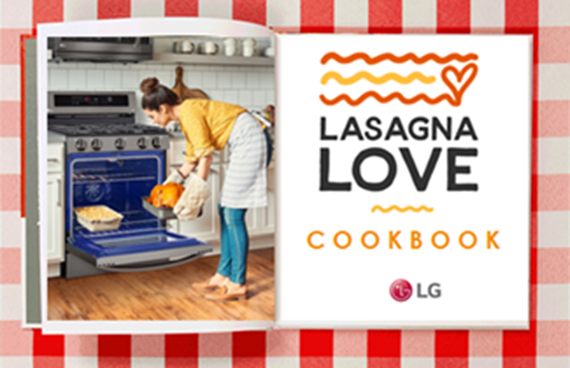 In a unique initiative to address food insecurity and spread kindness across the United States, LG is working with global nonprofit Lasagna Love to positively impact communities by connecting neighbors through homemade lasagnas.
LG USA enlisted the help of celebrity chefs and foodies to kick off the #GiveLGLasagnaLove challenge. They will be pitching in to bake lasagnas and posting their experience across their social media channels to inspire others to volunteer and keep the cooking challenge going.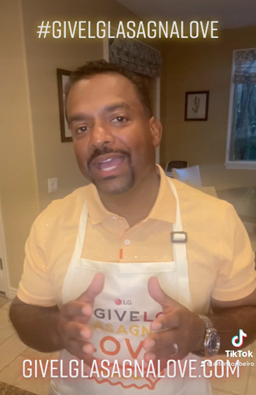 The campaign, which launched on Nov. 8 in time for the season of giving, has a goal of delivering 15,000 meals and connecting people in their communities throughout the USA. The social media campaign encourages others to join Lasagna Love's mission of addressing the incredible rise in food insecurity among families and providing a simple act of kindness to those in need of a helping hand.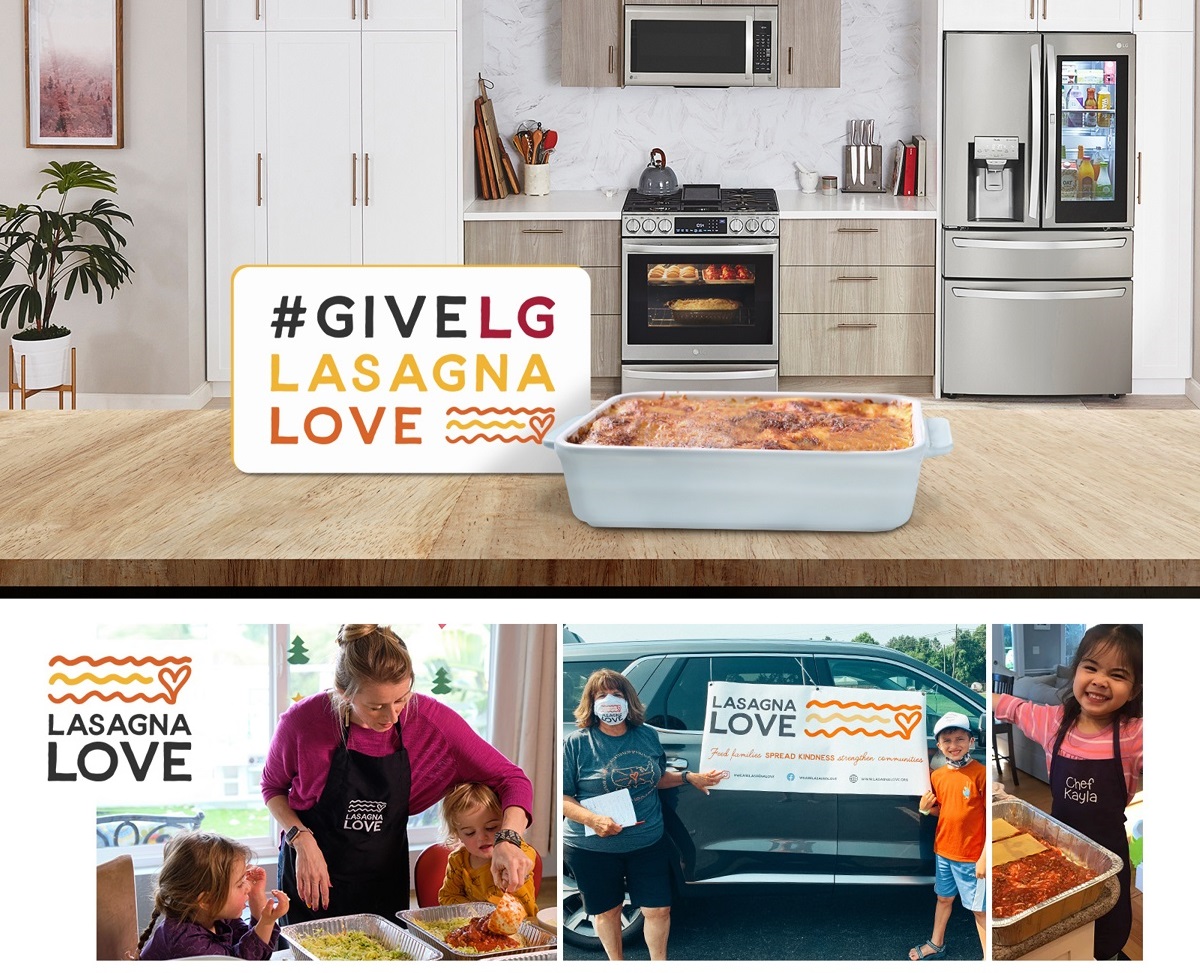 LG believes in empowering home cooks and providing them with the innovative tools they need to make the most of their time in the kitchen. Through the partnership with Lasagna Love, LG will be sharing recipes and cooking tips for LG's InstaView ranges to motivate consumers to get involved and give them all the tools they need to make and gift the perfect lasagna.
"We've all been in a place of needing support, whether it's a family struggling with food insecurity, a neighbor feeling isolated, or a friend who could use a little encouragement, we hope to inspire others this holiday season to spread Lasagna Love's mission and connect people in their communities," says Gail Conroy, senior director of marketing, LG Electronics USA.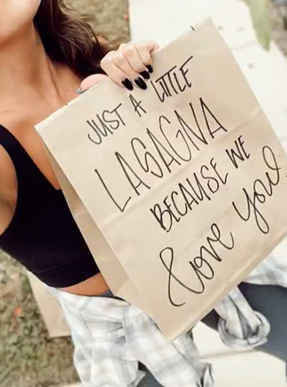 Lasagna Love's mission is simple: feed families, spread kindness and strengthen communities. According to CEO and Founder Rhiannon Menn, "Lasagna Love was created through the simple act of one family making a home-cooked meal for another family in need. As we continue to scale our mission of spreading kindness, what's most inspiring is how we're making life a little better not only for the families receiving a meal, but also for the volunteers who are cooking.
"We're thrilled to be partnering with an innovative company like LG that truly understands the power in this one simple act of kindness and wants to help us reach even further," she says.
# # #