August 2, 2021
Makes Driving and Riding Safer With In-Vehicle Cabin Camera
According to a latest report by the World Health Organization (WHO), approximately 1.3 million lives are cut short by traffic accidents every year.1 In an effort to lower this alarming figure and make vehicle travel safer for everyone, governments and manufacturers around the globe continue to look to technology for solutions. Self-driving cars may be the answer but wide acceptance of such technology is still years, maybe decades away. In the meantime, technology companies such as LG are creating solutions today that could potentially save thousands of lives if these solutions are widely implemented.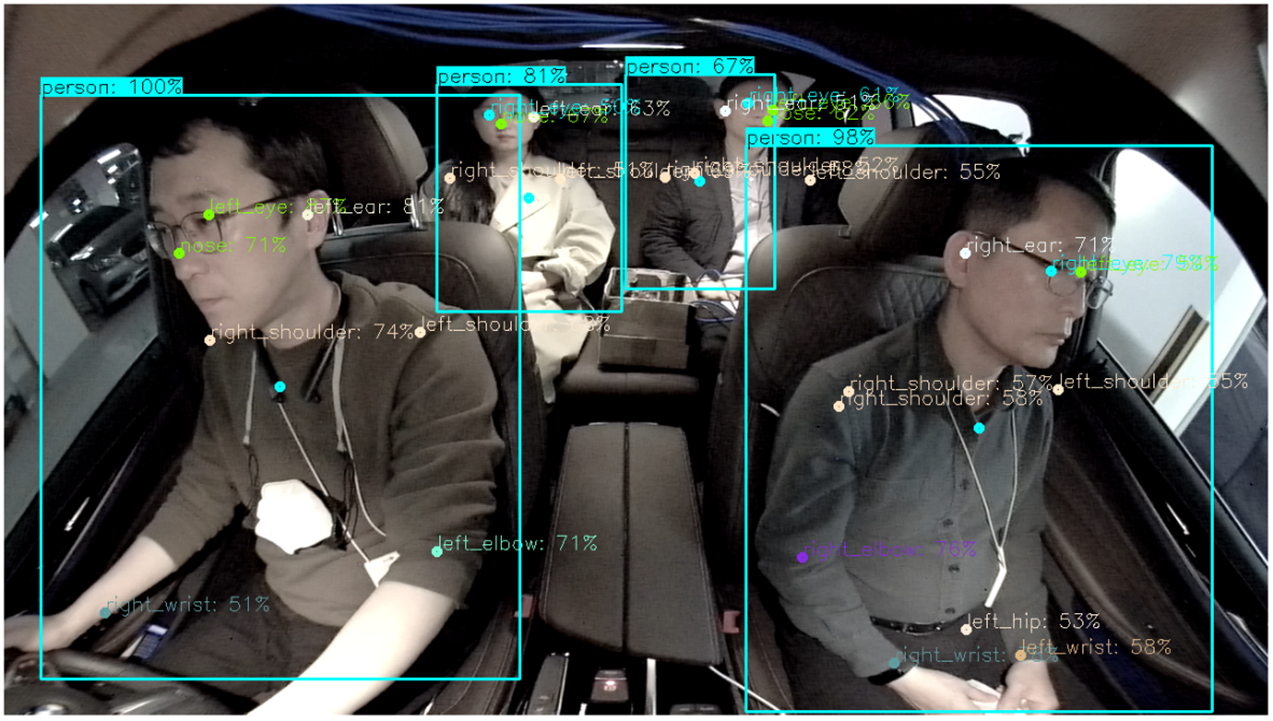 DMS and IMS
Among LG's next-generation in-vehicle cabin camera solutions are the driver monitoring system (DMS) and interior monitoring system (IMS). These state-of-the-art solutions leverage sophisticated technologies including high-performance cameras and artificial intelligence to prevent driver error, by far the most common cause of traffic accidents and the loss of life.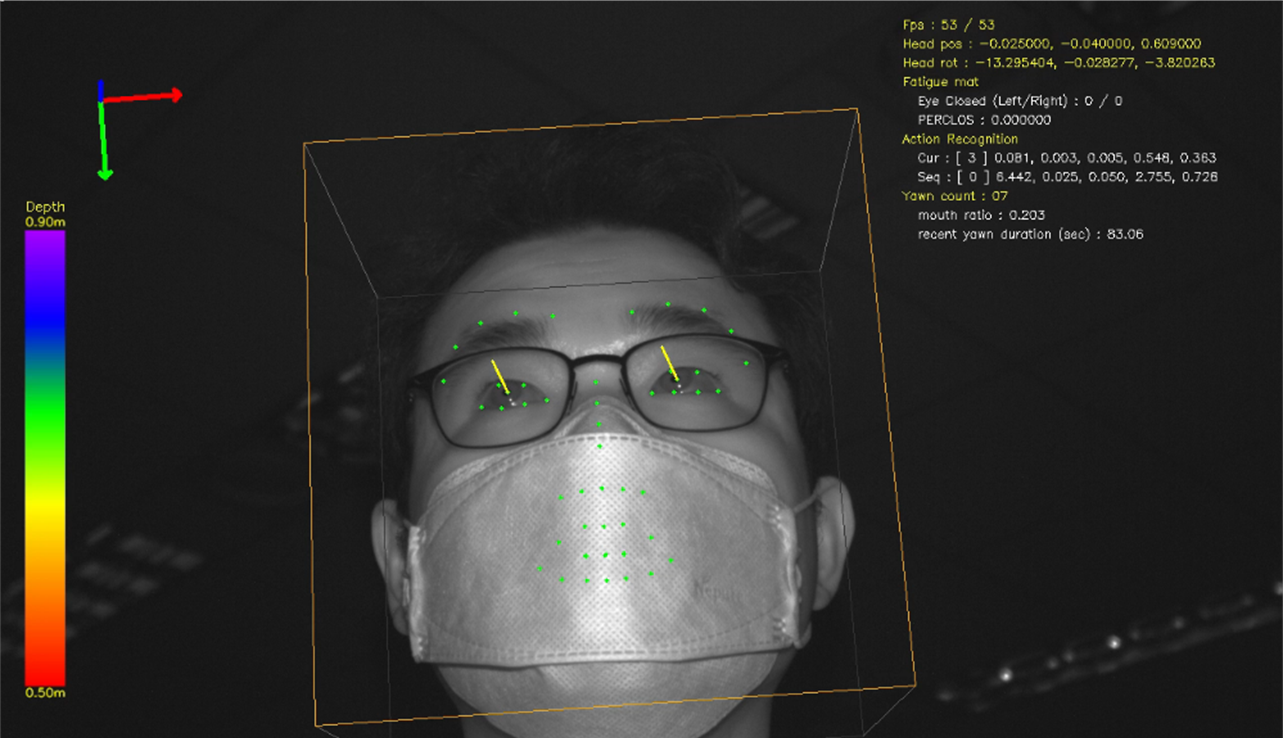 Face mask detection
LG's cabin camera solution detects the occupants of a vehicle with an innovative micro camera and AI to learn multiple drivers' behavior patterns, optimizing the Human Machine Interface (HMI). The DMS is even able to monitor and interpret the driver's face even if he or she is wearing a face mask.
Driver identification and spoofing detection
Advanced driver identification and spoofing detection can be enabled to prevent unauthorized drivers from accessing the vehicle. These features will become mandatory for highly automated driving and will provide drivers and passengers a fully personalized experience in a vehicle.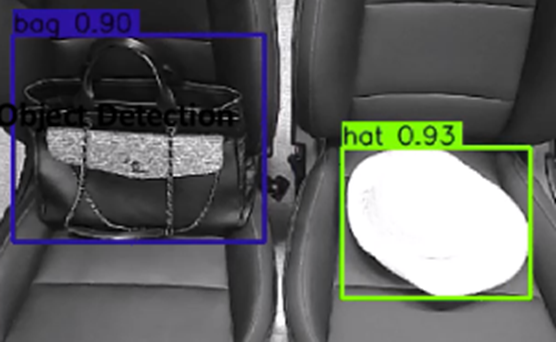 Object detection
In the United States alone, nearly a 1,000 children have died since 1990 from being left unattended in hot cars.2 LG's IMS is intelligent enough to determine if an object in the car is a purse, package or child, alerting the driver if a child is left in the vehicle inadvertently.
LG's cabin camera solutions are already being mass produced and are currently being supplied to global automakers. LG's solutions can easily be integrated in in-vehicle infotainment (IVI) systems found in many new vehicles and are key building blocks for a safer future on the world's roads.
As an Innovation Partner for Future Mobility, LG's is delivering differentiated in-vehicle experiences while helping automakers meet and surpass current and upcoming government regulations and global NCAP. By providing solutions that may mean the difference between life and death, LG is utilizing its technological know-how to provide immeasurable value to its industry partners so they can focus on making vehicles as safe and enjoyable as possible.
# # #
1 https://www.who.int/news-room/fact-sheets/detail/road-traffic-injuries
2 https://www.usatoday.com/story/news/health/2019/08/02/hot-car-deaths-why-they-keep-happening-and-how-stop-them/1861389001/