September 11, 2017
LG INKS THREE-YEAR DEAL TO BACK LPGA'S FIFTH MAJOR
Golf Partnership to Connect High-End Consumers with the LG SIGNATURE Brand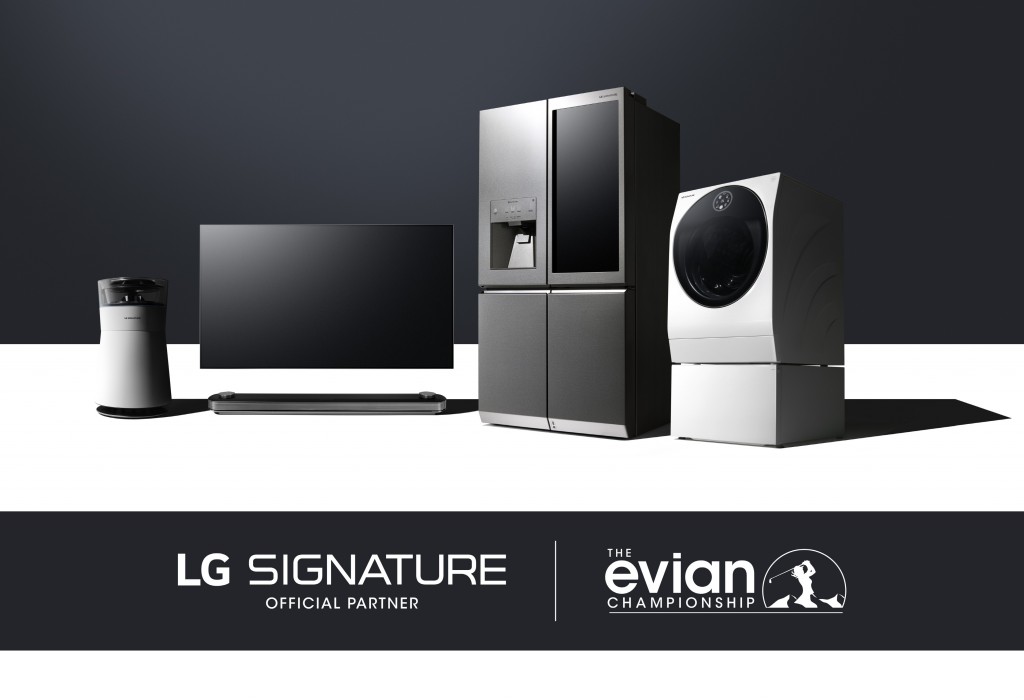 SEOUL, Sep. 11, 2017 ― LG Electronics (LG) announced today that has entered into an agreement with the Ladies Professional Golf Association (LPGA) to partner with the Evian Championship as a global partner until 2020. The Evian Championship is the fifth major on the LPGA Tour along with ANA Inspiration, KPMG Women's PGA Championship, U.S. Women's Open and Ricoh Women's British Open. The tournament takes place at the Evian Resort Golf Club in Évian-les-Bains, France every September, this year from September 14-17.
As the fifth and final major of the year, the Evian Championship reaches a total audience of over 24 million viewers from 170 different countries. This wide appeal to golf enthusiasts will provide LG Electronics with the opportunity to leverage up to 30 million dollars in publicity. This year both Chun In-gee, the record-setting winner of the 2016 Evian Championship, and Park Sung-hyun, the leading prize money winner after her recent victories at the prestigious U.S. Women's Open and the Canadian Pacific Women's Open, will compete for the purse of USD 3.65 million.
LG SIGNATURE is the company's recently launched premium brand that features the most advanced technologies, a refined design and intuitive usability. Available in key markets in Europe, Asia and North America to date, the LG SIGNATURE lineup currently includes a uniquely-designed OLED TV, washing machine, refrigerator and air purifier. Concurrent with the Evian Championship sponsorship, LG intends to expand the availability of LG SIGNATURE to new markets such as the Middle East, Russia and India in the near future.
"After accelerating the global launch of the LG SIGNATURE brand, we plan to expand premium marketing activities to secure the premium brand's place in the global market," said Brian Na, executive vice president and LG's global marketing officer. "By reaching out to premium consumers interested in major golf tournaments, LG Electronics hopes to expand its ultra-premium LG SIGNATURE brand."
# # #