February 15, 2021
It Completes Your Space: LG Furniture Concept Appliances
With everyone spending more time at home these days, as expected interest in improving one's interior environment has soared. But what exactly makes a space more inviting, comfortable and usable? Interestingly, home appliances play a big role in renewing and revitalizing one's living space and can make even the most humdrum of interiors look and feel new again.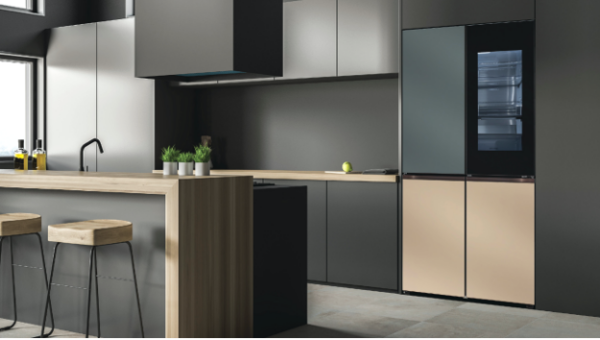 Today, consumers want to put their own stamp on all aspects of their personal space. As a company always with an eye on the latest lifestyle trends, it should to no surprise that LG has a home living solutions for these times. LG's Furniture Concept Appliances not only fit seamlessly with any kind of décor but are designed with the flow of daily life and the way we live now in mind.
With a wide selection of modern yet timeless colors and premium materials to choose from, LG's Furniture Concept Appliances seamlessly blend technologically advanced home appliances with design elements more commonly found on luxury furniture pieces. A bold reimagining of what appliances can be, this new lineup includes French-door type InstaView™ Door-in-Door™ refrigerators, fridge and freezer, dishwashers, a microwave oven, water purifier, WashTower, and the Styler, with more products in the pipeline.1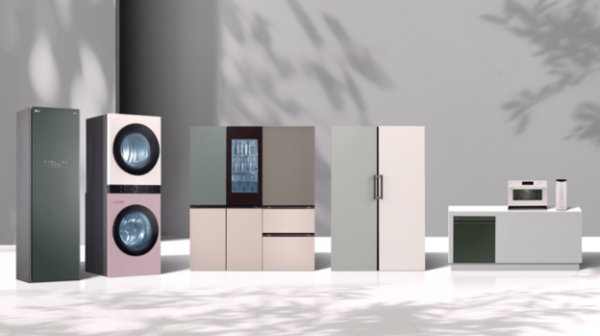 The idea for this collection originated from a desire to move past the concept of appliances as bulky, unstylish necessities, and arrive at a place where spatial, neutral, and stylistic integration are built into the DNA of each product without sacrificing functionality. LG Furniture Concept Appliances are the embodiment of this idea, able to coexist in harmony with any interior design aesthetic and, just as importantly, with the needs of today's diverse lifestyles.
While each product is designed to effortlessly blend in with its immediate surroundings, the collection as a whole is capable of bringing harmony to the entire living space. Some of the products even offer replaceable front panels with different color and material options2 so they will always match their environments regardless of which room they're in.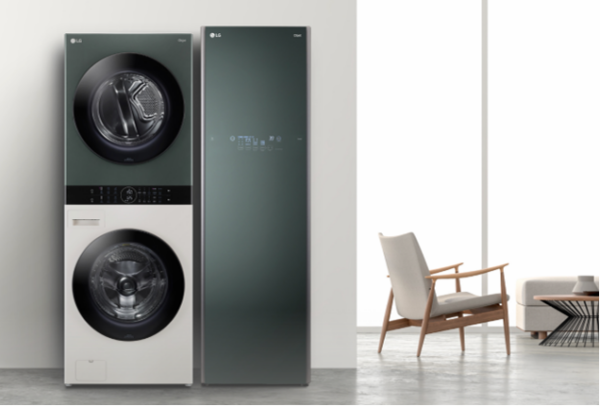 With choice comes freedom and with Furniture Concept Appliances LG is providing consumers with the freedom to curate their space exactly as they want it. LG's Color, Material & Finish (CMF) designers are responsible for the gorgeous colors found on LG's award-winning home appliances. LG's Design Management Center then went the extra mile, consulting with color experts at the Pantone Color Research Institute to present a color palette in Furniture Concept Appliances that is both classical and consistent with the latest trends in interior design.
The carefully selected materials selected for this premium lineup of appliances further exemplify the collection's distinctiveness and refinement. FENIX, stainless steel and glass are combined in various ways to achieve a subtle sophistication and, as elements favored by many architects and interior designers, they can also help to unify the appliances with the indoor environment. Extremely durable and available in a variety of colors, FENIX is a new material with a super-matte surface and special coating technology. Developed by Arpa Industriale, an Italian maker of furniture and interior materials, FENIX is eco-friendly and soft to the touch,3 while the stainless steel and glass used for the products' exteriors are finished with a high-density matte surface treatment that enhances the beauty of the appliances and their ability to melt unobtrusively into the home interior.
LG understands that good design is key to achieving balance in the home where so much of our time is now spent. This is why during the design process, the company not only considers the appearance and functionality of the product itself, but also how it will fit within the user's space and their lifestyle. The LG Furniture Concept Appliances collection represents a new direction in home appliance design, one where convenience, style and spatial integration are seamlessly unified for a better life at home.
# # #
1 Product availability varies by region.
2 Color and material may vary by region.
3 Source: www.arpaindustriale.com/en/products