February 22, 2021
In Korea, "MZ" Generation is a Real Thing
In the Korea press, readers will often run across the term MZ Generation. No, this isn't a new K-Pop group but a forced pairing of two groups – Millennials and Gen Z – which the rest of the world views as separate and distinct demographic cohorts. Separating consumers into different generations is useful for researchers and social scientists, who measure and document differences in attitudes and behaviors.
Similar to how the term untact marketing was coined in South Korea to refer to connecting with consumers intimately but in a safer, more convenient and era-appropriate manner, MZ Generation is meant to more effectively describe the new consumer target that has quickly become the focus of many brands. Millennials (born 1981-1996) and Gen Z (born 1997-2012) cohorts may be distinctly separate in age but there are many similarities in the two groups as well, and this is the point that Koreans seem to find more compelling. After all, according to the Pew Research Center, "generational cutoff points aren't an exact science."
Photo Credit: Life's Good Film
What makes Millennials and Z Gen similar – and what Koreans find more relevant, it seems – are that both demographics are digitally fluent, come from diverse backgrounds, care about social justice and climate change, and tend to be more educated than previous generations. When entering adulthood, both have been impacted by economic downturns and uncertainty, such as the 2008 financial crisis and the current COVID-19 pandemic. On a deeper level, MZ share common characteristics in their relationship with brands – it's all about transparency and authenticity. Both want brands to mirror their values and dynamically cater to their preferences. Such values and preferences can range from beauty/fashion brands featuring 'real' women of various colors/shapes/sizes in their campaigns (i.e. Dove), to food/beverage brands becoming more health-centric/using natural ingredients (i.e. Chipotle), to automotive brands making conscious efforts towards conserving the environment via expansion into renewable energy (i.e. Tesla), and so on. Note that all of the reference brands are some of MZ's favorites.
Photo Credit: UNICEF
Where does this obsession with transparency and authenticity come from? It's fair to assume that such values developed in the post-modern, digital world – as MZers have increasingly grown up with social media, often facing challenges of maintaining their online personas and real-world-selves, as well as discovering truths in seas of misinformation/fake news, they are in constant pursuit of discovering authentic and transparent initiatives.
If a brand promotes a CSR initiative in a developing country, MZ want to know about it. A brand pledges to become carbon neutral by 2025? They want to know about that as well. MZers are attracted to activities that reflect their values, especially in the context of the brands' missions – a quality uniquely distinct from any prior generation.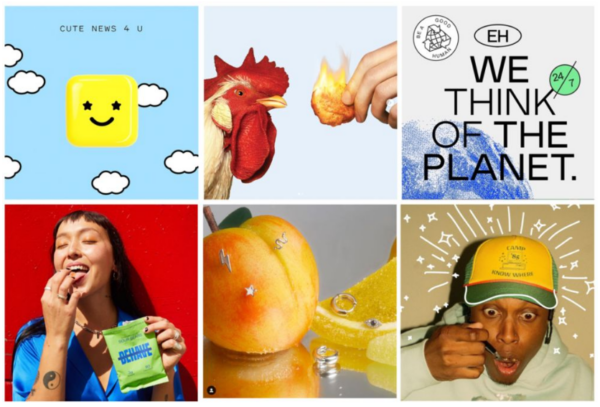 Photo Credit: Bloomberg
MZ also strive to become the best versions of themselves, expecting brands to play an active role in that journey. Whether by helping them live more sustainably by providing reusable packaging with their foods/beverages, or educating them on how to participate in social justice campaigns by providing resources on how to donate to particular causes, or building platforms via social media channels where MZ can have a voice and make creative contributions. Through such intentional initiatives, supporting MZ in terms of their self-improvement and yet providing them autonomy, brands can become the young generation's ally and work together to make life truly good.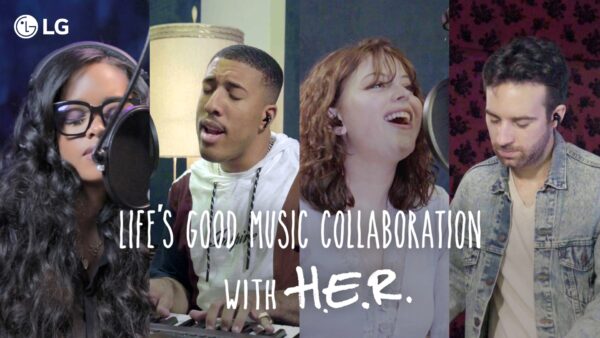 In that vein, LG has launched the MZ Project aimed at handing the content and creative power over to the young generation, thereby empowering them to craft their own stories and personal brands – be it through music or film. As LG "encourages their diverse and limitless possibilities," MZ is encouraged to continue their creative and positive contributions to the world, especially in times of such incredible uncertainty.
At the cusp of major milestones in life, MZers are still exploring and learning to understand the complicated nuances of the world – and to have a brand helping them engage with their peers/inspirations, as well as get closer to achieving their dreams, makes their lives a bit easier to navigate. And that's exactly what LG wants to communicate to MZ – that no matter what they do and where they are, LG is there to support their creative endeavors and ensure that ultimately… Life's Good.
By Jamie Waltzer, LG Brand Strategy Task
# # #