February 19, 2021
All-Virtual KBIS 2021 Makes Kitchen and Laundry Innovations Accessible
It's the time of year when the world of home appliances turns its full attention to one of the biggest consumer appliance exhibitions of them all, the Kitchen & Bath Industry Show (KBIS). In line with every tradeshow in recent memory, this year's edition of KBIS was held in an entirely virtual world last week, from February 9 to 11. LG Electronics was there to share its latest premium home and kitchen appliances to builders, interior designers and industry professional alike with its broad portfolio of differentiated brands – from its luxury Signature Kitchen Suite appliance line to its design and innovation-driven LG STUDIO offering, as well as iconic air care and vacuum cleaner products.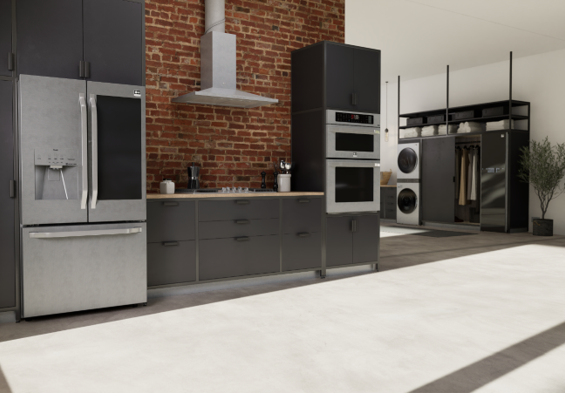 For the first time, LG STUDIO is adding laundry solutions to its portfolio with the unveiling of LG STUDIO WashTower™ and LG STUDIO Styler™ at KBIS 2021. LG STUDIO WashTower™ is an industry-first, single-unit, vertical laundry solution that takes up half the floor space, while the LG STUDIO Styler refreshes, deodorizes and sanitizes clothing with the gentle power of steam. Designed to work hard and look good, LG STUDIO models offer exclusive features such as expanded capacity and elevated finishes like Noble Steel. The LG STUDIO WashTower™ also captured the coveted "Design Bites" distinction which recognizes top innovations unveiled at the show.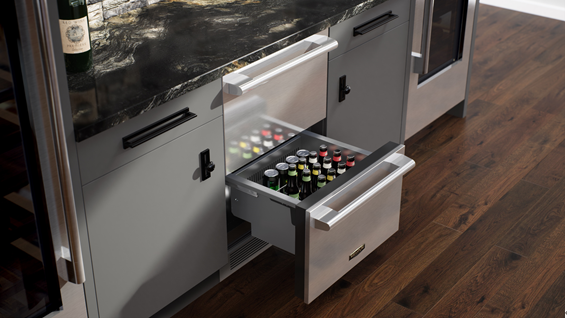 Signature Kitchen Suite is LG's brand driving innovation in the luxury, built-in kitchen appliance market. New for this year is the expansion of its award-winning line of wine column refrigerators with an advanced new undercounter model unveiled at KBIS 2021. LG's exclusive Wine Cave™ Technology maintains the perfect conditions for storage, minimizing vibrations and temperature fluctuations while limiting light exposure and optimizing humidity. The companion Signature Sommelier™ app helps wine connoisseurs manage entire collections and is the first smart software that learns preferences and makes wine recommendations, including food and wine pairings, based on the wines stored in the user's cellar.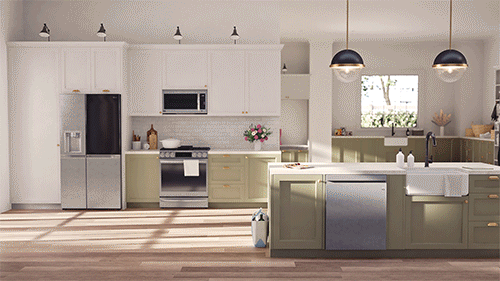 LG's lasted innovations, including its InstaView® slide-in ranges and AirFry ProBake™ and Air Sous Vide cooking features, will be found in the LG Core Zone. First unveiled at CES® 2021, see these products come to life in artfully designed home renderings. See LG's ultra-large capacity InstaView French Door refrigerators and side-by-side refrigerators with an expanded InstaView window and flat panel doors, all featuring the company's exclusive slow-melting Craft Ice™ spheres along with cubed and crushed ice options.
See LG WashTower™ and Styler steam closets take laundry to the next level while LG PuriCare™ air purifiers and CordZero™ vacuums with all-new auto-empty charging station help make keeping a healthier home easier than ever.
To see more of LG at KBIS, go to www.lgvirtualshowroom.com/enter/core.

# # #