October 28, 2020
CREATING A MORE SUSTAINABLE WARDROBE
It was bound to happen.
The ease with which consumers today buy clothes online has resulted in a rise of "disposable" fashion. A sharp increase in the volume of clothes being thrown away after very little use – an alarming 5.8 million tons of it a year – equivalent to the weight of the Great Pyramid of Giza!1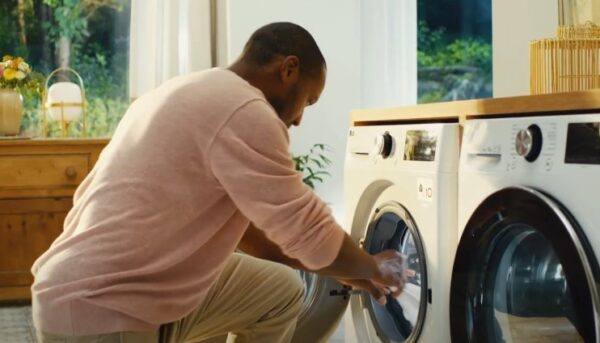 Encouraging people to take small steps to help tackle the global problem of fashion waste and achieve a more sustainable lifestyle, LG Electronics is sponsoring a digital campaign, #CareForWhatYouWear, to educate consumers on how to make clothes last longer. Named numerous times as one of the most sustainably managed companies in the world, LG believes that everyone can make a difference by choosing quality, environmentally friendly clothes, repurposing what we already own and passing on unwanted items to those who will wear and appreciate them.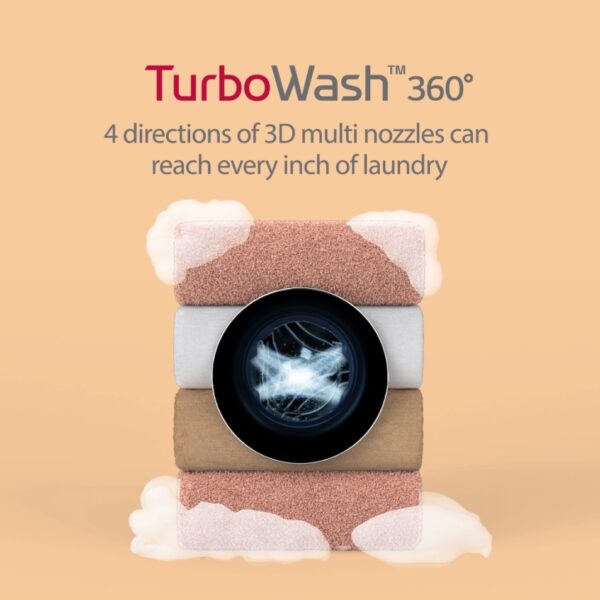 The campaign features LG's industry-leading clothing care solutions to help consumers develop a more sustainable wardrobe. Leveraging the latest technologies to make clothes last longer, the company's state-of-the-art washing machine, advanced low-temperature dryer and the clothing management system can effectively clean, refresh and protect favorite garments.
For example, LG's latest front-loader washing machine featuring TurboWash™ 360 can power away dirt, grime, sweat and grease to keep clothes looking great and feeling fresh year after year. Spraying jets of water and laundry detergent in four different directions at once, the washer easily removes soiling from ruining the pieces you love to wear.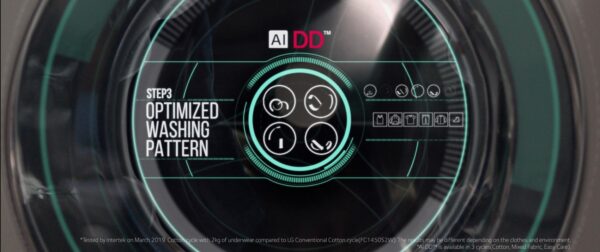 What's more, the washer's Artificial Intelligence Direct Drive™ (AI DD™) draws on more than twenty thousand pieces of laundry information amassed by LG to produce washing patterns tailored to the weight and fabric softness of each load. The washer also automatically selects the optimal settings for each load and reduces fabric damage by an impressive 18 percent, removing any worry about choosing the wrong cycle and ensuring that clothes won't age prematurely.2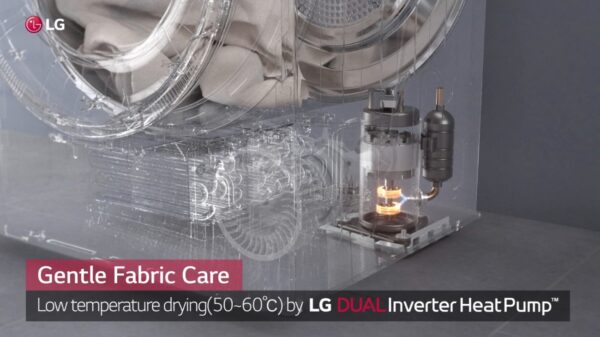 LG's dryer with DUAL Inverter Heat Pump™ is also kind to fabrics. Unlike conventional heater dryer models, this dryer utilizes lower temperatures to achieve desired results, revitalizing and softening laundry without causing more wear than necessary.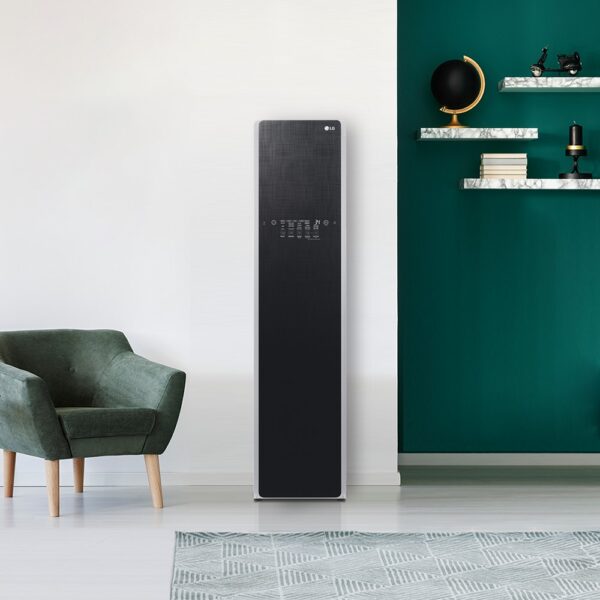 Rounding out LG's effective lineup of laundry solution is the Styler, a unique wardrobe management system that is ideal for refreshing clothing in an eco-friendly way. Uses TrueSteam™ technology powered by pure water, Styler takes care of smells, reduces visible wrinkles and removes over 99.9 percent of germs and bacteria as well as allergens. 3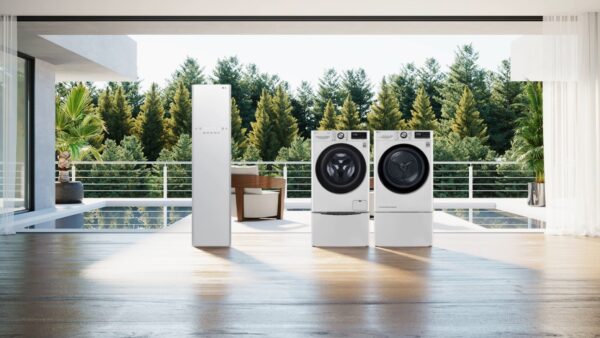 While Refresh cycle works well for items made from nylon, polyester and other synthetic textiles, Gentle Dry cycle is designed for natural fabrics such as wool, alpaca, cashmere and linen. Download the Air Fresh cycle 4 to the ThinQ smartphone app for a convenient home alternative to caring for leather jackets and fur coats without having to resort to professional dry cleaners and harsh chemicals.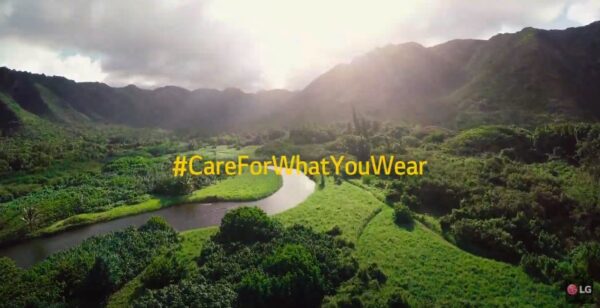 With outstanding fabric care, fine-tuned washing cycles and proven allergy and bacteria removing properties, LG's convenient and effective end-to-end clothing management trio can help to make clothes last longer and contribute to a more sustainable lifestyle.
LG's #CareForWhatYouWear digital campaign invites consumers to help combat the issue of fashion waste and share their personal experiences of keeping favorite items of clothing looking great season after season. To learn more about #CareForWhatYouWear, check out https://youtu.be/ft1_E33UUQI.
# # #
1  "Textiles and the environment in a circular economy." European Environment Agency, 2019.
2 Tested by Intertek on Cotton cycle with load comprising 2kg of underwear in conventional LG washer model FC1450S2W and LG AI DD washer model F4V9RWP2W. Results may differ depending on load composition and environmental factors.
3 Certified by the British Allergy Foundation (BAF) for reducing 99.9 percent of house dust mite allergens and Esche-richia coli and Staphylococcus aureus bacteria. Certified as an asthma and allergy friendly® appliance by the Asthma and Allergy Foundation of America (AAFA).
4 Cycle name may vary depending on regions and product models.