September 8, 2020
THE SECRET WEAPON OF TOP CREATIVE PROFESSIONALS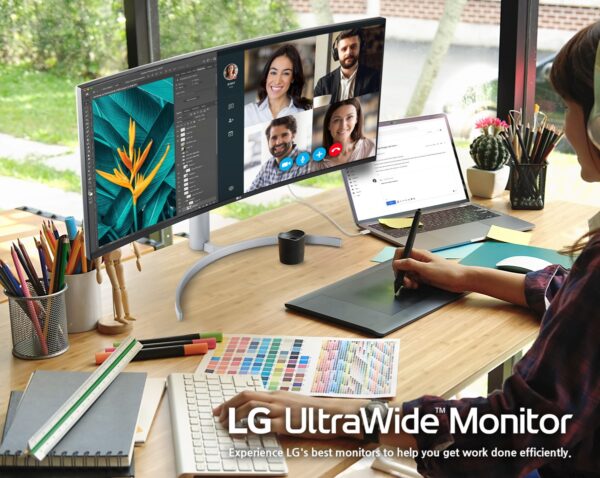 If multitasking and accuracy on your desktop are both necessities on the job and a way of life, then one of the new breed of 21:9 aspect ratio monitors might be worth considering. With more screen real estate than standard 16:9 displays and ultra-high resolutions as well as a range of productivity-enhancing features, this wider format continues to grow in popularity around the world.
One such display in the 21:9 display category that is turning heads is LG's new UltraWideTM monitor (model 38WN95C). Ideal for any profession but particularly well-suited for creative roles, this advanced monitor has earned considerable praise from some of the best computer animators and compositors in the movie business. To find out why LG UltraWide has become such a hit with the extraordinarily talented people behind the films we know and love, LG talked to two highly-respected creatives at the top of their respective games.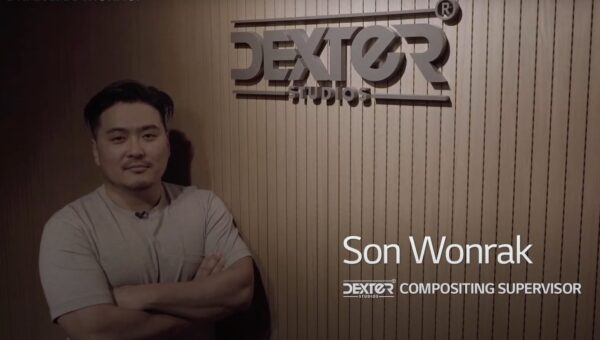 Son Wonrak, Compositor (https://youtu.be/tA5NadVx8DE)
As the head of the composition team at Dexter Studios in South Korea, Wonrak Son led the 2D CGI composition work on Parasite, the hit Korean-made movie that won four Oscars at the 2020 Academy Awards. Widely regarded in Korea as one of the best in his field, Son is a big fan of the new LG UltraWide. He loves that its 38-inch curved screen with LG's Nano IPS display technology and UltraWide QHD+ (3,840 x 1,600) resolution enables him to handle several jobs at the same time. Son also notes improved focus since switching from a two-monitor setup to LG's widescreen solution, which provides just as much workspace without any unsightly bezels obstructing his view.
The monitor's ability to cover 98 percent of the DCI-P3 color space is another key selling-point for Son as it allows him to achieve greater realism in his work. Additionally, he feels the monitor's 21:9 aspect ratio can enhance productivity for video and sound editors, or for anyone who needs to use multiple software programs simultaneously. And Son isn't shy about saying that "LG UltraWide is the king of the 21:9 monitors."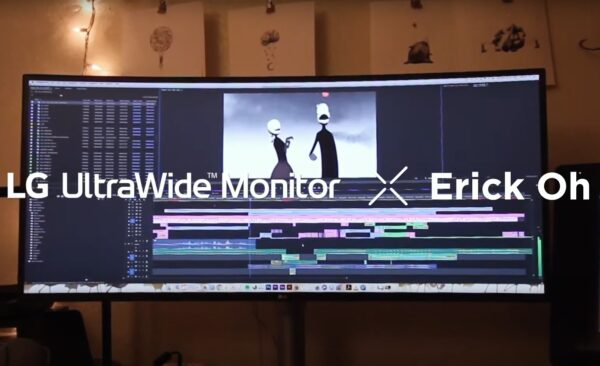 Erick Oh, Animator (https://youtu.be/rCnkuQwyeWo)
Erick Oh, a former Pixar animator who has worked on many world-famous computer animated films including Inside Out and Coco, knew the LG 38WN95C was something special from the very first time he laid eyes on it. He says the UltraWide monitor instantly upgraded his work environment and increased his productivity. Its expansive, high-resolution screen lets him display all the files and programs he needs at once, meaning he doesn't have to waste any time or effort constantly switching between tabs or scrolling up and down.
The UltraWide's pixel density and accurate color reproduction are well-suited to Oh's work as an animator, allowing him to get all the little details and every single hue exactly how he wants them. Nano particles spayed directly onto the VESA DisplayHDR™ 600 certified* monitor's backlight absorb unnecessary light wavelengths to ensure the purest colors possible as well as enhanced brightness. Oh describes LG UltraWide as "a revolution" and feels there is no way he could ever go back to a conventional 16:9 monitor.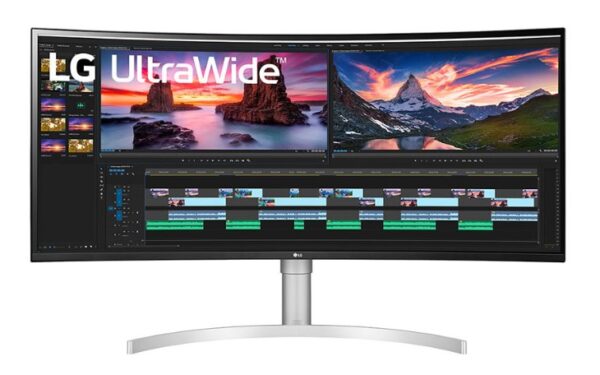 Leading the 21:9 aspect ratio monitor category since its launch in 2012, the UltraWide brand is synonymous with quality and has consistently earned top honors at international awards programs including the TIPA World Awards and CES Innovation Award with LG 38WN95C added yet another CES Innovation Award to the brand's impressive tally earlier this year.
The secret weapon of top creative professionals around the globe, LG UltraWide is the monitor that lets you get more done with greater ease.
# # #
*  Certified by VESA based on VESA DisplayHDR CTS version 1.1, April 2020.