August 12, 2020
What Does it Take to Satisfy Today's Serious Gamer?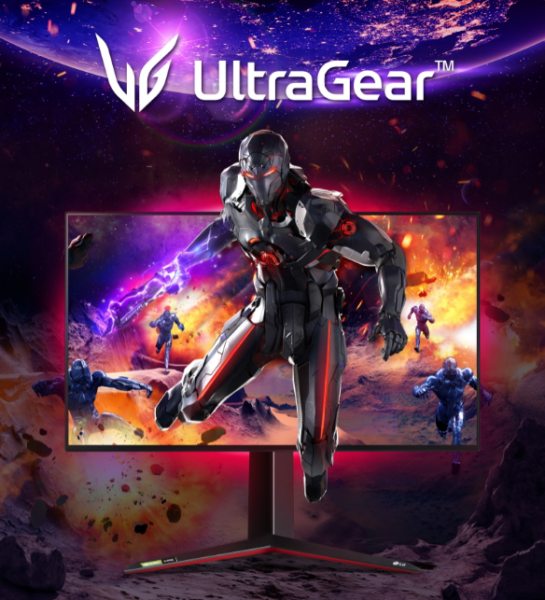 Ray tracing capable graphics card? Check!
High-efficiency liquid cooling system? Double check!
7nm process node CPU with overclocking. Wouldn't be caught dead without it!
Reliable 800W modular power supply? As reliable as they come!
Minimum of 16GB fast DDR4 RAM? Done!
By this time, many gamers have devoted so much of their budget to the PC build itself that when it comes time to put fast pixels to the screen, they skimp on the display. And this is why they're disappointed with the final result. A first-class gaming monitor with smooth, realistic graphics and fast, responsive control is essential for that fully immersive experience. Anything less and you really won't see or enjoy all the benefits of that powerhouse PC you built or bought.
LG's latest UltraGear monitor was specifically engineered to meet the expectations of today's PC and console gamers. Following up last year's first-ever 1 millisecond Gray-to-Gray (GTG) IPS gaming display (model 27GL850), the 27-inch 27GN950 has done it again, delivering the world's first 4K (3,840 x 2,160) resolution IPS monitor with 1ms response time. The stunning 16:9 aspect ratio display also features gamer-centric presets and the latest connectivity options, making it simple to get the most out of your favorite games.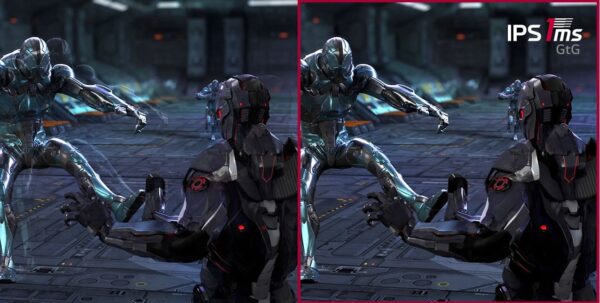 With LG's Nano IPS display technology, there's no compromise between speed and image quality and this results in visuals that look spectacular and feel more real. Its quickness makes gameplay more fluid and natural, giving users greater control in-game and a potential advantage over their adversaries. As one would expect from a monitor designed for gaming, the UltraGear delivers an ultra-responsive performance with low input lag, a high refresh rate (144Hz) and fast response times.
What's more, the 27GN950 supports VESA® Display Stream Compression (DSC) technology, which delivers nearly lossless 4K images in 10-bit color at 144Hz via a single DisplayPort cable. The monitor is VESA Display HDRTM 600 certified1 guarantees 98 percent coverage of the DCI-P3 color space,2 with accurate color reproduction and dynamic contrast that can be further fine-tuned through hardware calibration. With its immense speed, vivid, super-sharp picture quality and large 4K screen, the monitor brings every game to life and can support intense battle royale titles like PlayerUnknown's Battlegrounds.
Importantly, LG UltraGear is NVIDIA G-SYNC® Compatible, meaning gamers can experience graphics as they were meant to be. Designed to work with the GeForce gaming platform, the G-SYNC certified 27GN950 can adapt its refresh rate to the frame rate of the connected hardware for seamless images.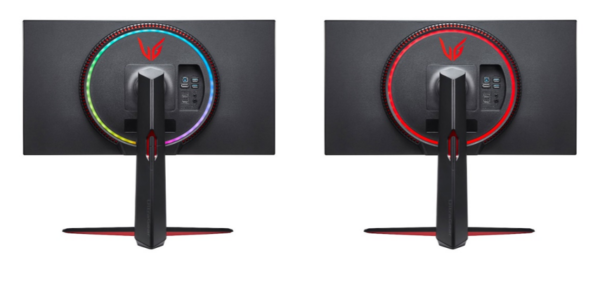 To deliver the most complete gaming experience, LG considered every possible angle, evidenced by the inclusion of RGB Sphere Lighting 2.0. A circular array of LEDs found on the back of the monitor, Sphere Lighting adds to the exciting atmosphere with two different modes: Sound Sync Mode, where the lights match on-screen explosions and gunfire, and Video Sync Mode, in which the LEDs change colors in response to the palette of the game. Combined with UltraGear's lightning-fast IPS panel, the unique RGB Sphere Lighting 2.0 helps transport gamers into the heart of the action, no matter what type of genre they're playing.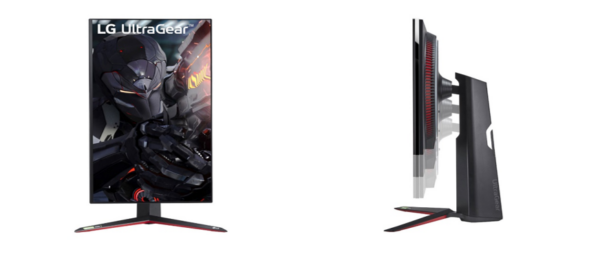 The stylish, ergonomic design of the new 27-inch UltraGear brings even more value to gaming sessions. Sleek and stable, the monitor's futuristic stand can be tilted, raised, lowered, and pivoted, letting each user create a customized, comfortable gaming setup. Providing more viewing options, the pivot feature even enables users to change the screen orientation to portrait if they wish.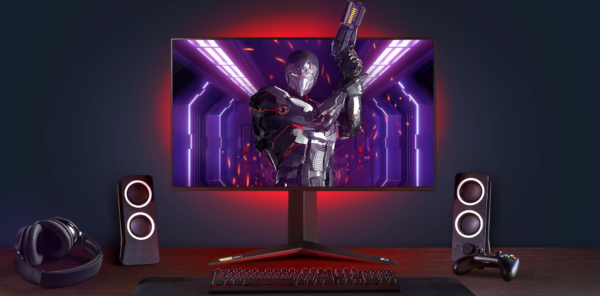 A brand that has earned the trust of gamers since its inception in 2016, LG UltraGear has upped the ante yet again with its new 27-inch model. The advanced 4K 1ms Nano IPS display is capable of revealing every detail of every scene in complete clarity at high speed, allowing users to immerse themselves in their favorite games.
(Images simulated to enhance features. May differ from actual use.)
# # #
1 Certified by VESA May 2020 based on VESA DisplayHDR CTS version 1.1.
2 Tested by LG internal lab March 2020 based on CIE 1976.