July 15, 2020
LEAVE NO DIRT OR DUST BEHIND FOR HEALTHIER HOME LIVING
These days, with more people working and studying from home, it's no wonder the house seems messier and dirtier. But being stuck at home doesn't mean there's more time for housework. With no one to help lighten the workload and the umpteenth Zoom team call of the day, imagining this to be the "new normal" can be a disheartening thought.

The silver lining is that social distancing also means you're less likely to get an unannounced visitor so if the weekend's dishes are still in the sink, don't sweat it. What you should be worried about is the dirt and dust that seems to be EVERYWHERE. Not only can dust make your home look and feel dirty, it can also impact your health in the form of particulates that clog your nose and lungs as well as bacteria that exist within them. One study found that the average shoe sole is covered with more than 400,000 bacteria, with 90 percent of those germs transferring directly to a clean tile floor on first contact.1
With LG CordZero A9 Stick Vacuum, you can start ridding your home of dust and other unwanted guests that settle on your floor. By switching from vacuum to mop – and back again – with ease, LG's vacuum/mop combo allows you to remove dust from all types of floors as well as sofas and chairs. With its interchangeable nozzles, every corner of the room – including tall ceilings – is within easy reach. A 5-Step Filtration System filters 99.99 percent of particulates measuring as small as 0.5-4.2㎛ in size 2 to reduce the presence of dust mites, dog and cat allergen to achieve better home hygiene for your nearest and dearest.3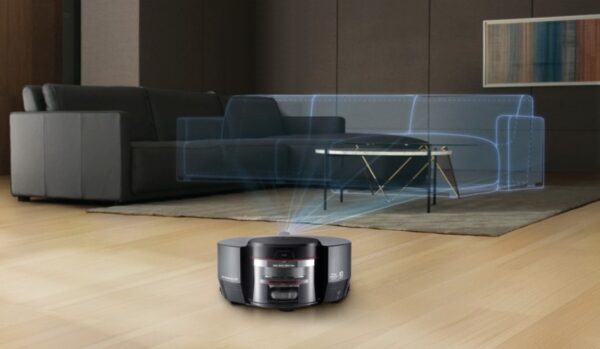 With LG CordZero ThinQ R9 robotic vacuum at your assistance, anyone can achieve optimal hygiene whether you're working at home or office. The intelligent robot is equipped with deep learning technology and 3D DUAL EyeTM technology that utilizes a 3D View SensorTM and a 3D Laser SensorTM to read the environment and categorize obstacles to perfectly map out any room for accurate navigation.
Though you'll never be able to get rid of dust and germs completely, you can take steps to minimize your family's exposure to them. With regular, thorough cleaning with help from LG products, you'll improve the air quality in your home, keeping yourself and your family healthier.
# # #
1 Study conducted by University of Arizona, https://www.ciriscience.org/a_96-Study-Reveals-High-Bacteria-Levels-on-Footwear.
2   Based on filtration efficiency testing on the basis of IEC 62885-2:2016, 5.11 performed by SLG- Prüf- und Zertifizierungs GmbH. Results may vary in real use conditions.
3  Using Slim Head on hard floor, certified by the British Allergy Foundation.