June 24, 2020
LG GX Gallery Series OLED TV Is Design Done Right
When LG Electronics introduced its jaw-dropping "wallpaper" OLED TV in 2017, it was hard to imagine how LG engineers and designers could top this product. This year, that's exactly what they did.
Introducing LG GX Gallery series OLED TV.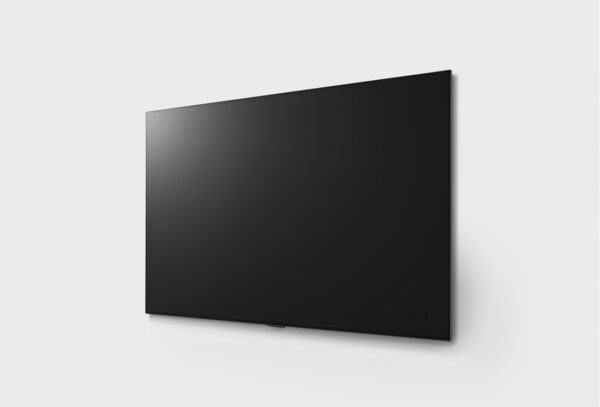 Available in 55-, 65-, and 77-inch screen sizes, LG's GX Gallery series TVs deliver everything that was cutting-edge about the wallpaper TV without the need for a separate soundbar to house all the electronics. So what owners see is only the stunning OLED picture quality, bringing instant sophistication and improved spatial integration to viewers' living environments.
The company's success in creating a product that fuses together form and function so seamlessly has earned recognition from the world's most prestigious design award programs, its 65-inch GX Gallery series OLED TV winning the Best of the Best title at this year's Red Dot Design Award and top honors at the iF Design Award 2020.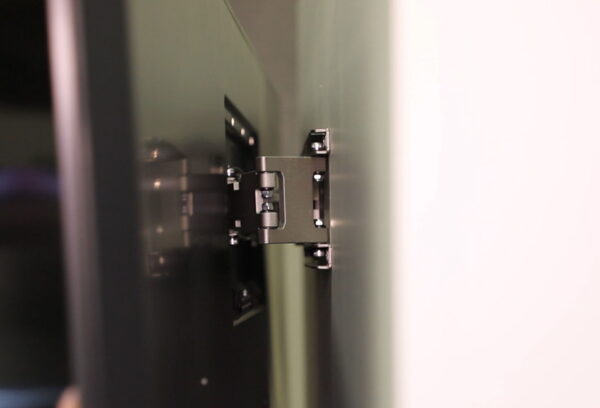 This advanced TV's perfectly executed minimalist aesthetic and integrated bracket that allows for flush-to-the-wall mounting are the outcome of LG's peerless gallery design. A triumph of human-centered industrial design, the GX Gallery lineup would not look out of place in an art gallery exhibit, displayed as a series of understated, ultra-modern sculptures. It is this refined, artistic quality that the TVs bring to consumers' homes and what enables them to complement and augment practically any existing décor.
At the core of the gallery design is the creation of a complete TV that can fit harmoniously within a given space – a concept LG's designers refer to as "adding spatial value." The team behind the GX Gallery stayed true to its original vision throughout the entire development process, working closely with LG engineers to deliver a new kind of TV. The results speak for themselves: an advanced OLED TV with a thickness of less than 20 millimeters and a built-in, ultra-slim bracket that hugs the wall and is completely hidden from view.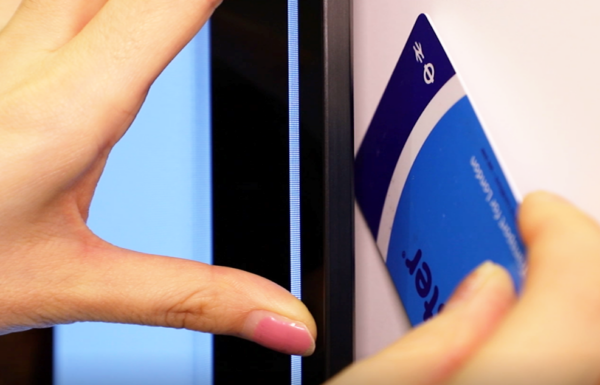 The gallery design would not have been possible without OLED, a technology which LG's expertise remains unmatched. OLED's inherent thinness enabled the designers to pursue the unique and elegantly slender form factor they envisioned and see it become a reality. LG's OLED technology is also what enables the TVs to provide such unforgettable viewing experiences, with phenomenal color expression, infinite contrast and a wide viewing angle.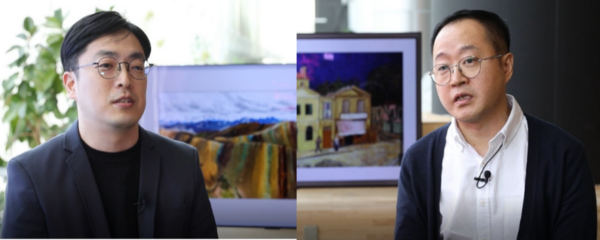 Kim Yoon-soo                                        Kim Hyung-won
LG Electronics senior design researchers Kim Yoon-soo and Kim Hyung-won led the development of the new gallery design. "Like all great designs, the design of the GX Gallery series feels completely natural and entirely unforced," said Kim Hyung-won. "Yet, arriving at the finished product wasn't at all easy."
"At the very outset, the team spent a significant amount of time looking through an enormous amount of consumer research to see what people actually want in a TV, and to discover where they could add value," added Kim Yoon-soo. "Then for the next two years, LG's designers and engineers worked tirelessly to overcome the many technical and design challenges that presented themselves, before finally delivering what can accurately be described as a true masterpiece."
Creating a sense of harmony wherever they're installed, LG's GX Gallery series TVs are designed to effortlessly fit in with modern consumers' lifestyles, providing more possibilities to curate their living spaces and more room to enjoy life.
With its latest TVs, LG has once again proven that when it comes to making daily life better through technological innovation and design "done right," the company is in a league of its own.
# # #