February 7, 2020
FIRST TO MARKET: TV AND AUDIO PRODUCTS THAT DEFY CONVENTION
In the initial installment of this series on "LG firsts," we highlighted the company's industry-leading home appliances. Now we turn the spotlight to the company's pioneering achievements in display and audio technologies. From living room TVs to retail digital signs to wireless party speakers, LG has consistently demonstrated its ability to lead from the front with products that refuse to fit neatly into a particular expectation or category.
Let's take a look at LG's firsts in display and audio innovations over the past decade.
In 2012, LG wowed consumers with the first-ever 84-inch 4K 3D TV. Pushing eight million pixels or four times the resolution of existing Full HD TVs, the groundbreaking TV produced astonishingly clear and thrillingly real 3D images – adding a new dimension to home entertainment.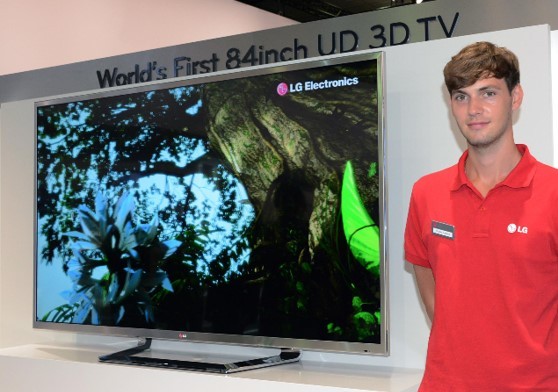 Photo Credit: iTers News
2012 saw LG announce LG TONE+™, the very first behind-the-neck Bluetooth stereo headset with Voice over LTE (VoLTE) support. With this patented design, LG was able to include convenient and intuitive controls to enable calls and listen to music without to take one's phone out of the pocket. All this with battery life that was unmatched in the wireless headset category at the time.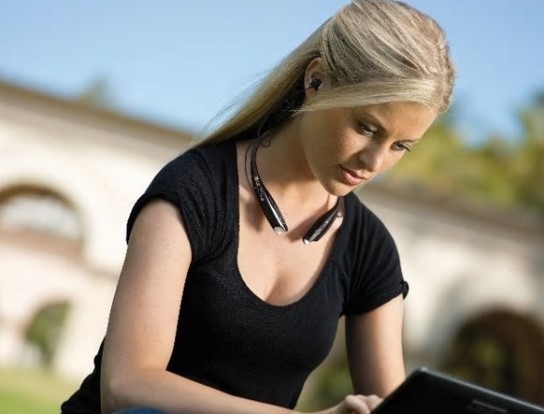 Photo Credit: Bluetooth Koptelefoon
A year after introducing its first OLED TV, LG ushered in a new chapter in the history of television when it became the first company in the industry to commercialize 4K OLED TV. The most advanced TV technology of its time, the 65-inch and 77-inch models delivered an unbeatable combination of lifelike colors, infinite contrast and 4K resolution all within an ergonomically curved screen.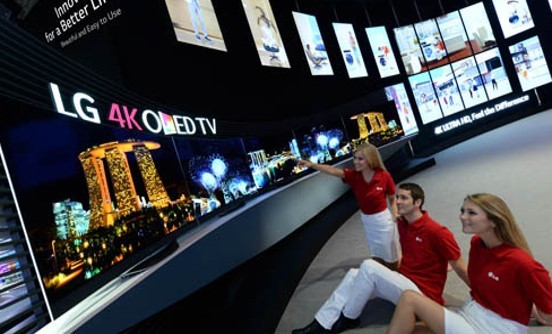 LG has also raised the bar for audio performance with unique products and specialized technologies that enhance the listening experience. TONE Studio, for example, was the first wearable audio device to deliver 3D surround sound on-the-go when it arrived in stores in 2017. LG TONE Studio was specifically designed to provide high quality, realistic 3D sound while still allowing wearers to stay safe by hearing what was going on around them.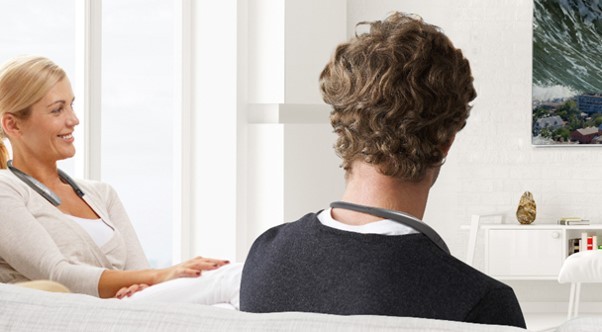 At IFA 2018 in Berlin, LG stunned with another first: 8K OLED TV. Featuring an imposing yet incredibly slim 88-inch screen, the 33 million pixel TV showcases the superiority of OLED on a grand scale and illustrates how LG continues to pull out all the stops to ensure the most compelling viewing experience.
LG's ever-lengthening list of industry firsts also grew recently when the company added support for NVIDIA G-SYNC® to its OLED TVs, giving gamers the big-screen experience they've always dreamed of. Offering blazing speed and stunning color reproduction, LG's latest OLED models have been validated through NVIDIA G-SYNC Compatible testing for their ability to ensure smooth, thoroughly immersive gaming without any distracting flickering, tearing or stuttering.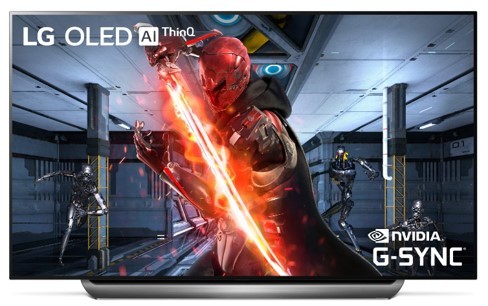 Which brings us to this year's first – the world's first rollable TV, thanks again to OLED technology. An unprecedented creation that redefined the television category and captured the imagination of the world, this one-of-a-kind product will roll out this year boasting a whole new level of spatial integration. Not only does the TV's unmatched thin screen roll up on command, it delivers the same perfect, immersive picture quality that LG OLED is known for.
Through fearless innovation and a dogged determination to create more value for consumers, LG has given life to many revolutionary products and never-before-seen technologies. Stay tuned for the third and final installment of FIRST TO MARKET here at LG Beyond News.
# # #