November 29, 2019
THE IMPACT OF AI AND BIG DATA FOR AVERAGE HOMEOWNERS
At this year's third annual North American AI & Big Data Expo in Silicon Valley, LG captivated the audience with insights into its AI blueprint connecting products to users through LG ThinQ, the company's next generation AI-enabled products and services.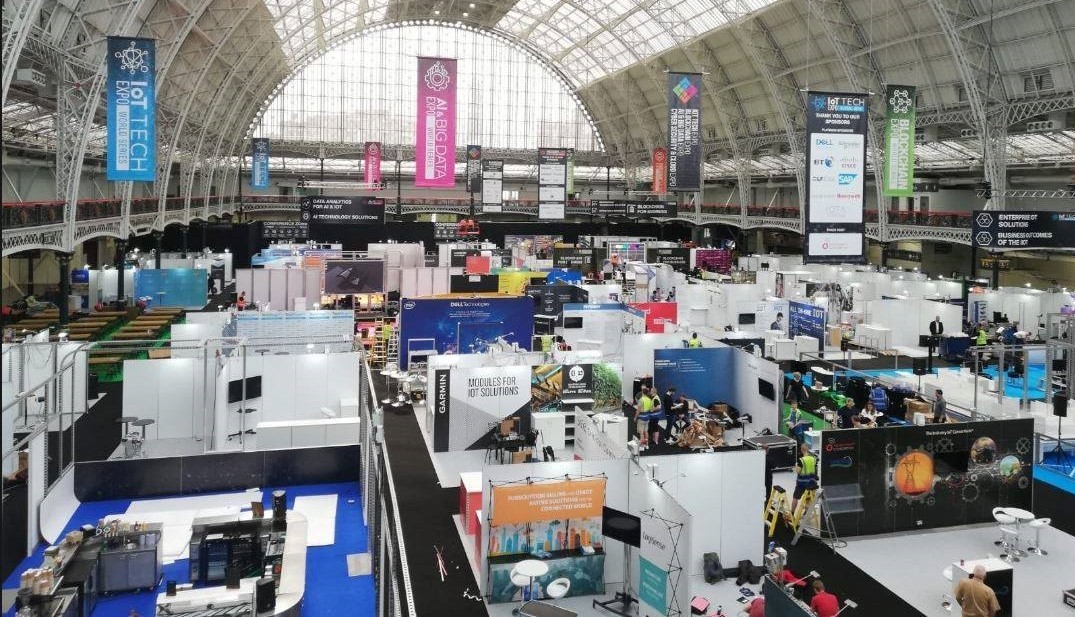 The AI & Big Data Expo World Series is an industry-leading exhibition that showcases the next generation enterprise technologies and strategies from the world of artificial intelligence and big data that attracts more than 36,000 attendees. The event brings together forward thinking enterprise brands, market leaders, evangelists and start-ups to explore and discuss industry trends and opportunities across the whole enterprise ecosystem that includes IoT, blockchain, cloud and cybersecurity.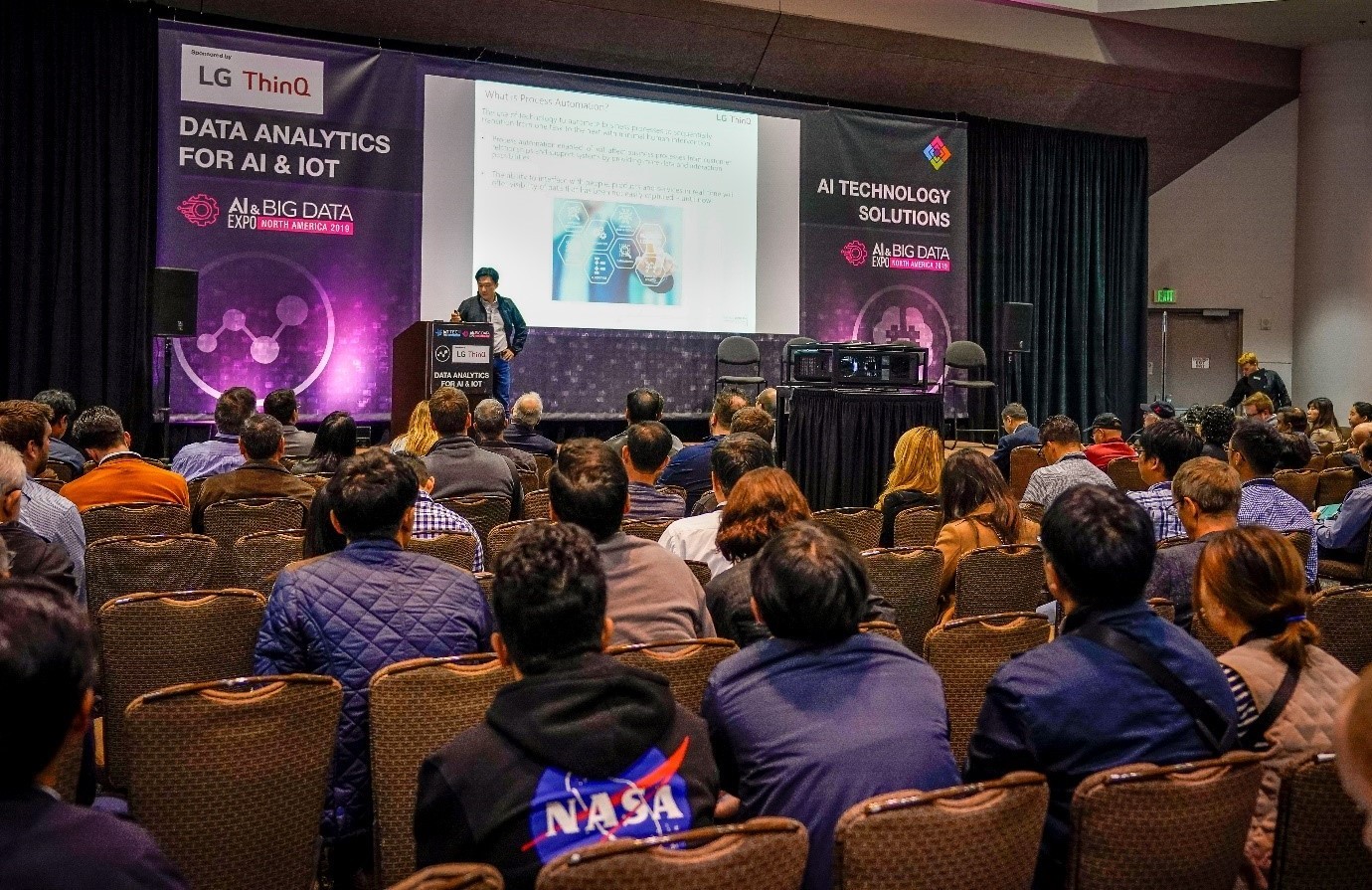 On the first day of the event, Samuel Chang, corporate vice president of the LG Silicon Valley Lab, took center stage to talk about Process Automation from IoT Data, explaining how data could be used to optimize processes that will open doors for everyday efficiencies. Chang detailed how LG was looking at practical implications of its LG ThinQ AI to enable the home to provide more individualized services based on product usages patterns.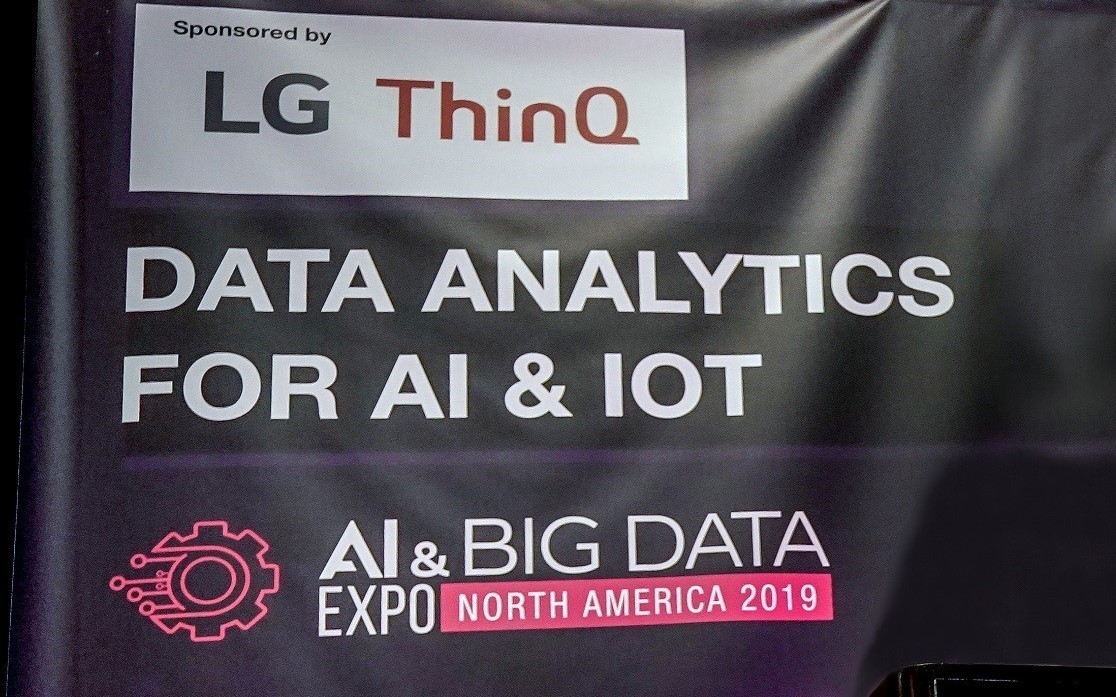 VP Chang's presentation highlighted Proactive Customer Care service which employs AI to intelligently alert LG appliance owners of issues before they happen. When needed, the service can expedite visits by repair technicians and offer guidance on how to keep the product functioning optimally. The innovative AI solution covers everything from installation to maintenance, determining if the customer's appliance has been installed and is operating correctly upon activation of a smartphone app.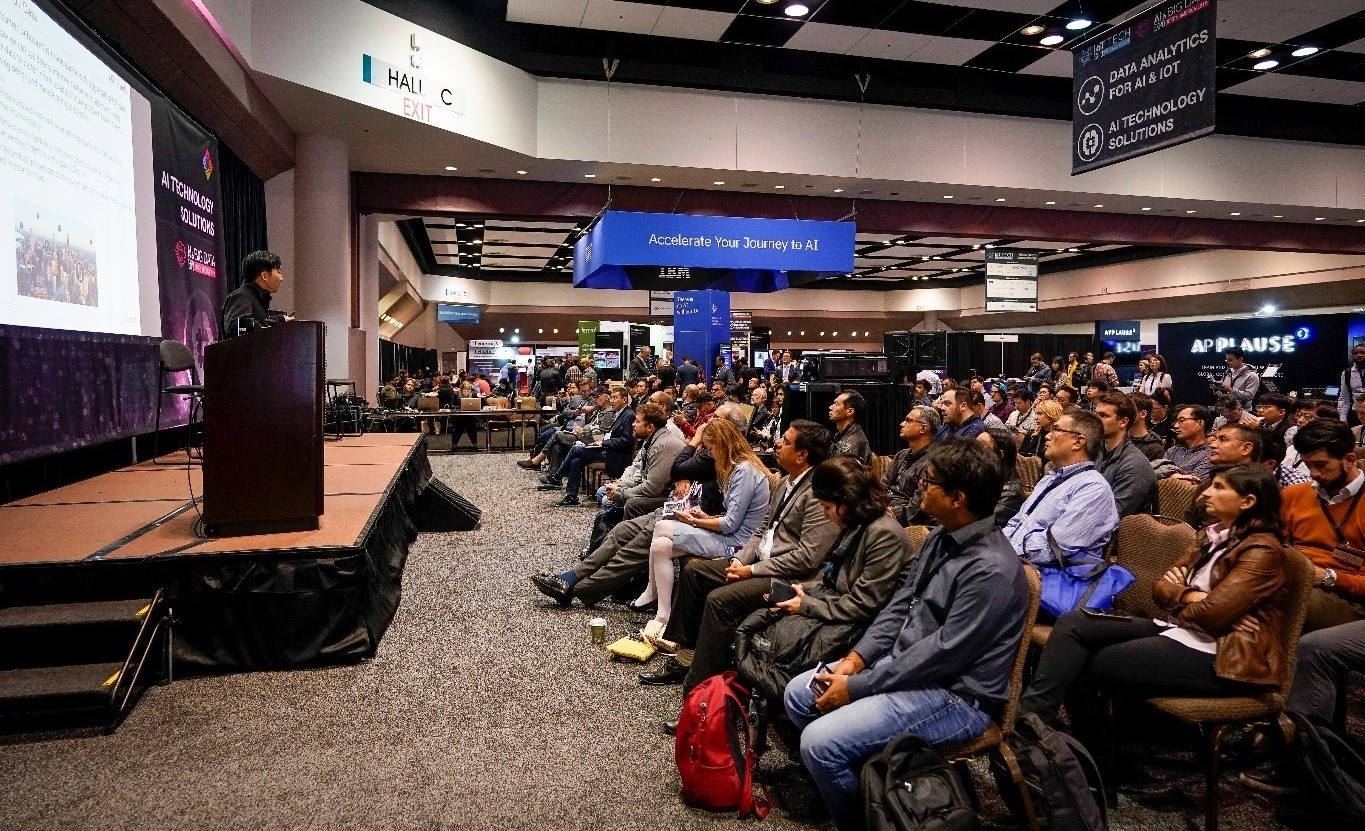 LG Proactive Customer Care demonstrates the company's vision for a connected living experience in which LG's AI innovations improve the quality of life for users so they can focus on what really matters. VP Chang detailed to the captive audience how LG ThinQ delivers the ultimate combination of personal solutions, maximum efficiency and intuitive control in pursuit of an elevated, more intelligent lifestyle.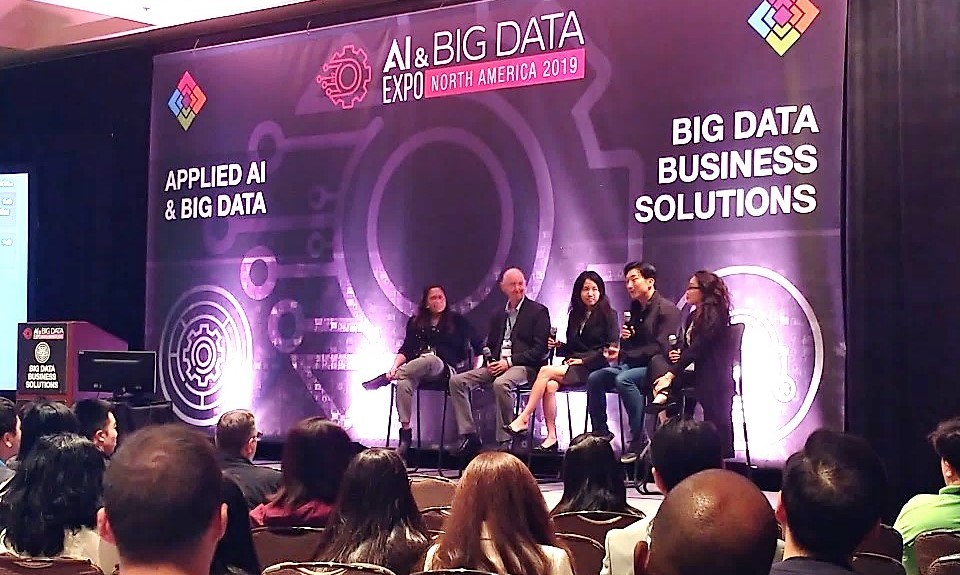 On day two, Chang joined industry growth consultant Frost Li, Hitachi's vice president of digital insights Mark Burnette and CTO of IoT World Labs Roxy Stimpson to discuss big data solutions for some of today's greatest challenges. Focusing on the theme Data and the Customer, the panel discussed the most efficient ways to generate and analyze insightful data. Chang was able to share his unique experiences and knowledge, illustrating how important data was in delivering pioneering, integrated and personalized services to regular homeowners.
# # #