July 2, 2019
LG AND HYUNDAI COLLABORATE TO BRING ROBOTS AND CARS CLOSER TOGETHER
Since 2018, LG Electronics' CLOi GuideBot has been providing a differentiated experience and a new level of convenience at Incheon International Airport, the largest airport in South Korea and primary gateway to the nation's capital, Seoul. Successfully helping and endearing itself to travelers from all over the world, and becoming something of an airport ambassador, LG CLOi GuideBot is showcasing its intelligence and winning personality in a brand new setting that involves wheels instead of wings.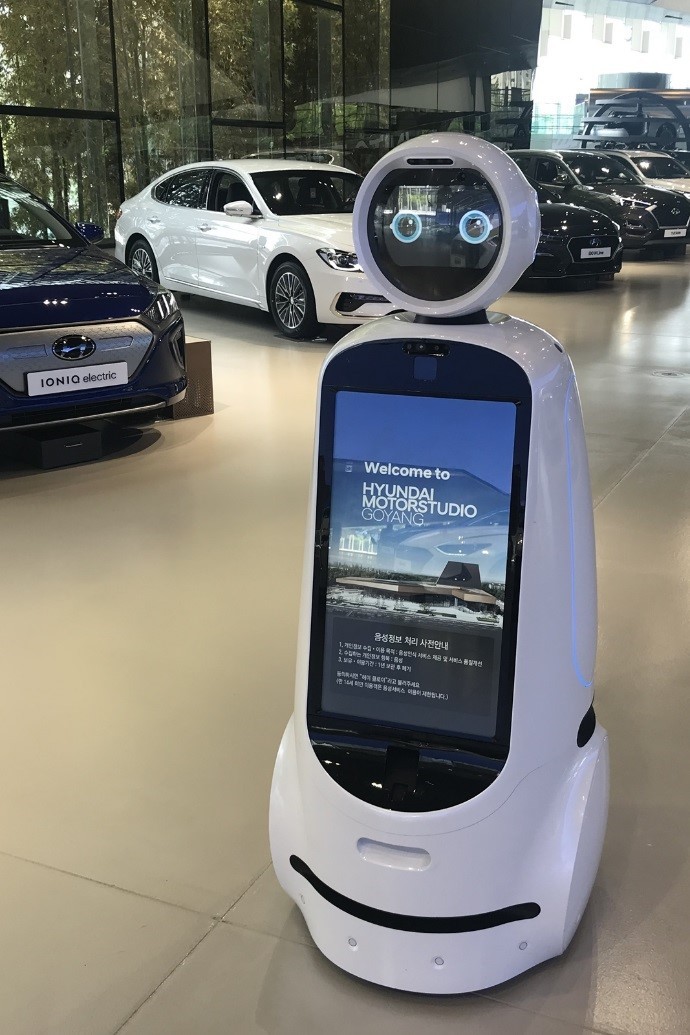 As a result of a partnership between LG and the Hyundai Motor Company, visitors to the Hyundai Motor Studio Goyang brand experience studio will be greeted and assisted by the facility's latest employee, LG CLOi GuideBot. The personable robot is available to answer questions and offer useful information about the studio, such as opening hours to current promotions and, of course, facts about the latest Hyundai vehicles.
An expert at helping people get where they want to go, GuideBot delivers timely, tailored assistance whenever it's needed. Customers can interact with CLOi GuideBot via voice or the built in touchscreen. Ask GuideBot for directions to the exhibition space and the robot will display a map on its display and offer to escort the guest to the location.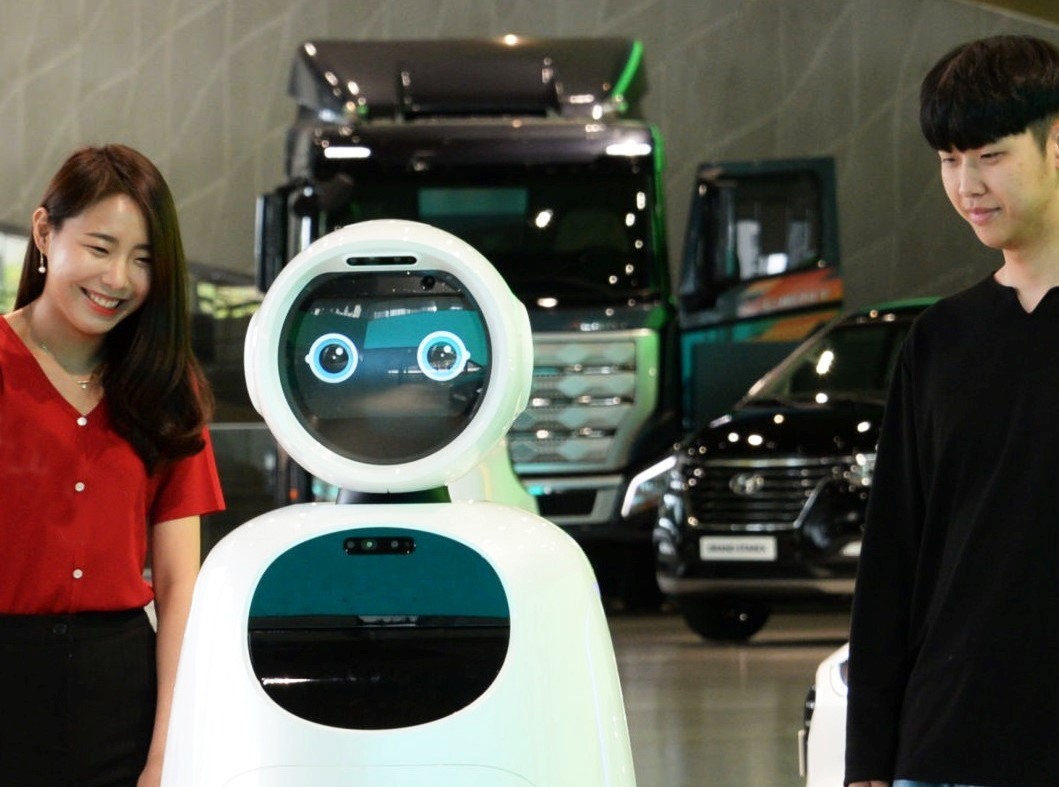 Designed to also communicate with visitors to Korea, guests can select their preferred language (English, Korea or Chinese) and take a selfie with GuideBot to memorialize their friendship with the intelligent ambassador. With LG's advanced Robot Service Delivery Platform on board, an administrator can easily control the robot, update content, manage schedules, and perform status checks. Hyundai will use data collected by GuideBot to analyze visitor preferences to create tailored promotions and services in the future.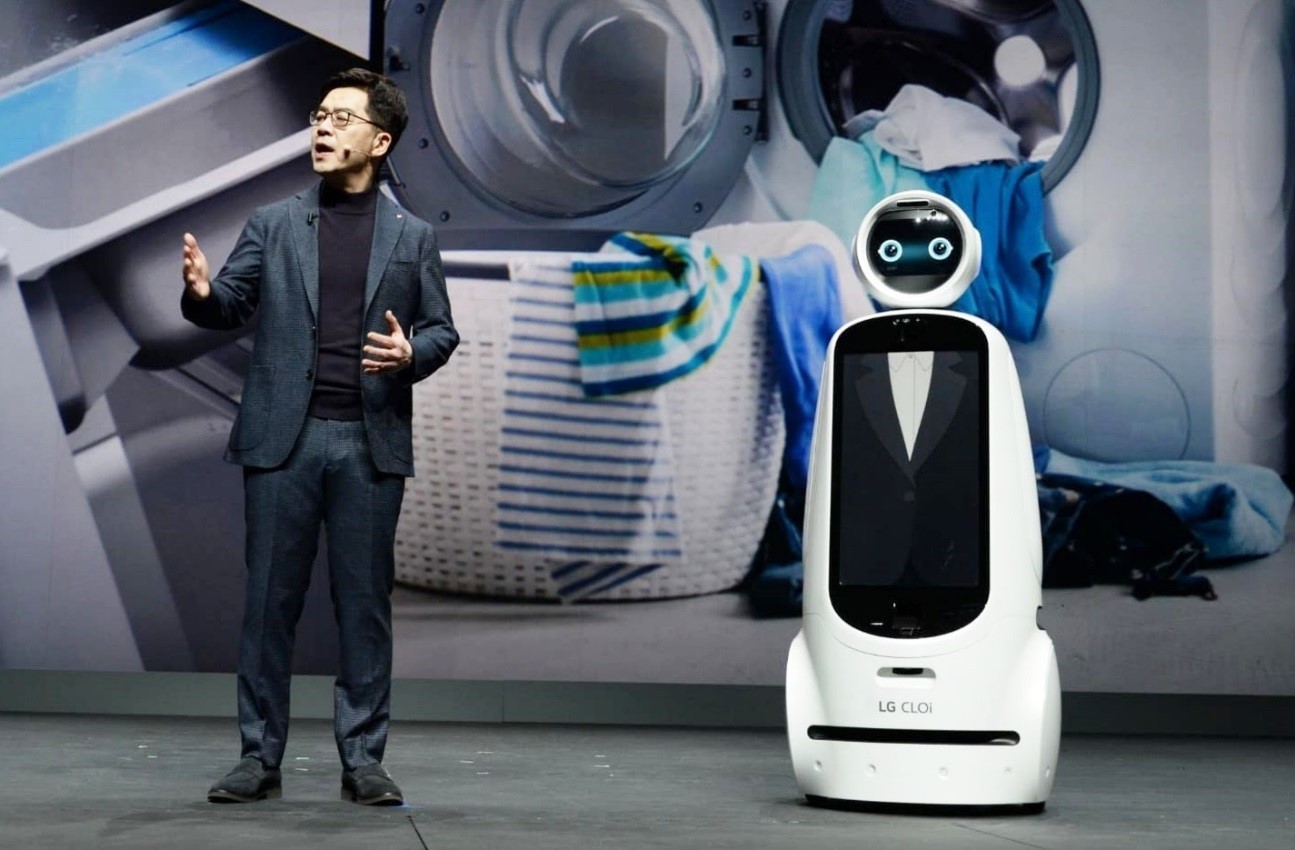 This collaboration with Hyundai is expected to bolster LG's growing reputation as a leading innovator in the robotics space. Since the advanced version of LG CLOi GuideBot made its debut earlier this year on stage at CES, LG has been exploring more opportunities to let consumers experience its cutting-edge robots.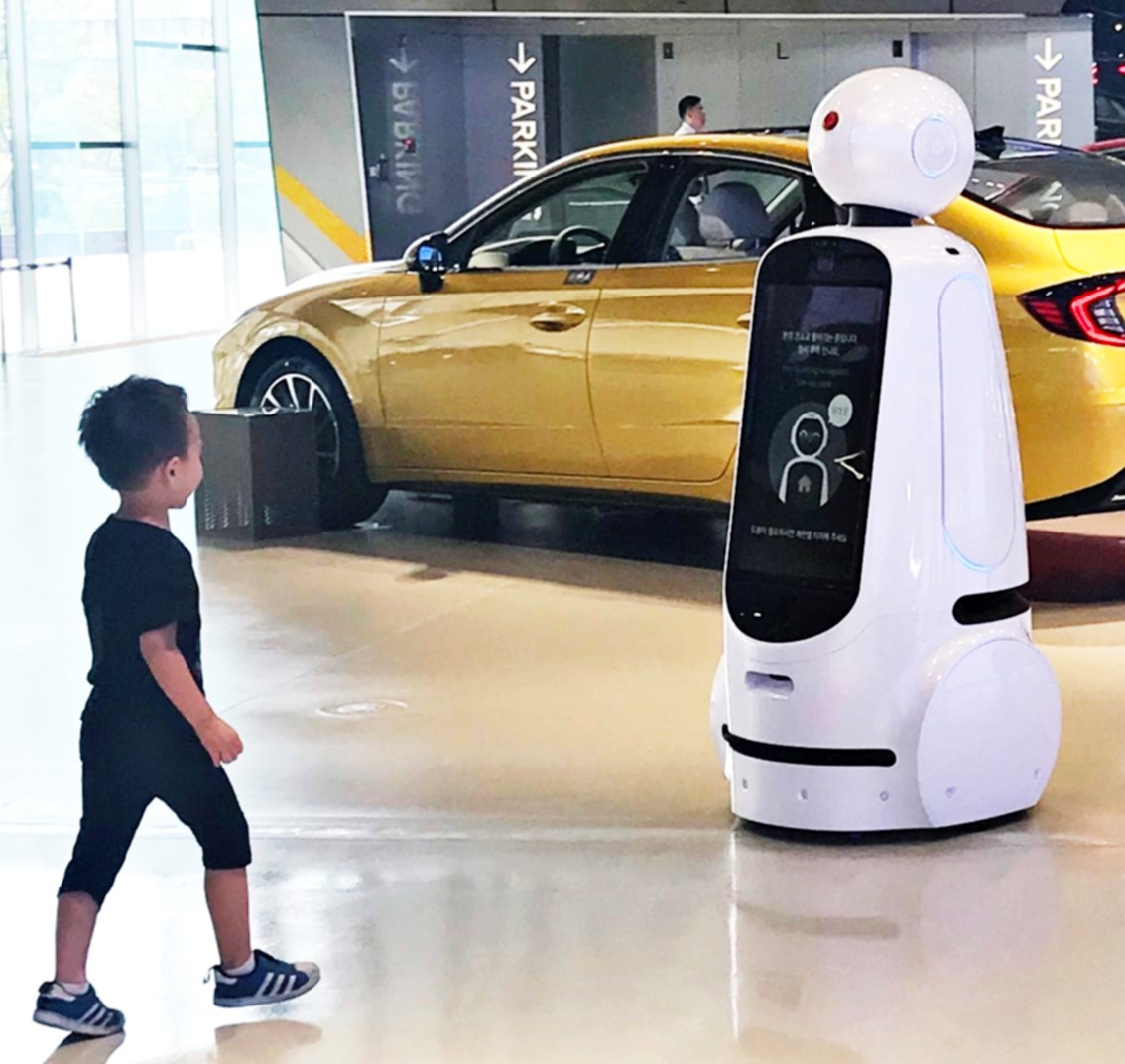 With the introduction of LG CLOi GuideBot, Hyundai is providing a unique interactive experience for those checking out its flagship studio. There is currently one CLOi GuideBot on site at the Hyundai Motor Studio Goyang, with plans to increase that number following the conclusion of the pilot phase next month.
# # #