July 5, 2019
STARS TEAM UP WITH LG TO ENCOURAGE MORE RUSSIANS TO DONATE BLOOD
By LG Russia Staff
The availability of blood can mean the difference between life and death. Blood donation is a noble act that saves the lives of millions around the world every year. In Russia, LG is inspiring citizens to roll up their sleeves and become regular donors through a celebrity-infused blood donation campaign.
Since LG Russia initiated its blood donation campaign in 2009, more than 18,000 lives have been saved with the thousands of liters of blood collected. Last month, in conjunction with the World Health Organization's World Blood Donor Day, LG Russia hosted its 32nd Annual CSR Day in partnership with Eldorado, Russia's biggest retailer. To appeal to a wider range of people and ultimately attract more donors, LG Russia teamed up with athletes and celebrities to highlight the importance of donating blood.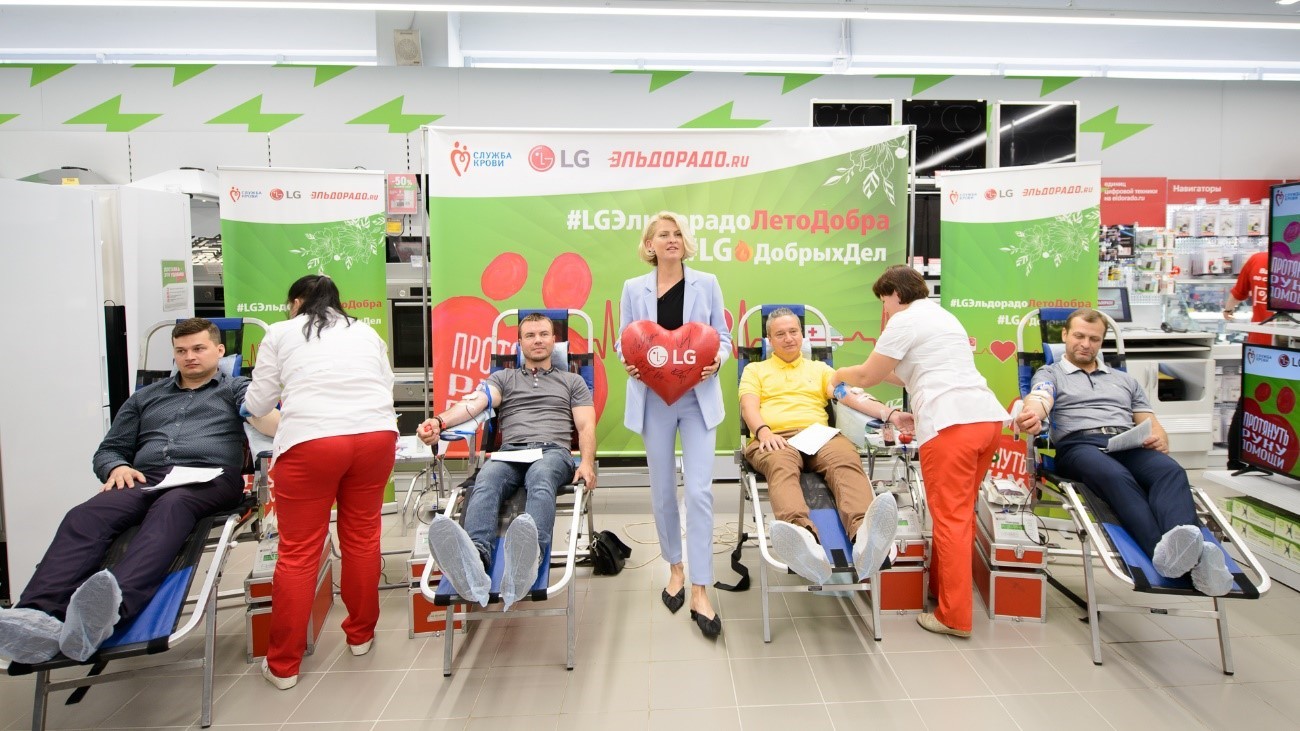 Yulia Baranovskya, an influential Instagram celebrity with more than 1.7 million followers, recalled how a blood donation during her pregnancy kept her second child alive. Vladislav Manucharov, an accomplished actor, described an on-set incident that almost claimed the life of a colleague, who survived only because of an emergency transfusion. Prominent businesswoman Ekaterina Odintsova told the moving story of a car accident she suffered in her 20s. She credited the blood received from an unknown donor for saving her and allowing her the opportunity to raise a family.
The compelling stories from some of Russia's most high-profile citizens encouraged many to share their own experiences, creating much buzz on social media with over 650,000 views, likes and comments generated within the first three days.
FC Lokomotiv Moscow, the reigning Russian Premier League champion, and the FC Rostov football team also did their part, with players and training staff giving blood and inspiring their legions of supporters to get involved.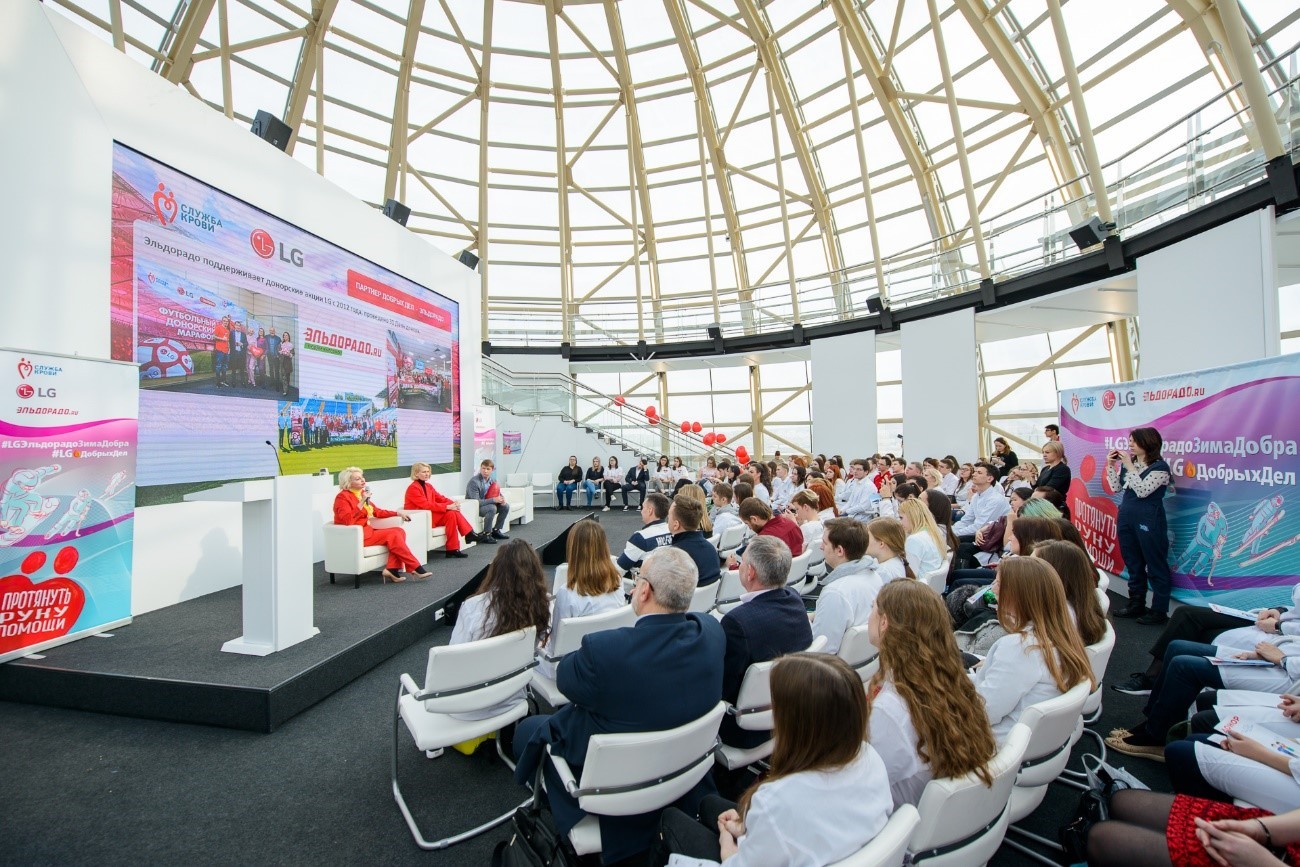 A joint lecture hosted by LG and Eldorado, featuring fashion and lifestyle entrepreneur Polina Kitsenko, captivated the 200 students from Krasnoyarsk University in attendance.
Engaging influencers and celebrities helped LG Russia effectively spread its blood donation message. The campaign underscored the important role citizens can play in Russia's healthcare system, prompting discussion online and persuading more people to willingly join the cause. Through this initiative, and countless other efforts around the globe, LG is giving back in meaningful ways; changing lives for the better and encouraging all of us to care about one another and the planet we call home.
# # #