June 19, 2019
LG HOTEL TVS WITH ALEXA FOR HOSPITALITY ENHANCE THE GUEST EXPERIENCE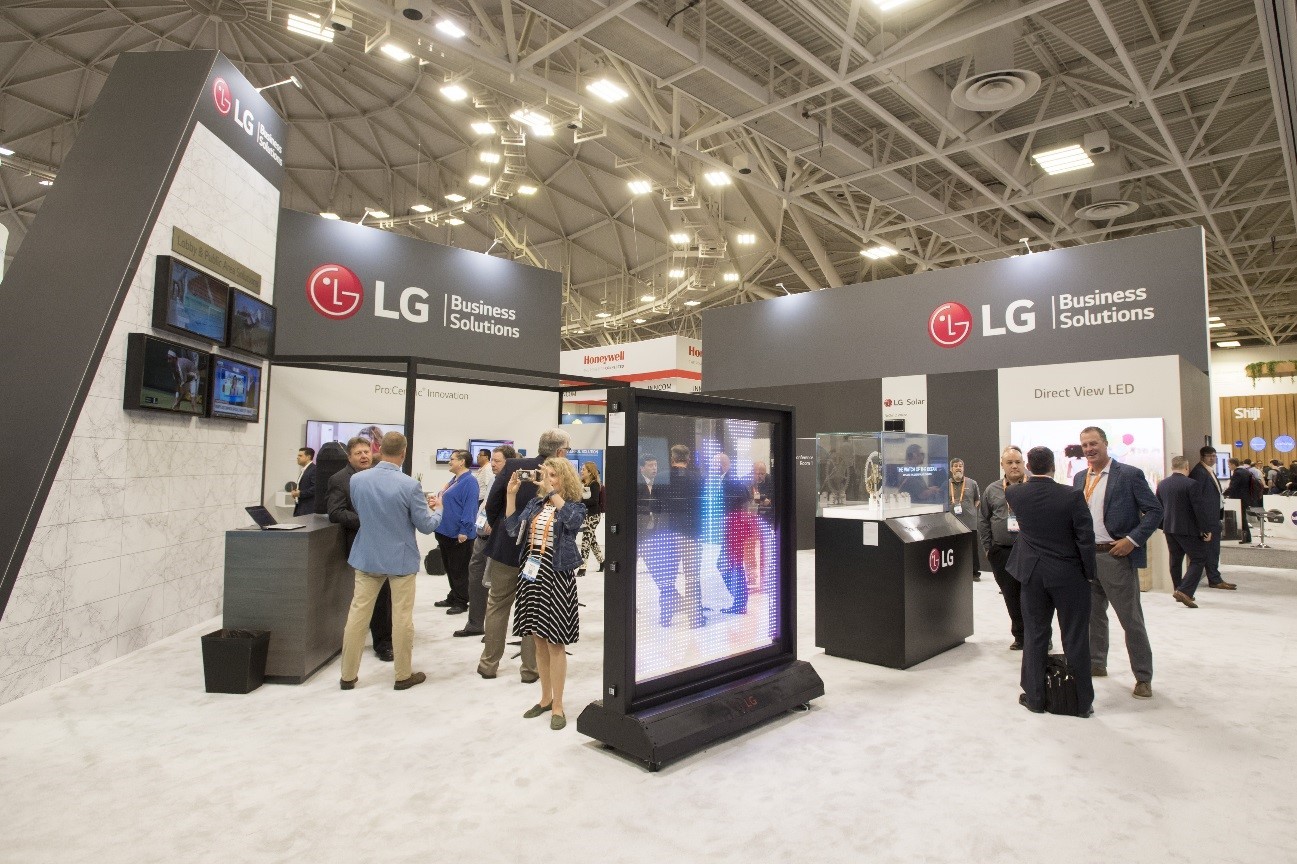 LG Business Solutions and Amazon are bringing Alexa for Hospitality to LG's industry-leading hotel TVs, the companies announced in the United States at the Hospitality Industry Technology Exposition and Conference, billed as the world's largest hospitality technology trade show.
Guests will now be able to use the Echo device installed in their hotel room to experience a new set of Alexa voice features on LG Hotel TVs for the first time. Guests will have the option to temporarily and securely connect their Amazon account to the Alexa-enabled device in their room so they can listen to their personal music from services such as Amazon Music, Spotify and Pandora.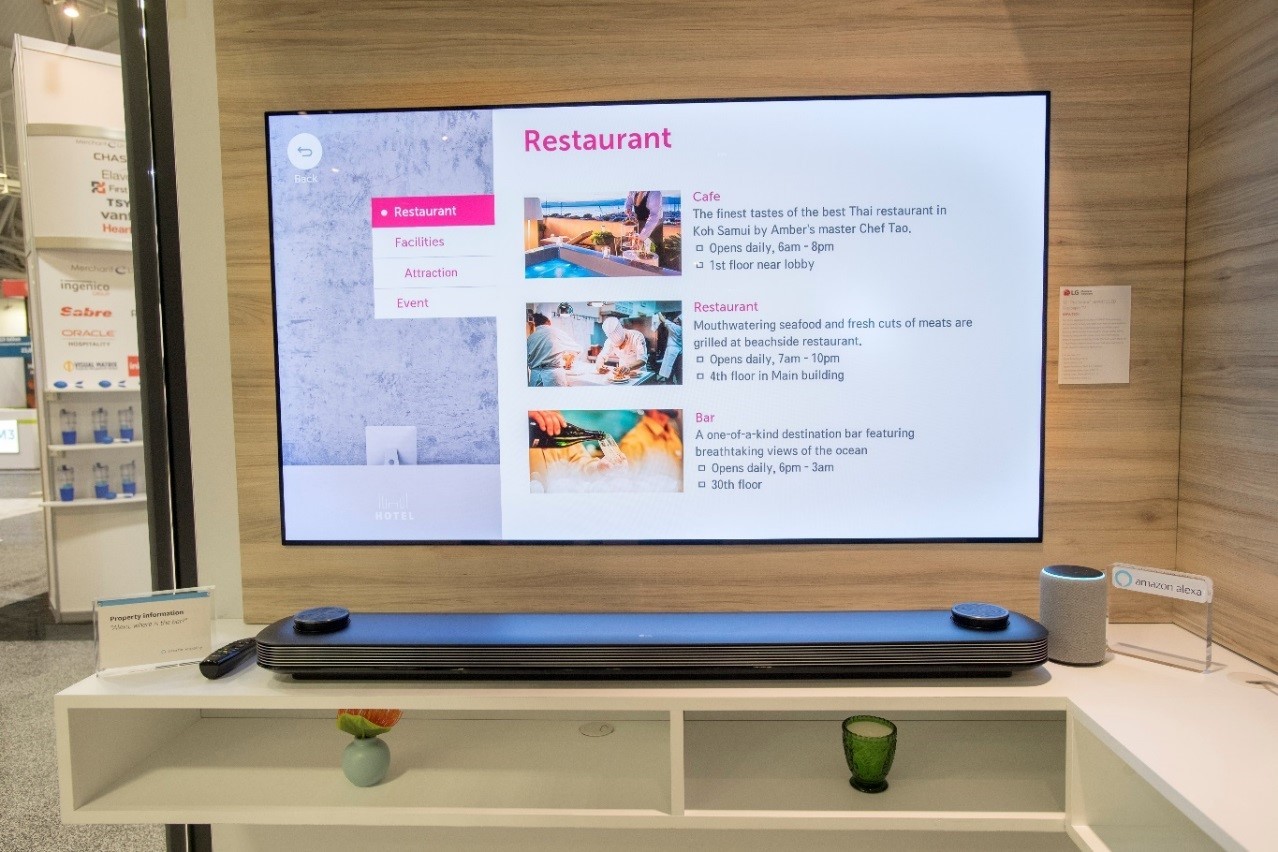 What's more, guests can ask Alexa to find a show from their favorite genre, or browse the TV guide – all just by using their voice without pressing any buttons. Guests will be able to ask Alexa for hotel-specific information like pool hours, fitness center location or request hotel services such as room service or housekeeping. The LG TV will inform guests about activities and encourage them to ask Alexa for more information about activities they may enjoy, like happy hour, or to book services such as a car to the airport before their flight home.
Adding to its industry-leading smart hotel TV solutions, LG delivers further voice recognition assistance to the guest room with its award-winning Pro:Centric smart TV platform. LG's Pro:Centric-enabled hotel TVs continue to offer hoteliers and AV managers the ability to supply more content options and greater connectivity than ever before.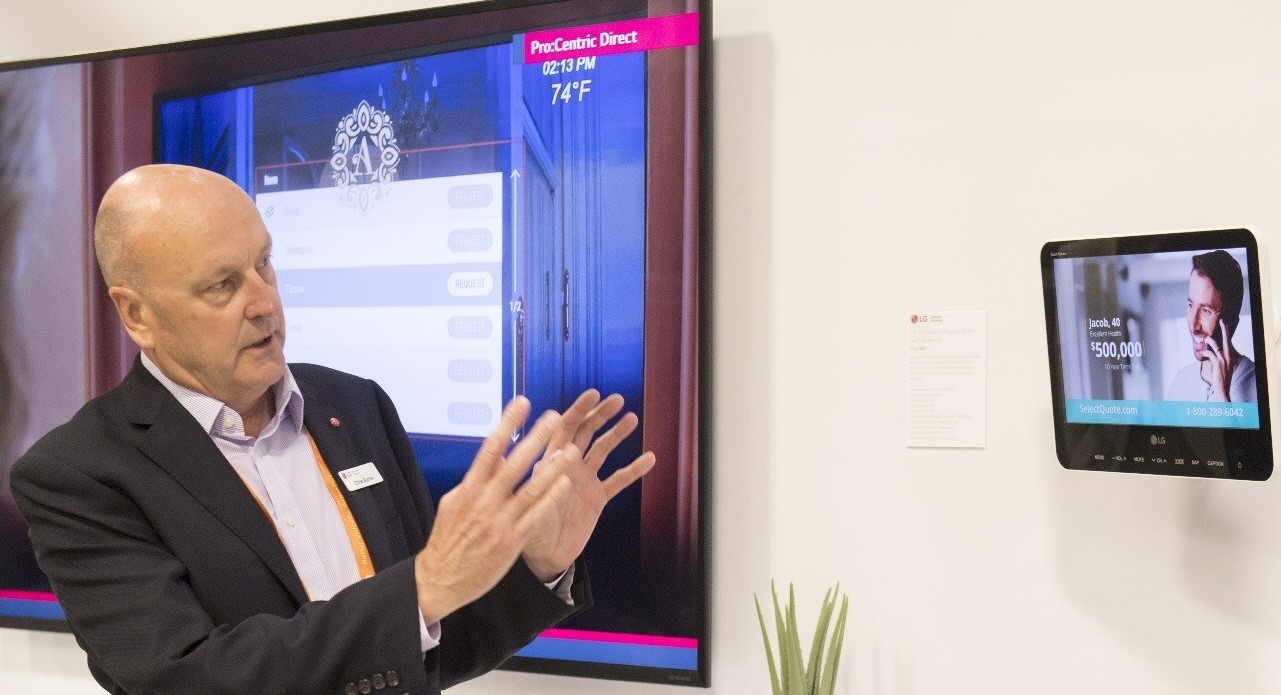 The intuitive LG Pro:Centric platform makes switching between content options – including broadcast TV, streaming services, external devices and today's most popular entertainment providers – simple and fast. With the Pro:Centric custom application, users can easily dive into and enjoy a limitless world of premium content – including 4K streaming and HDR – from the most popular entertainment providers. Pro:Centric also empowers users with its Smart Share feature, which makes connecting to personal devices in order to access photos, music or movies a breeze.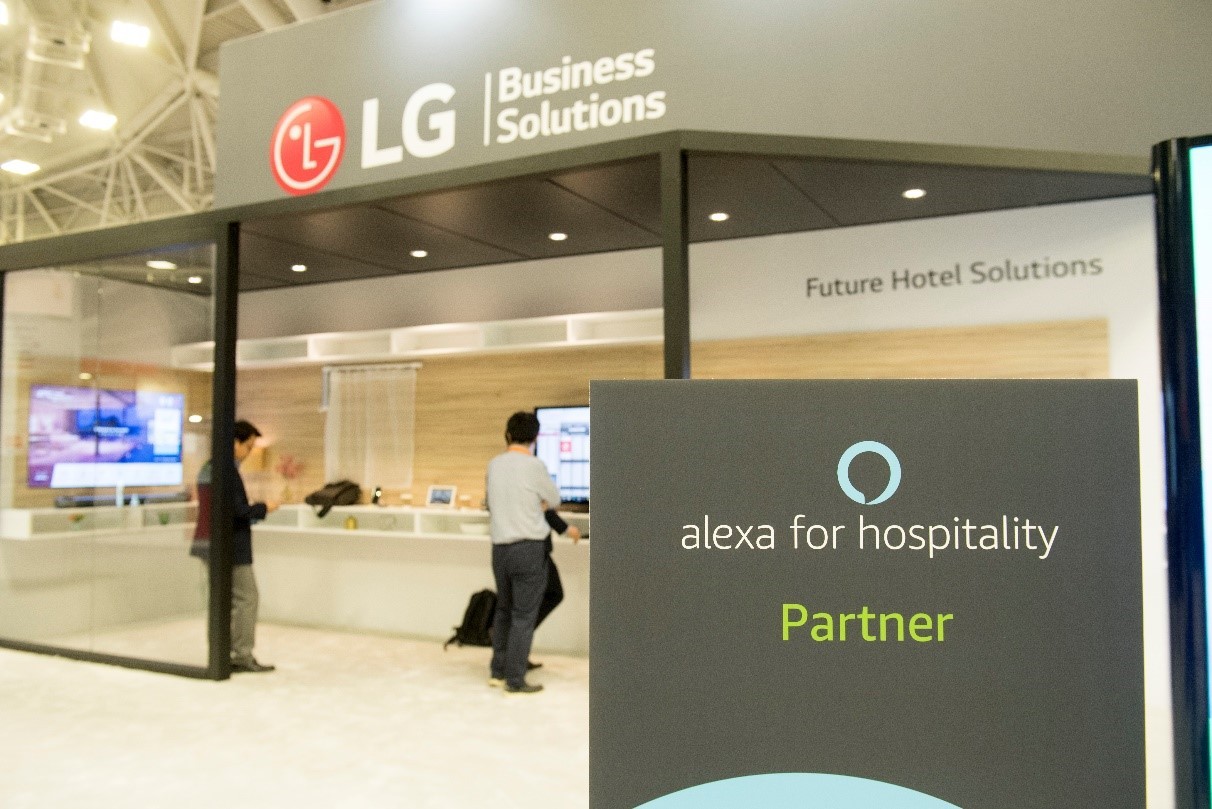 Major hotel operators are planning to begin rolling out the Alexa for Hospitality integration with LG Hotel TVs later this year with full deployment expected in the first half of 2020. The new Alexa guest features on the LG Pro:Centric Direct platform are being demonstrated in LG's booth at HITEC 2019, June 17-20, in Minneapolis, Minnesota, USA.
# # #