April 2, 2018
LG BRINGS FREE LAUNDRY SERVICE TO RESIDENTS OF OGBA COMMUNITY IN NIGERIA
Access to clean water is a challenge to most Nigerians, especially those living in the rural areas. The recent Multiple Indicator Cluster Survey (MICS), conducted by the Nigerian government in 2016-2017, reveals that about 40 per cent of households, or approximately 70 million residents, do not have access to clean water sources. In the rural areas, nearly 20 million people must traverse long distances on foot to collect unsafe water from polluted lakes and rivers.
Photo Credit: Pulitzer Center (http://goo.gl/MFbvDx)
Erratic power is another major contributor to the lack of safe water. With electricity only available an average of six hours per day, the power required to pump water is limited. According to The Spectator Index report, Nigeria is ranked the second worst electricity supply nation out of 137 countries.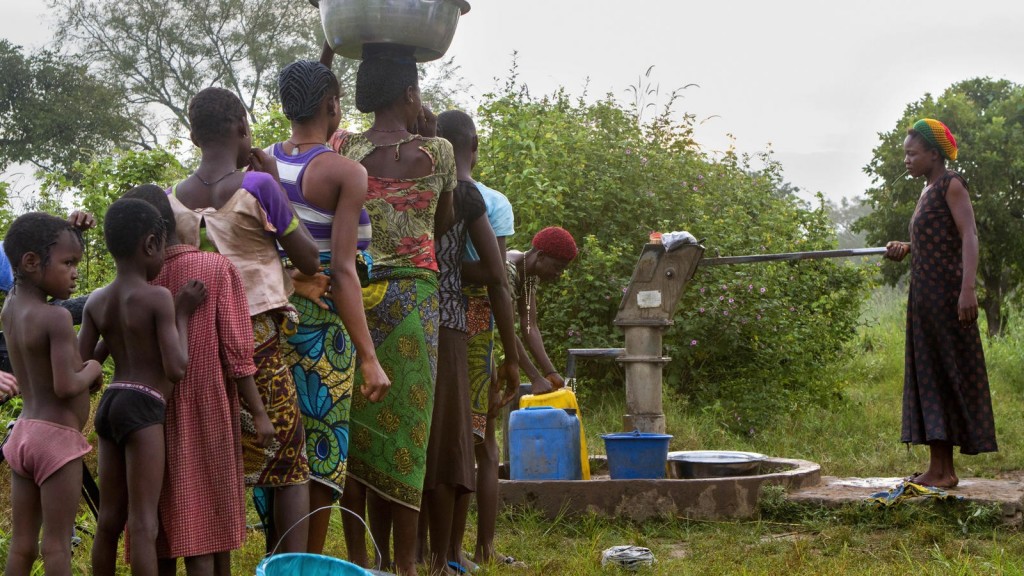 Photo Credit: WaterAid Nigeria (https://goo.gl/7ykqY2)
Hygiene is also a serious problem without a properly supply of water. Children without access to safe water are more likely to die in childhood from waterborne diseases. In Nigeria, diarrhea remains the leading cause of death among children under five years of age. Children in rural areas spend hours daily collecting water, missing school as a result. And even for those who can attend school, the lack of clean clothes makes proper hygiene and cleanliness a big challenge.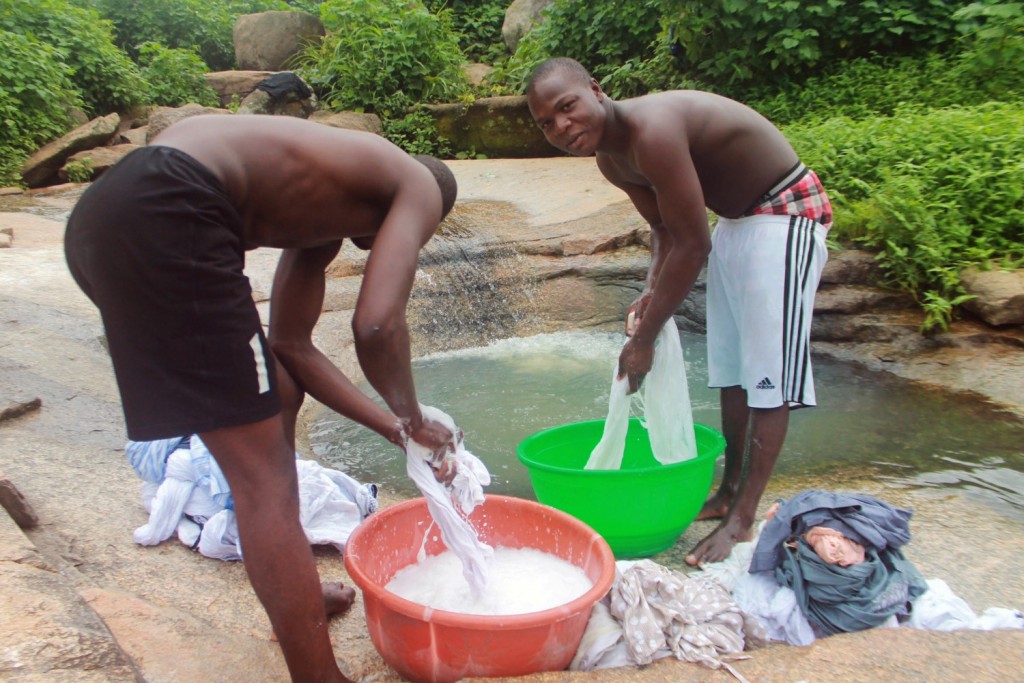 Photo Credit: Juju Films (https://goo.gl/DUiYuw)
To help alleviate the burden in a tangible way, on March 30 LG Electronics launched a free laundry program in the community of Ogba in Ikeja, a suburb of Lagos, Nigeria. The pilot program includes a modern facility to provide up to 50 local families each day with laundry service needs at no cost.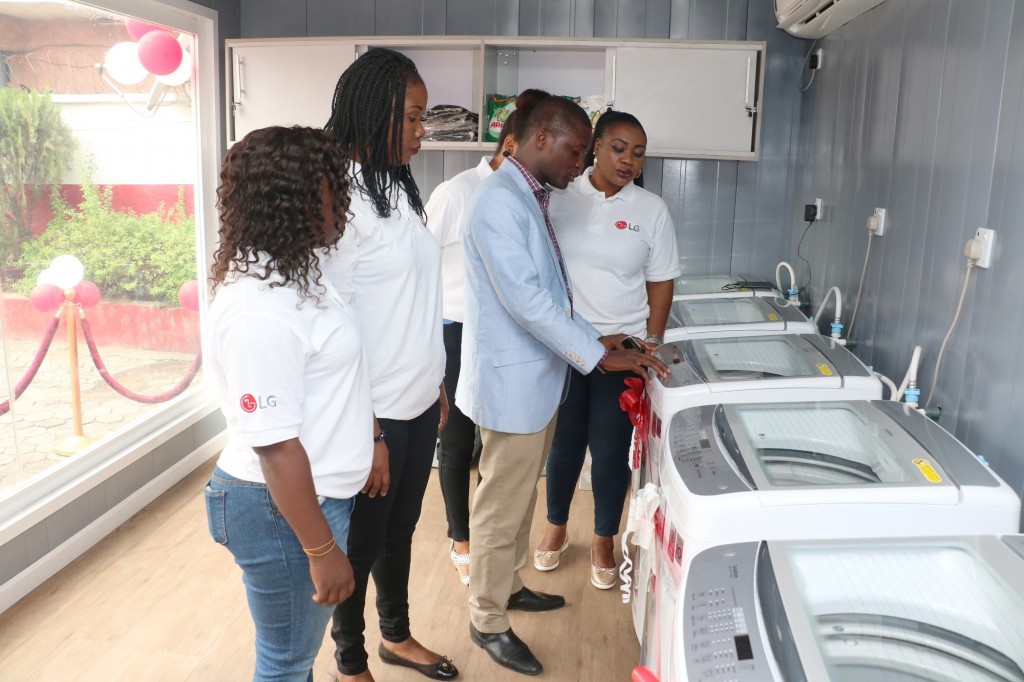 LG constructed the facility which included the installation of a constantly replenished water tank, uninterrupted power supply, washing machines, dryers and even air conditioning. Two full time staff will be on hand to provide free detergent and laundry bags. The opening ceremony was attended by representatives of both LG Electronics and the local LG distributor, Fouani Nigeria Limited.
"LG is using its capabilities to help local communities solve some of their regional issues," remarked Lee Choong-hak, executive vice president of LG Electronics in charge of corporate social responsibility initiatives at the opening ceremony. "We are hopeful that the opening of Life's Good with LG Wash will allow local residents to spend more quality time with their families."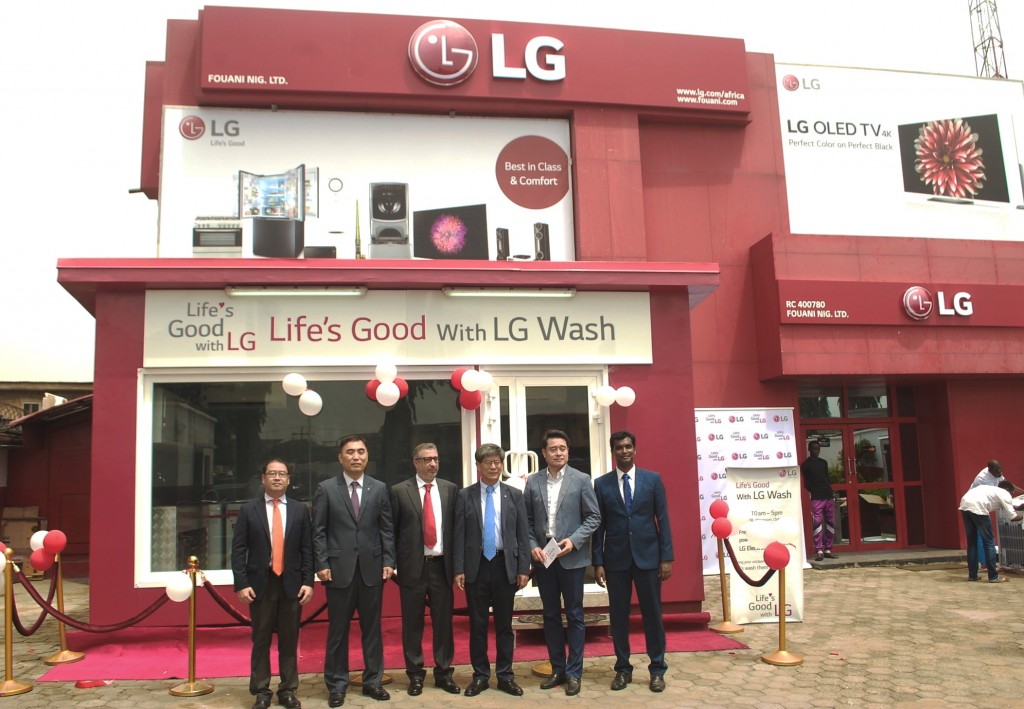 LG is creating a real difference in improving society and helping address social issues in Ogba and the surrounding area. LG plans to open additional laundry service centers in Kano and Ibadan, the second and third largest cities in Nigeria.
# # #