March 20, 2018
SOUTH KOREAN WOMEN CURLERS TAKE ON NEW ROLE AS THE FACE OF LG APPLIANCES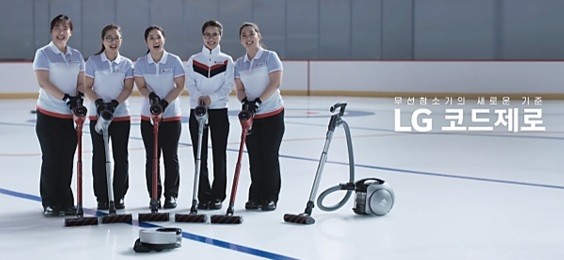 South Korea's popular women curlers who took the silver medal in last month's Winter Olympics in PyeongChang, will be supported by LG Electronics with a four-year sponsorship deal as they prepare for the 2022 Olympics in Beijing, China. The champions, known as "Team Kim" after their common surname, will be the new face for LG's cordless vacuum cleaners, Cord Zero, as well as other home appliances.
Also affectionally called "Garlic Girls" by the media after their garlic-farming hometown of Uiseong from where four of the members hail, Team Kim became unexpected stars with their underdog silver-medal performance, the first curling medal in history for South Korea. During the Olympics, Team Kim took the country by storm, achieving a level of celebrity usually associated with celebrities and K-pop stars.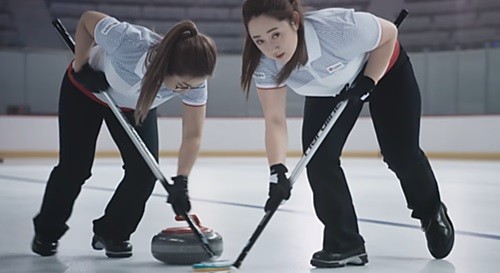 The first television commercial featuring the team began airing in the Korean market this weekend (Korean language only):
https://youtu.be/v7qS9jzZ5Ao
The team, which struggled in the years leading up to the Olympics due to the lack of interest and knowledge of the sport of curling in the country, qualified for the Sochi Games in 2014 but failed to advance. The team was not expected to do much better in PyeongChang until they bested top-ranked Canada in its first match. Team Kim beat Japan in the semifinals to become the first Asian curlers to make it to the finals.
Team Kim now have a legion of fans who post memes about them on Korean social media sites including videos that feature robot vacuum cleaners and brooms.
For fans who can't get enough of Team Kim, the women are currently participating in the 2018 Ford World Women's Curling Championship in Canada until March 25.
# # #