April 24, 2018
INNOFEST SHOWS DAILY LIFE MADE EASIER WITH LG THINQ AI APPLIANCES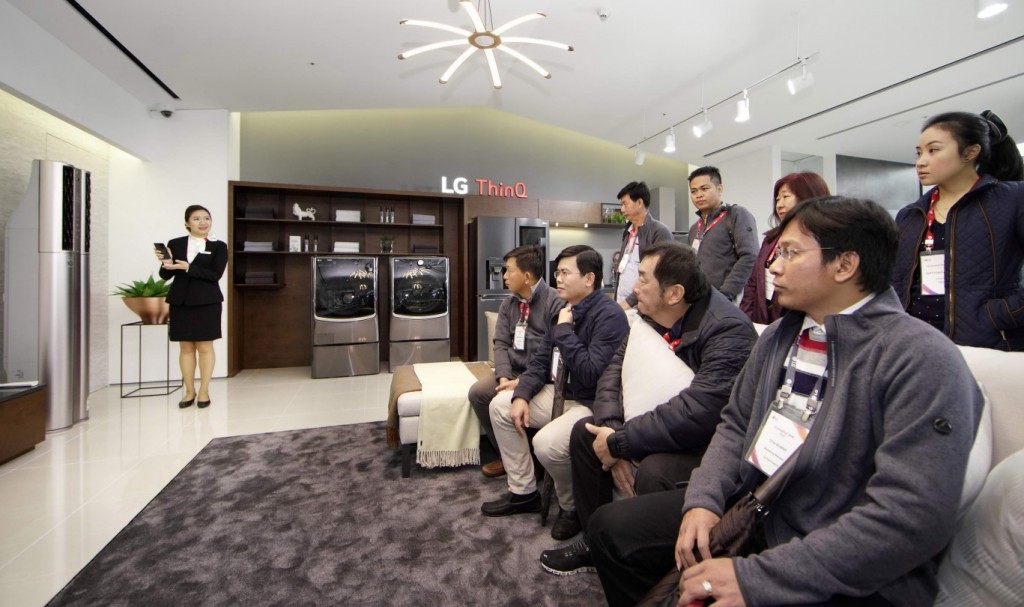 After previous stops in Cape Town, South Africa and Cannes, France, LG Electronics is bringing its annual InnoFest roadshow to Asia from April 23-25, taking place at the new LG Science Park in Seoul, South Korea. Over 250 representatives from LG, its distribution/retail partners and members of the media from across the region are taking part in this year's event, themed An Invitation to the AI Home That Thinks of You. This year, LG is showcasing a variety of AI-enabled appliances that are compatible with global platforms such as Amazon Alexa and Google Assistant which the VIP guests can experience for themselves in a natural home environment.
Every LG InnoFest event includes products that are specific to each region, localized to suit consumer tastes in local market. InnoFest Asia is also the first opportunity to showcase LG's new Innovation Gallery at LG Science Park to an international audience, since its official opening this year. At the LG ThinQ Zone inside the Innovation Gallery, a mock living room, kitchen, bedroom, laundry room and bathroom display a variety of products embedded with AI technology. Visitors can not only see how AI-enabled products can improve everyday life for families, but also experience firsthand the latest industrial robots being developed by LG for airports, hotels and premium supermarkets.
In the mock living room, users can experience the voice recognition feature of the AI-enabled LG OLED TV to control the volume, change channels and more. Voice control of home appliances is also possible through the LG V30S ThinQ phone and LG ThinQ speaker, both of which incorporate Google Assistant to handle tasks remotely from another part of the home.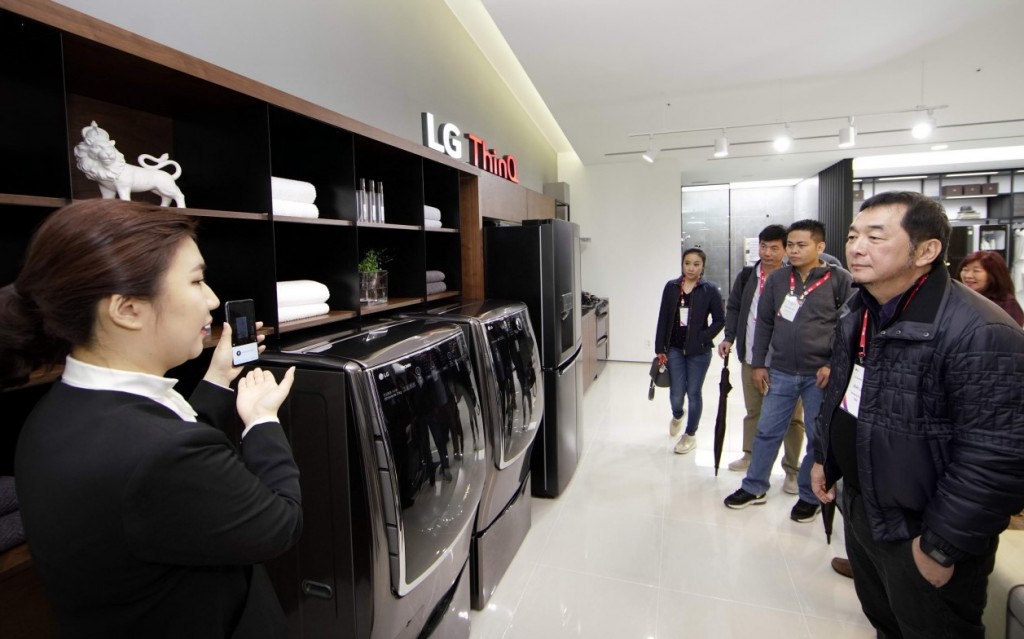 Guests can experience LG's home appliances for clothing care such as the TWINWash washing machine, dryer and Styler working together to make managing one's wardrobe a breeze. They can also call up recipes based on the ingredients inside the AI refrigerator without ever opening the door to see what's inside. InnoFest participants can then see how LG's smart ovens automatically adjust the cooking setting after receiving the recipe from the refrigerator.
Taking intelligent appliances to a whole new level are LG's three concept robot for serving food, transporting luggage and grocery shopping, on display in the LG CLOi Zone, named for LG's robot brand. Still in development, these helper robots demonstrate the adaptability of robots in both the residential and commercial space. LG's foray into commercial robots began with the Airport Guide Robots and Airport Cleaning Robots which were introduced to the public during a trial period at Incheon International Airport that started last July.
"LG InnoFest is the perfect opportunity to introduce our unique ThinQ AI-enabled products to our partners in key regions," said Han Chang-hee, vice president of LG's Global Marketing Center. "AI technology is fast becoming a part of our world but the realization of how fast this revolution is coming is still unrealized by many consumers. InnoFest allows us to bring our partners — who are engaging local customers on a daily basis — into the fold."
###