June 30, 2017
GET THE MOST OUT OF YOUR OKJA VIEWING PARTY WITH LG OLED TV
Okja, from renowned Korean director Bong Joon Ho, made a splash at this year's Cannes Film Festival, and is now available for streaming on Netflix in over 190 different countries starting today. This movie will also be the first title on Netflix to support Dolby Atmos to deliver superior audio performance for an added dimension of storytelling. With stunning visuals and piercing sound, viewers can get a superior experience watching feature releases such as Okja on this year's award-winning lineup of LG OLED TVs. LG's 2017 OLED TVs provide an unrivaled cinematic experience, thanks to their spectacular picture rendering and multi-dimension audio capabilities.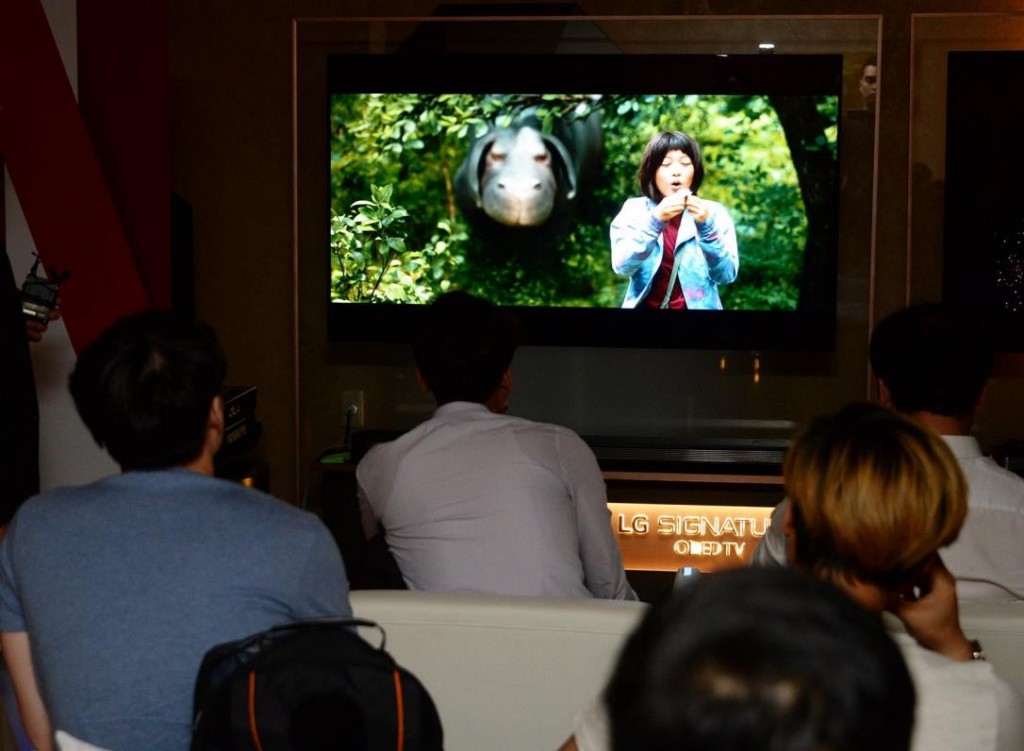 LG's OLED TVs are future-proofed to the hilt with full compatibility with both Dolby VisionTM and Dolby Atmos that future movies will be capable of supporting. Leveraging the high-dynamic range innovation that powers Dolby's most advanced cinemas around the world, Dolby Vision transforms the TV experience in the home by delivering greater brightness and contrast, as well as a fuller palette of rich colors using dynamic metadata and Dolby's intelligent display mapping engine in each playback device. In addition, all 2017 LG OLED TVs support Dolby Atmos, which deliver theater-quality sound right to your living room. Dolby Atmos delivers an immersive sound experience that places and moves audio anywhere around you, including overhead, so that viewers feel as if they are in the middle of the story. With this state-of-the-art sound system, viewers are transported inside the action, creating a true sense of immersion.
There are even more reasons why LG OLED TVs are the best way to enjoy high-quality streaming video content. For example, LG 2017 OLED TVs support the full palette of HDR formats, including Dolby Vision, HDR10 and HLG (Hybrid Log Gamma). In addition, LG OLED TVs come with Active HDR, a feature that allows the TV to offer the best picture even if the original HDR content contains static or no metadata at all.
All LG OLED TVs have been designated Netflix Recommend TVs, meaning they are equipped with key features to maximize the Netflix streaming experience. Launch Netflix with the press of a single dedicated button on your LG Magic Remote Control and easily navigate the immense world of Netflix with LG's award-winning webOS 3.5 Smart TV platform. And LG's 2017 OLED TVs are the ideal platform to enjoy the wide selection of upcoming Netflix TV shows and films mastered in emerging formats such as Dolby Vision and Dolby Atmos.
As Netflix continues to refine and expand the range of 4K HDR content viewers can stream, most industry experts agree that LG OLED TVs are the premier way to enjoy high-quality online video streams. LG OLED TV delivers superb HDR picture quality with a powerful 360-degree moving audio that surrounds you during every exciting, immersive moment during your movie night at home.
# # #
Photo Description (TBD)
LG SIGNATURE OLED TV W units helped create an unrivaled cinematic experience with vivid picture and impeccable sound at the premiere of Netflix's Okja on June 29, at The Westin Chosun Hotel in Seoul.