January 2, 2017
EXPERIENCE THE MAGIC OF SPATIAL AUDIO WITH LG 360 CAM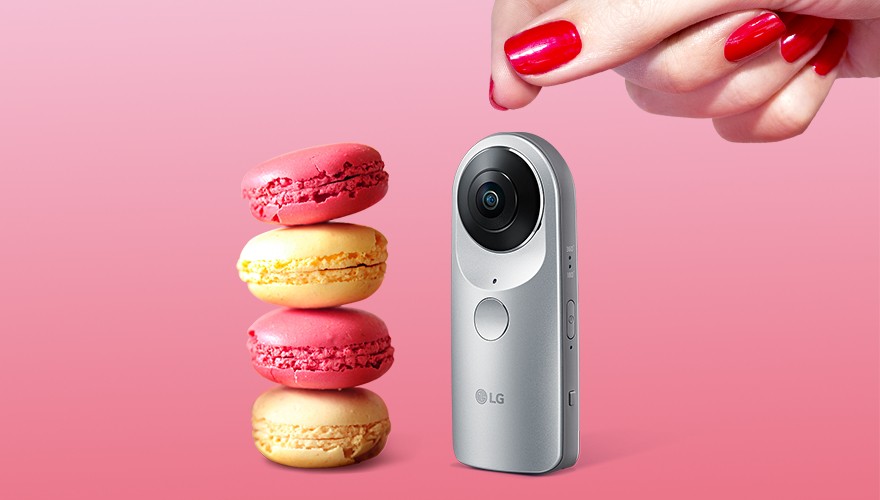 The LG 360 CAM is already offering 360-degree visuals. Now, with the latest software update, it will also provide the respective audio format called Spatial Audio.
Being equipped with three mics, the LG 360 CAM is one of very few 360-degree cameras providing horizontal surround sound experience. Moreover, with the addition of our software update, the sound experience goes even one step further to immersive 3D. This is Spatial Audio — which means the sound changes depending upon which direction you turn. It's as if you're standing in the center of the video.
The LG 360 CAM is the world's first compact 360-degree camera to offer this innovative feature. It's also the first such device to support both YouTube Spatial Audio and 360-degree video in a single camera solution.
1. What is Spatial Audio?
Spatial Audio lets you listen to audio from all directions just as in the real world. It is an immersive audio experience for 360-degree and virtual reality (VR) videos. When you move the cursor or look around, the sound changes accordingly with the view direction. 
2. What is the difference between spatial sound and surround sound?
Surround sound, traditionally used in cinemas and home theater systems, is audio output in which the sound appears to "surround the listener" by 360 degrees. Spatial sound goes a step further. As you move around in a 360-degree video recorded with Spatial Audio, the audio changes with your movements. These sounds will seem as if they are coming from real physical objects in the user's surroundings.
3. What do I need to listen to spatial sound recordings?
A good pair of headphones, either wired or wireless, offer a better experience than stereo speakers.
4. What are some online sources for 360-degree videos with spatial sound?
Videos can be viewed on YouTube (Immersive Videos with Spatial Audio) and Facebook 360 as well as posted without the need for any special editing tools.
LG G5 owners using 360 VR must upgrade to Android 7.0 Nougat to experience 360-degree videos with Spatial Audio. For V20 owners, an upcoming software update will provide Spatial Audio functionality.
As Spatial Audio is still in its early stages, users may encounter some compatibility issues such as uploading and playback difficulties on some social media sites that don't yet support Spatial Audio. We expect these issues to be ironed out over time.
For more details, such as compatible devices and environments, check out the YouTube and Facebook tutorials. Also our In-App help guide will provide additional information on Spatial Audio.
5. How do I upgrade my 360 CAM?
① Connect your 360 CAM to a PC using a USB cable.
② Go to the LG website and download the LG Bridge program. After installing LG Bridge, log in.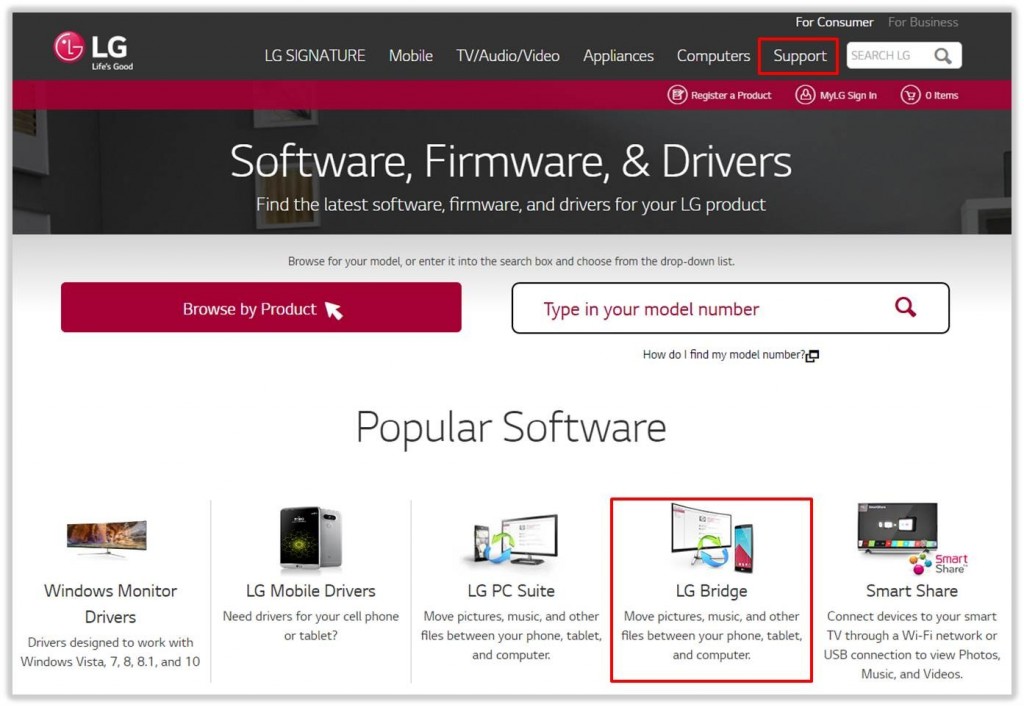 ③ Download the latest updates:  360 CAM Firmware app update and 360 CAM Manager app update.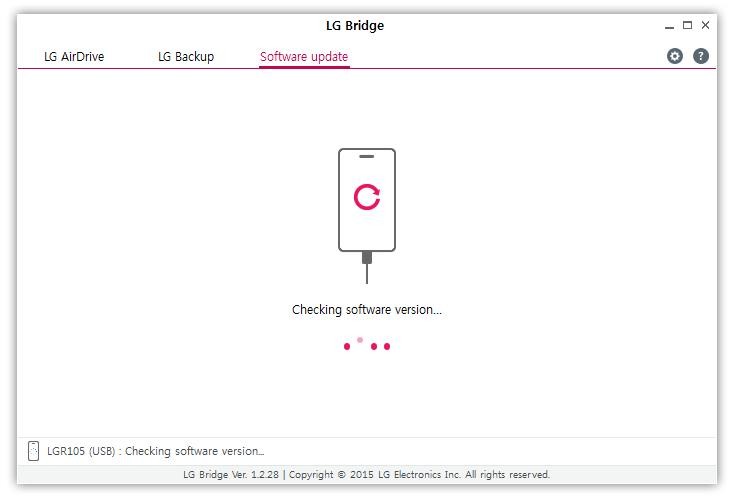 ④ After you have downloaded the updates, you will see a new "3D" icon in the CAM 360's video camera settings which activates spatial sound. This means you are good to go!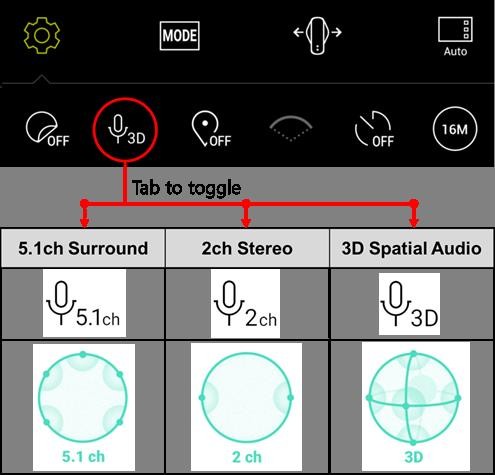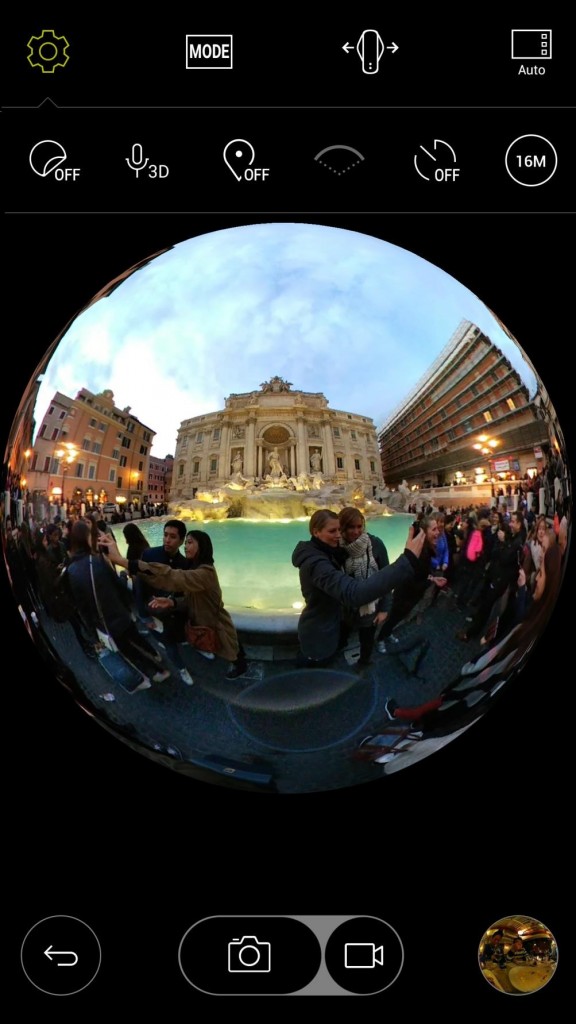 6. If I don't have a 360 CAM, where can I get one?
LG 360 CAM can be purchased in carrier stores, retail shops and from the LG website in your country, if applicable.