April 4, 2017
STUDENTS BRING FRESH PERSPECTIVE ON INNOVATION IN LG'S HR GARAGE PROGRAM
Although Amazon, Google and Disney are some of the most dominant companies in their respective industries, each traces its origin to a great idea, dedicated friends and a spare garage. While each of these firms now operates from within sleek, ultramodern campuses, each traces its drive and vision back to the garages that they were founded in. Because most houses in Korea lack garages, LG Electronics has provided its HR Garage competition as a vital proving ground for the next generation of business solutions from students at the country's elite universities.

Held from March 31 – April 1 at LG Digital Park in Pyeongtaek, Korea, HR Garage was LG's innovative contribution to the B2B landscape of the future. Featuring international students from Seoul National University, Yonsei University, Korea University, Sungkyungkwan University and Pusan National University, participants were encouraged to "think big" in order to find global solutions for today's biggest problems.
LG launched an engaging social media campaign to connect with the more than 100,000 international students in Korea. These participants were asked for their input on how best to create an appealing organization for future Generation Z employees born after 2000.
The 16 students on the four finalist teams participated in a two-day Grand Final event at LG's Corporate Learning Center in Pyeongtaek. Each team pitched their proposal to a panel of judges who appraised their proposals based on their feasibility, innovation and insight as well as the quality of the team's analysis and overall presentation.
Ultimately, the proposal submitted by the team "Nutz n Boltz" from Yonsei University's Global MBA program was selected as the most innovative and insightful, winning LG prizes in addition to the opportunity to have their idea implemented across the globe. In his closing keynote speech, LG Global HR corporate vice president Oliver Grohmann thanked all participants for their innovative thinking and creativity.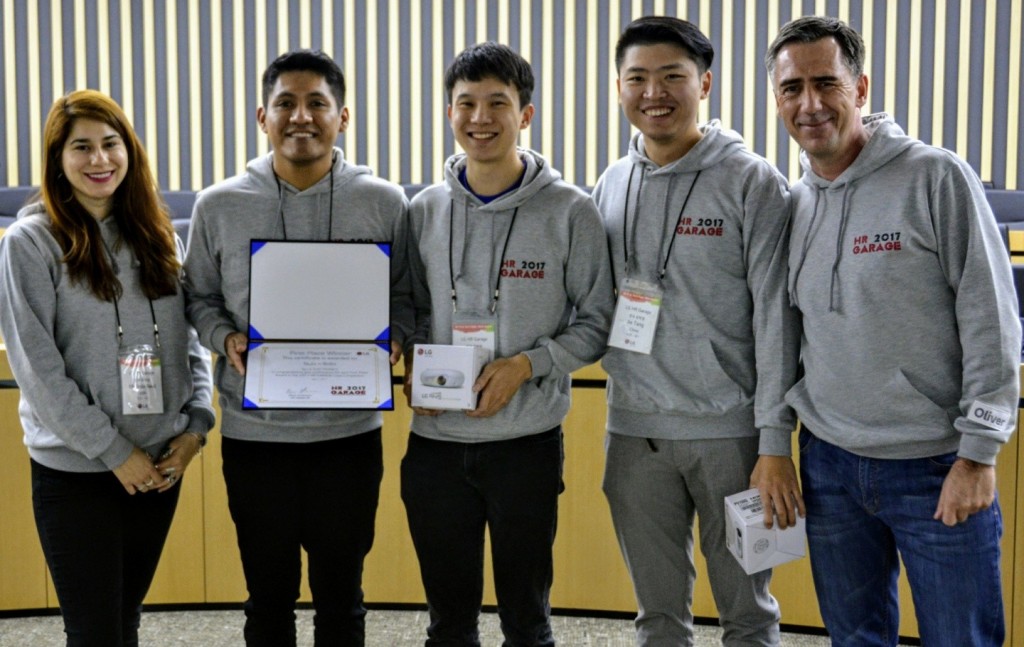 "Organizations like LG need to listen to intelligent, tech-savvy and creative thinkers from the next generation," said Oliver Grohmann, corporate vice president of Global HR at LG. "This event doesn't stop here. We look forward to hearing more and more great ideas from the future of our global workforce. Life's good when we bring outside ideas in."
"It was a great experience to participate in such a unique case competition," said Nutz n Bolts team member Melinda Neal, a student from the United States. Yonsei University student and winner Carlos Salazar of Peru added that the event not only provided an opportunity to share his ideas but also sparked an interest in the B2B industry. Liu Yao, a Chinese student at Seoul National University, said the two-day competition was a great opportunity to meet talented students from all over the world and to experience what it would be like to work for an international organization. "Well organized, efficient and meaningful. I really appreciate LG for providing this valuable opportunity," she added.
By embracing the next generation of dynamic B2B business solutions from students and other outside-the-box thinkers, LG is demonstrating its commitment to finding radical approaches that will allow the company to continue growing in today's increasingly competitive market.