August 10, 2016
A PEEK INSIDE LG G5
Whether you feel that you're ready for a modular experience on your smartphone, if the reaction at this year's Mobile World Congress is any indicator, there's no question that the concept has been on gadget aficianados' minds for some time. While we still have a ways to go because we see phones that turn into robots (http://goo.gl/7CJ1xp), the era of modularly is certainly upon us, although it's at a very nascent stage.
a
If you've ever been curious about the inner workings of LG's interpretation of a modular smartphone, you've come to the right place!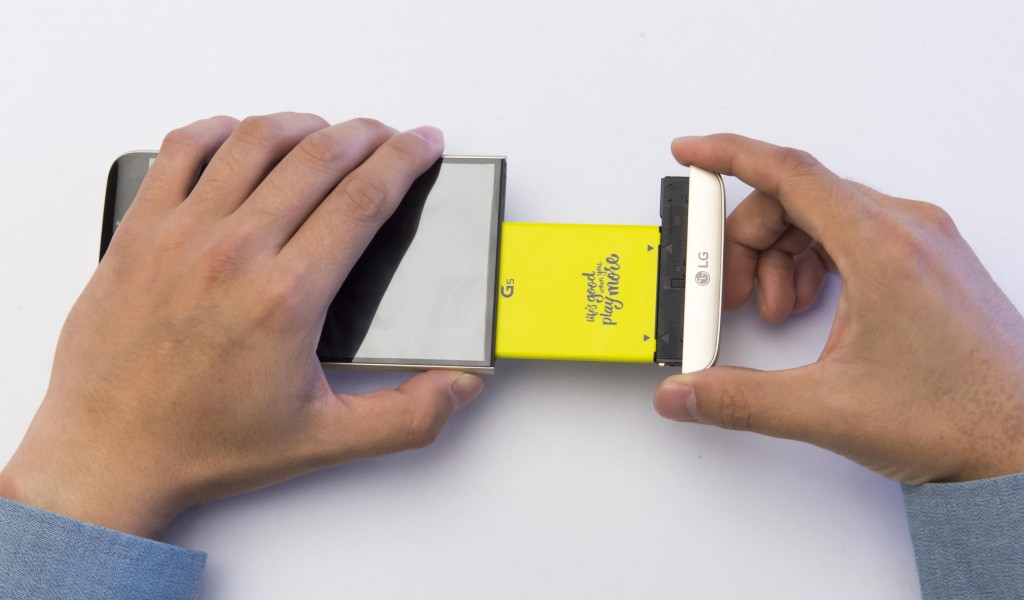 The design of LG G5 makes it easy to access internal parts for fast and easy repairs. The G5's main body and metal cover are connected with just a pair of screws. The middle frame and circuit board are connected by only six screws. The LG G5 was designed from the beginning to be easy to disassemble. Traditional smartphones use soldered parts because it's cheaper and the connections are stronger. But soldered parts are also inherently difficult to take apart, even for service professionals.
The brain behind the smartphone, the Qualcomm Snapdragon 820, is easy to spot when the main board is detached and the protective cover removed. This application processor sits next to a 32GB UFS (Universal Flash Storage) ROM, which reads and writes significantly faster than eMMCs and SD cards.
The most notable thing when the G5 is disassembled is the smartphone's two rear cameras and one front camera.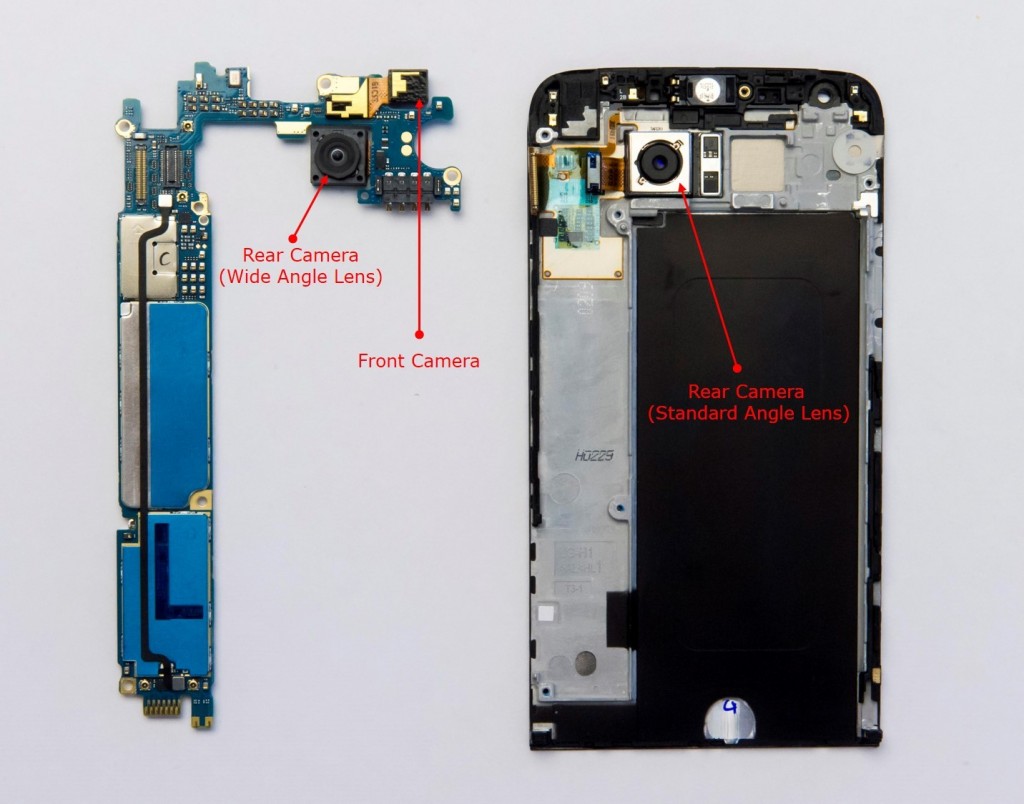 The 16-megapixel camera on the rear has a 78-degree normal angle view. There is an OIS (Optical Image Stabilization) feature on the right side of the camera that eliminates camera shake for high-quality photographs in low-light circumstances. The adjacent 8-megapixel camera offers a wide angle view of 135 degrees which is greater than that of the human eye. With this lens, you can include 70 percent more environmental information than smartphones with regular cameras from the same vantage point.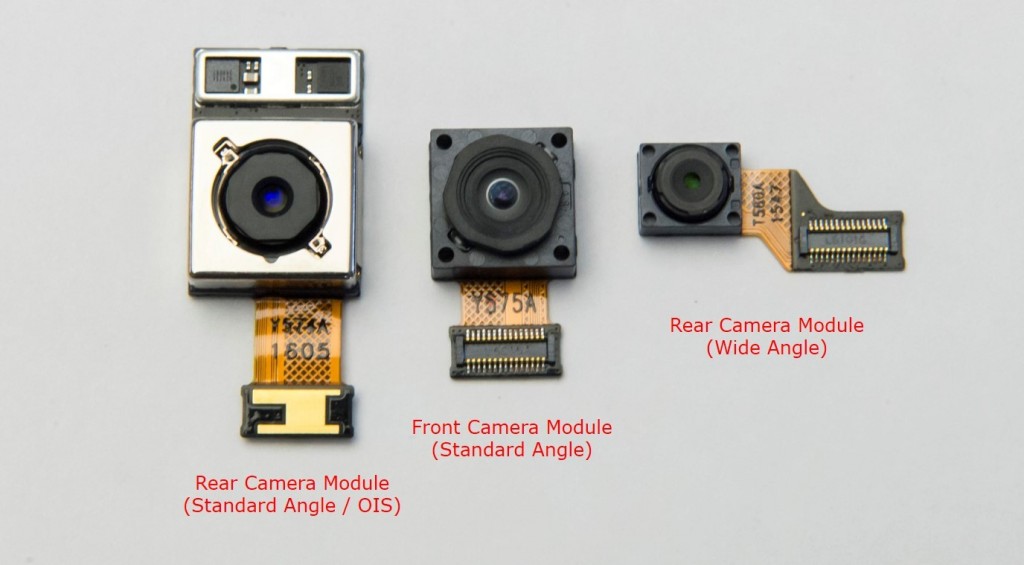 The Fingerprint Scan Sensor sits in the middle, immediately below the dual camera lenses, the optimal location for one's forefinger when using the smartphone.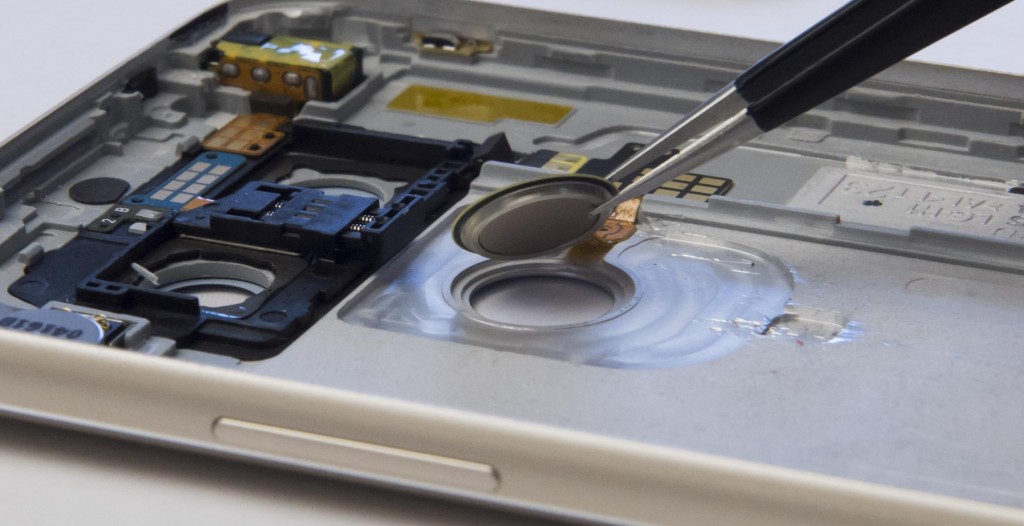 Separate the 3D Arc Glass from the frame and view it from the side. See the subtle break on the surface of the glass, the soft bezel curving at the top to give the LG G5 its distinctive and stylish appearance.

With its unique Modular Design, the LG G5 was recognized at MWC for representing the peak of innovation in smartphone design. Only time will tell how the smartphone evolves but based on early reactions, it seems safe to say that modularity will be with us for the long term.
# # #