July 29, 2016
LG BREAKS ANOTHER GUINNESS WORLD RECORDS™ TITLE THIS TIME WITH LIGHTBULBS
One way to demonstrate greatness is setting a Guinness World Records title. No one does this better than LG Electronics.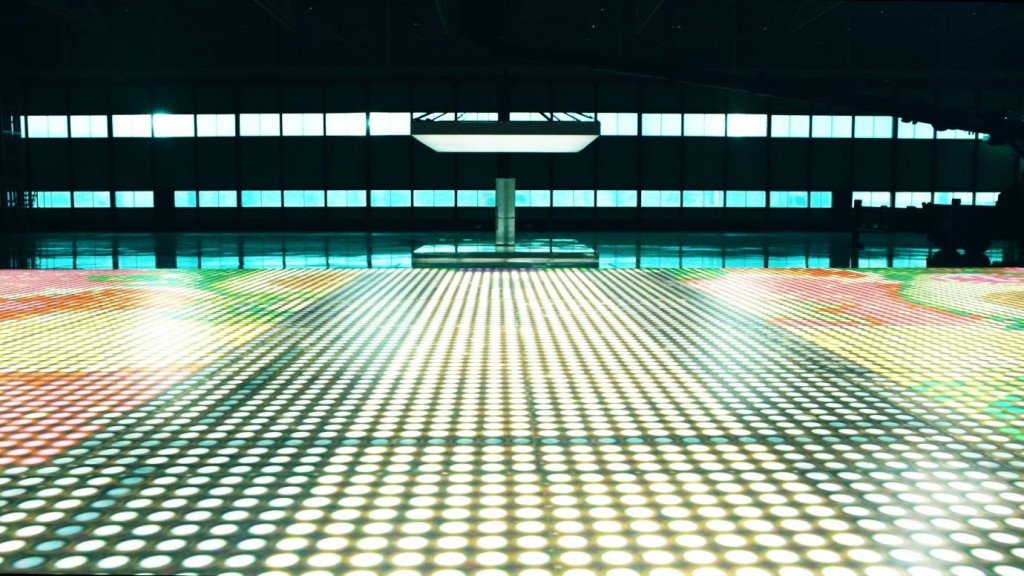 LG achieved another Guinness World Records title for largest image created using only lightbulbs to demonstrate the exceptional energy efficiency of its Centum System™ refrigerator.
A total of 18,072 individual fluorescent bulbs were used to create a 12 meter by 9.6 meter image of gargantuan proportions depicting an LG Centum System refrigerator. The finished work of art shattered the previous record of 11,022 bulbs, set in 2014.
Illuminating the image for one hour required 198.8kWh of electricity, equivalent to what an A+++ -20% energy efficiency-rated Centum System refrigerator can save in a year compared to an A+-rated model. This is approximately the same amount of electricity required to power a vacuum cleaner five and a half hours per day for one year or to run a hair dryer approximately 30 minutes every day for nearly 18 years. These figures are based on the minimum energy required for the LG GBB60 series to achieve A+ and A+++ -20% energy efficiency ratings (based on EU Regulation No. 1060/2010).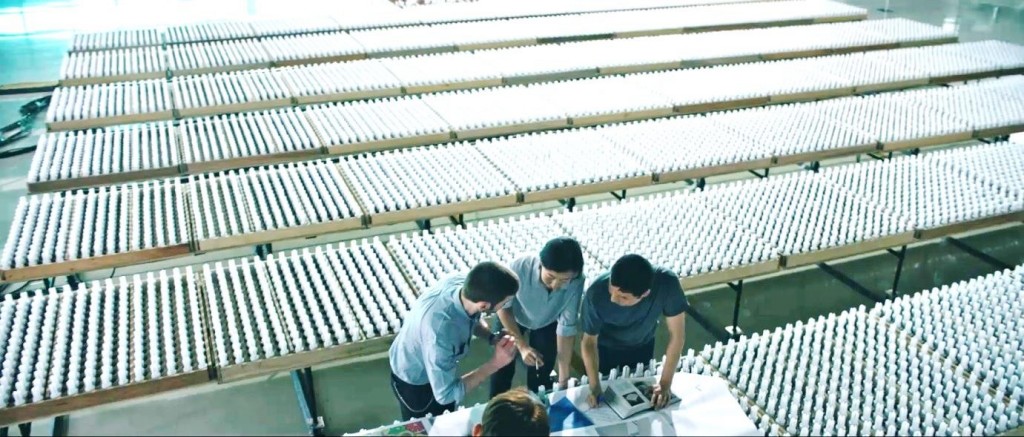 Teaming up with mosaic artist Serge Belo and media artist group Everyware, LG designed and built the image in a 48-hour process that involved adding color filters to each individual bulb.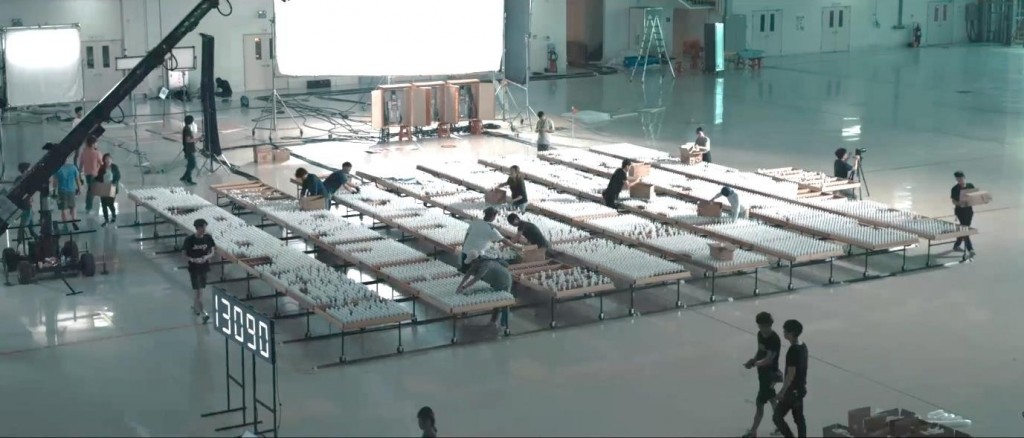 The lightbulb image marks the second Centum System-related Guinness World Records title set this year. In April, LG proved the stability of the washing machine by constructing the tallest house of ordinary playing cards on top of the washing machine while spinning at 1,000 RPM.