July 24, 2013
NEW LG CURVED OLED TV IS WORLD'S FIRST TO ACHIEVE THX DISPLAY CERTIFICATION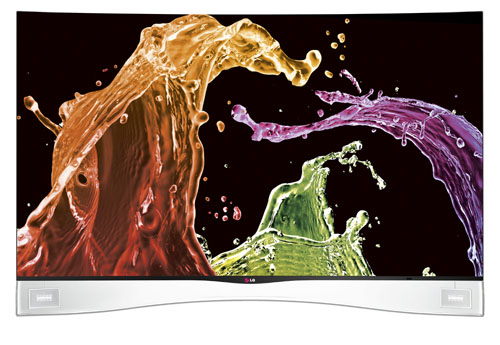 ENGLEWOOD CLIFFS, N.J., July 24, 2013 — LG Electronics USA and THX Ltd. today announced that revolutionary new LG CURVED OLED TV is the first OLED TV in the world to achieve THX® Display Certification.
The super-thin 55-inch class (54.6-inch diagonal) LG CURVED OLED TV went on sale to consumers in the United States today at a suggested price of USD 14,999. LG's new model 55EA9800 passed more than 600 THX laboratory tests to ensure it delivers the picture quality of a professional post production display.
"We're excited about the potential of OLED TV technology and we're thrilled that consumers are introduced to it through this THX Certified LG model," said Eric Gemmer, THX Senior Video Engineer. "The collaboration between LG and THX sets a very high standard for OLED picture quality."
According to LG, the new OLED TV's proprietary WRGB technology is designed to deliver vivid and realistic images. The unique WRGB four-color pixel system features a white sub-pixel that works in conjunction with conventional red, green and blue pixels to create the perfect color output. In addition, LG's exclusive Color Refiner is designed to deliver greater tonal enhancement, resulting in more vibrant and natural images.
# # #