August 1, 2013
LG INTRODUCES NEW BRAND IDENTITY FOR A MORE GLOBAL AUDIENCE
"It's All Possible" to be Company's Centerpiece of Communication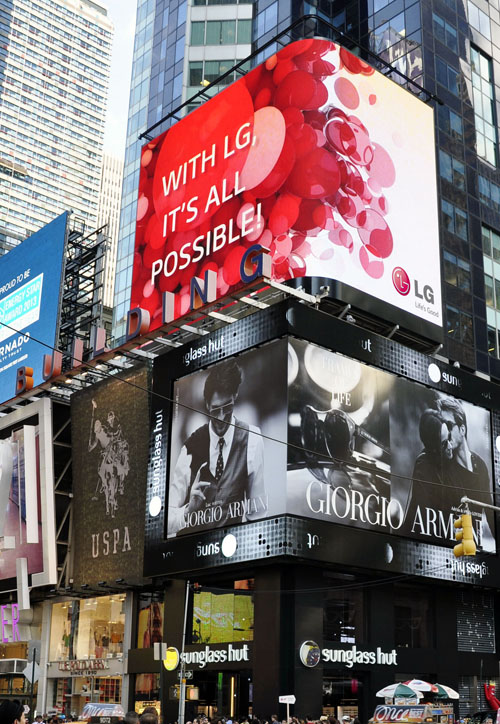 SEOUL, Aug. 1, 2013 — To highlight the company's dedication to delivering differentiated values and experiences, LG Electronics (LG) today unveils a new brand identity strategy revolving around the theme, "It's All Possible." The communications and branding strategy is also an acknowledgement of the many changes in technology and consumer behavior that have taken place in recent years. The new theme will convey LG's consumer focused goals to inspire, empower and make consumers smile.
Based on the company's management principles, the new brand identity and communications theme has been developed to consolidate LG's brand affinity — which has become increasingly important in today's highly competitive global marketplace. LG seeks to delight customers with its unique, consumer-centric products and draws its inspiration from actual consumers, listening to their needs and desires to create value-added solutions that enhance their everyday lives.
In addition to complementing LG's famous Life's Good identity, the communication theme will be positioned as a singular global voice to offer a consistent brand experience across all customer touch points including TV, print, outdoor and digital media. On August 1, the new theme will make its debut via a video displayed on LG's electronic billboard in New York's Times Square, and at its website www.LG.com. Thereafter, the global communications theme will become highly visible across all customer touch points including online and print advertising, in-store marketing and at new product launch events, such as the much anticipated LG G2 smartphone on August 7.
"Our new brand identity and communications campaign will encourage audiences to see LG as a force for positive change, not only a manufacturer," said Ki-wan Kim, executive vice president and global marketing officer of LG Electronics. "In order to create value-added solutions which bring greater convenience and enjoyment to everyday life, LG draws its inspiration from real consumers around the world. It's All Possible will serve to reinforce our strong reputation as a people-centric company that can make customers smile."
# # #