October 26, 2011
LG ANNOUNCES THIRD-QUARTER 2011 FINANCIAL RESULTS
All Business Units Report Improved Operating Income from 2010 Third Quarter
Although Losses in Mobile Communications and Affiliated Companies Took Toll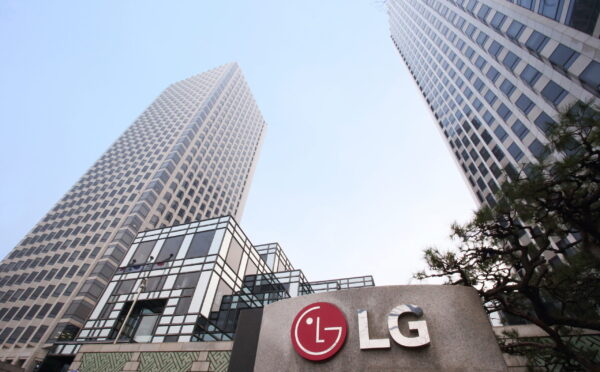 SEOUL, Oct. 26, 2011 -– LG Electronics Inc. (LG) today announced unaudited consolidated financial results based on IFRS (International Financial Reporting Standards) for the three-month period ending September 30, 2011. The sluggish global economy affected overall sales in the quarter, while losses on investments in affiliated companies led to a quarterly net loss. However, due to cost controls and efficiency improvements, operating income improved for all four companies compared with the same period last year.
Sales and Profit
LG posted consolidated third quarter 2011 revenues of KRW 12.9 trillion (USD 11.92 billion) a 4 percent decrease from the same period last year. The company reported an operating loss of KRW 32 billion (USD 29.57 million) versus a third-quarter 2010 operating loss of KRW 185 billion (USD 156.12 million). The KRW 414 billion (USD 382.62 million) net loss in the quarter was mainly due to a loss on investments in affiliated companies and net financial expense.
LG Home Entertainment Company shipped 6.8 million flat panel TVs from July to September, the most ever in the third quarter. Revenues decreased 7 percent from the previous year to KRW 5.37 trillion (USD 4.96 billion) as a result of weaker consumer sentiment in the global market. Operating profit improved 17 percent over the previous quarter to KRW 101 billion (USD 93.35 million) due to a stronger premium product mix of CINEMA 3D TVs and LED LCD TVs.
LG Mobile Communications Company sales decreased 8.5 percent year-on-year to KRW 2.76 trillion (USD 2.55 billion). The company posted an operating loss of KRW 139 billion (USD 128.47 million). LG plans to continuously focus on the smartphone business and increase sales of LTE (Long Term Evolution) handsets with the launch of the Optimus LTE to drive sales and profit improvements in the quarters ahead.
LG Home Appliance Company posted sales of KRW 2.7 trillion (USD 2.5 billion) in the third quarter, a 1 percent increase from the same period the year before, thanks to strong sales in emerging markets along with the growth of more energy-efficient and smarter products. Despite an increase in raw materials prices and appreciation of the Korean won, the company still managed to improve operating profit by 11 percent to KRW 70 billion (USD 64.7 million) from the same period the year before.
LG Air Conditioning and Energy Solution Company grew its third quarter revenues by 11 percent year-over-year due in large part to strong sales in Korea, the Middle East and Latin America. The company posted an operating profit of KRW 1 billion (USD 0.92 million) in a traditionally slow season for air conditioners. Although overall demand is expected to decline in the coming quarter, the company will continue to increase sales of commercial air conditioners, chillers and heaters with the introduction of more energy efficient products.
2011 4Q Business Direction and Prospects
LG Electronics expects to see modest growth in the coming months with competitive LTE smartphones, CINEMA 3D TVs and consumer-friendly, energy efficient appliances. The company will also focus on strengthening profitability through more aggressive cost control and better allocation of resources.
2011 3Q Exchange Rates Explained
LG Electronics unaudited earnings results are based on IFRS. Amounts in Korean won (KRW) are converted into US dollars (USD) at the average rate of the three month period in each corresponding quarter: KRW 1,082 per USD (2011 3Q) and KRW 1,185 per USD (2010 3Q).
Earnings Conference and Conference Call
LG Electronics will hold a Korean-language earnings news conference on October 26, 2011 at 17:00 Korea Standard Time at the Woori Investment and Securities Building (4F, Woori Art Hall, 23-4 Yeouido-dong, Yeongdeungpo-gu, Seoul, Korea). An English-language conference call will follow on October 27, 2011 at 10:00 Korea Standard Time (01:00 GMT/UTC). Participants are instructed to call +82 31 810 3069 and enter the passcode 9084#. The corresponding presentation file will be available for download at the LG Electronics website (www.lg.com/global/ir/reports/earningrelease.jsp) at 13:00 on October 26. Please visit http://pin.teletogether.com/eng/ and preregister with the passcode provided. For those unable to participate, an audio recording of the news conference will be available for a period of 30 days after the conclusion of the call. To access the recording, dial +82 31 931 3100 and enter the passcode 142630# when prompted.
# # #