January 26, 2011
LG ANNOUNCES 2010 FINANCIAL RESULTS
Quarterly Results Reflect Record-High Flat Panel TV Sales,
Consistent Home Appliance Growth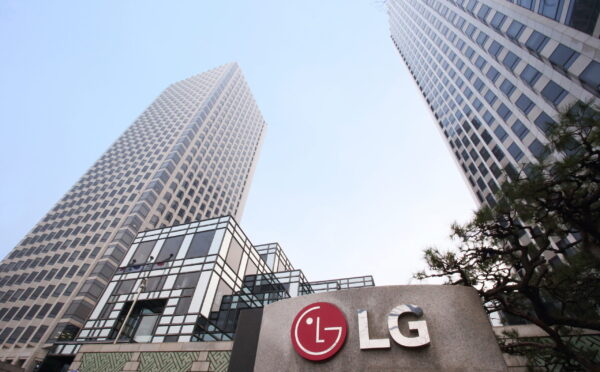 SEOUL, Jan. 26, 2011 — LG Electronics (LG) today announced full year 2010 revenues of KRW 55.8 trillion (USD 48.2 billion) with net profit of KRW 1.3 trillion (USD 1.1 billion). Operating profit for full year 2010 was KRW 176.4 billion (USD 152.5 million).
Unaudited results based on IFRS (International Financial Reporting Standards) for the three-month period ending December 31, 2010 reflected strong revenues in home entertainment and home appliances, driven by an increase in flat panel TV and handset shipments, which partially offset soft performance for mobile phones during the quarter.
LG posted consolidated fourth-quarter 2010 revenues of KRW 14.7 trillion (USD 13.0 billion) a 9.4 percent increase from the third quarter of 2010. LG recorded a KRW 256.4 billion (USD 226.3 million) net loss in the fourth quarter of 2010. Overall operating profit fell but losses at the company's mobile division also declined and a reduction in inventory resulted in improved cash flow.
LG Home Entertainment Company sales increased 15.8 percent in KRW quarter-overquarter with record-high quarterly flat panel TV sales due to strong seasonality and product leadership in developed markets. The company shipped 8.7 million flat panel TVs, reflecting a 33.0 percent increase from the same period the previous year. However, due to ASP decline as a result of intensified competition in the TV industry, earnings declined compared to the third quarter and posted an operating loss in this quarter. Annual sales reached KRW 22.1 trillion (USD 19.1 billion), jumping 12.5 percent from the previous year despite economic stagnation in developed markets.
LG Mobile Communications Company revenues increased 10.9 percent quarter-overquarter due to strong sales of smartphones such as Optimus One. A total of 30.6 million handsets were shipped in the quarter, reflecting an 8.0 percent increase over the previous quarter. In 2011, the company will focus on profitability by launching more premium smartphones and differentiated tablet PC products while regaining its cost competitiveness in feature phones
LG Home Appliance Company showed consistent strong performance with 13.7 percent growth year-over-year on sales of KRW 2.8 trillion (USD 2.5 billion) and an operating profit of KRW 78.0 billion (USD 68.8 million). Sales increased in the overseas markets due to strong holiday season sales in the North American market and continuous growth in the emerging markets. Total sales for the full year rose 11.9 percent over 2009 to KRW 10.7 trillion (USD 9.2 billion), generating solid operating margin. The company expects to maintain its market leadership in refrigerators and washing machines while expanding its linear compressor and water treatment businesses.
LG Air Conditioning Company sales increased 50.5 percent year-over-year to KRW 0.9 trillion (USD 0.8 billion) with significant growth in Middle East, Africa, Central and South America and stronger overseas commercial AC sales. Full year sales reached KRW 4.8 trillion (USD 4.2 billion), 12.2 percent higher than a year earlier. In 2010, the company will continue to place considerable resources toward its nascent solar cell and LED lighting businesses while strengthening its competitiveness for strategic air conditioning products.
LG Business Solutions Company sales increased 1.9 percent quarter-over-quarter to KRW 1.2 trillion (USD 1.1 billion) despite a decline in market demand and a lower average selling price (ASP). Annual sales posted KRW 4.8 trillion (USD 4.2 billion), rising 4.3 percent from the previous year.
2011 1Q Business Direction and Prospects
With strong leadership under the new senior management, the company will focus on strategic investment in product development and quality assurance for the long term. To prepare for future growth, the company will continue to invest in high potential businesses such as solar energy, commercial air conditioning and water treatment.
2010 4Q Exchange Rates Explained
Amounts in Korean Won (KRW) are translated into US Dollars (USD) at the average rate of the three month period in each corresponding quarter: KRW 1,133 per USD (2010 4Q) and KRW 1,169 per USD (2009 4Q). Average rate of the twelve-month period in 2010 was KRW 1,157 per USD and KRW 1,278 per USD in 2009. LG expects the exchange rate in 2011 to be KRW 1,100 per USD.
Earnings Conference and Conference Call
LG Electronics will hold a Korean-language earnings news conference on October 26, 2011 at 16:00 Korea Standard Time at the LG Twin Tower Auditorium (B1 East Tower, 20 Yeouido-dong, Yeongdeungpo-gu, Seoul, Korea). An English-language conference call will follow on October 27, 2011 at 10:00 Korea Standard Time (02:00 GMT/UTC). Participants are asked to call +82 31 688 7001 and enter the passcode 50127. The corresponding presentation file will be available for download at the Investor Relations section of the LG Electronics website (http://www.lg.com/global/ir/reports/earningrelease.jsp) at approximately 13:00 Korea Standard Time on October 26. Please visit http://pin.teletogether.com/eng/ and pre-register with the passcode provided. For those unable to participate, an audio recording of the news conference will be available for a period of 30 days after the conclusion of the call. To access the recording, dial +82 2 6677 3358 and enter the passcode 026304 at the prompt.
# # #