June 7, 2023
Promoting Busan's Bid to Host World Expo 2030 With Artistic Appeal of Opera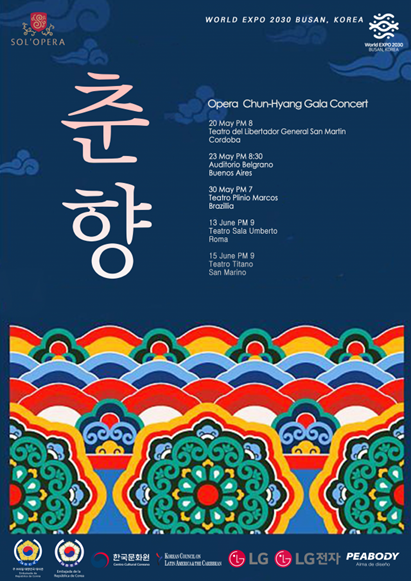 LG is a staunch supporter of the arts and of the South Korean city of Busan's bid to host the World Expo in 2030. Recently, the company gave a boost to both causes when it sponsored Sol'Opera – a private Korean opera company – and its Opera Chun-Hyang Gala Concert at Brazil's Teatro Plínio Marcos on May 30. Based in Busan, Sol'Opera is currently touring South America and Europe, taking its memorable production to five prestigious opera houses to promote Korean culture and Busan's quest to host the first World Expo of the next decade.

For LG, the sponsorship represented a wonderful chance to help showcase a most charming and elegant example of Korea's rich artistic tradition to an overseas audience. It also presented the company with the perfect opportunity to ask VIP guests at the gala concert for their support for Busan 2030.
Greeting people as they entered Teatro Plínio Marcos was a large screen LG LED TV playing a promotional video for the 2030 Busan World Expo. The video highlighted the vibrancy, beauty and culture of the South Korean port city, and featured the message "LG supports Busan's Bid for World Expo 2030 (A LG apoia a candidatura de Busan para a World EXPO 2030)".
After the stunning opera had concluded, Jung Kyu-hwang, region representative of LG Central and South America, and other LG executives, addressed the 200 guests in attendance, thanking them for coming to the performance and asking for their support for Busan's bid to host the World Expo. Among the guests were members of the Brazilian congress and eminent figures from across the Brazilian business world and high society.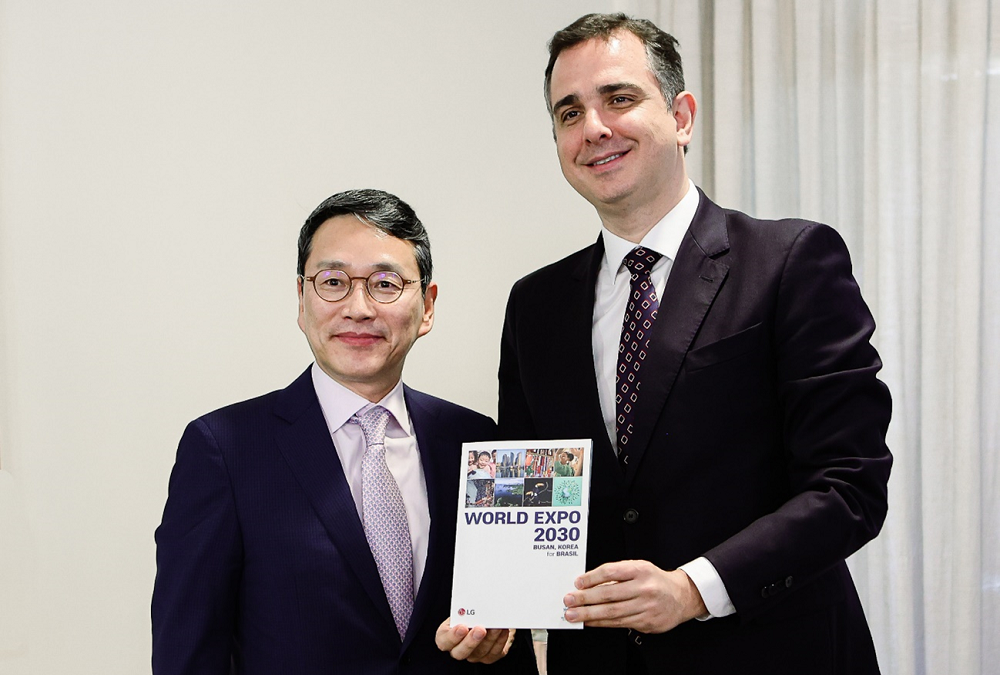 Earlier this March, LG CEO William Cho visited several Central and South American countries, including Brazil and Chile, as a special envoy for the Ministry of Foreign Affairs of the Republic of Korea. During his visit to Brazil, the CEO met with local congressmen, including Senator Rodrigo Pacheco, at the Korean Embassy, where he shared the unique characteristics of Busan – his hometown – and communicated the significance that hosting the World Expo would have for South Korea and its people.
Since last year, the company has been very active in showing its strong support for Busan's bid, even setting up a Busan 2030 task force overseen by the CEO himself. Leveraging its vast global network, LG is passionately promoting 'World Expo 2030 in Busan' all over the world, from Korea, Europe and Africa to Central, North and South America.
# # #