June 30, 2023
LG's Reinvention of Personalized Entertainment Powered by AI
At the beginning of 2023, LG unveiled its vision statement for a new era of TVs – "Sync to You, Open to All" – which signifies the company's unwavering dedication to tailoring the user experience to unique preferences and lifestyles.
Aspiring to revolutionize the consumer landscape, LG is paving the way for truly exceptional customer experiences with a diverse array of personalized products and services which offer value to users regardless of their age, gender and location.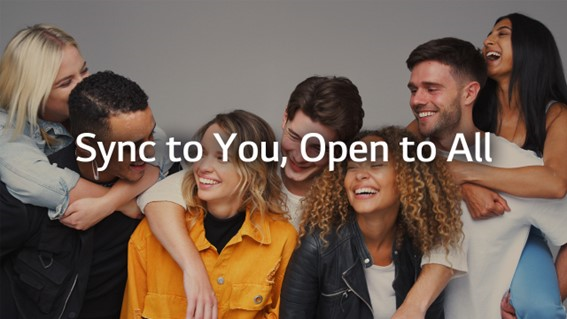 In its latest attempt to create personalized home entertainment experiences, LG has brought a special feature to its 2023 smart TVs which lets users discover and apply their ideal picture settings. The winner of LG's fourth company-wide customer value innovation contest, the AI-powered "Personalized Picture Wizard" goes beyond offering several picture presets to ensure images always look precisely how the user wants them to look.
To use the new Personalized Picture Wizard feature, all users need to do is select a few options that best reflect their ideal picture settings and preferences from a set of images, whether that be with warmer or cooler color tones or with sharper versus more softened images. The feature then offers a specialized preset based on these selections.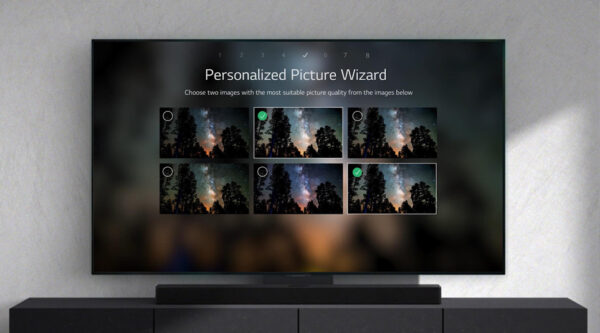 The goal is to make picture customization easier and more accessible to non-TV experts for all consumers. "Calibrating the TV is a daunting task for most users. First, they must navigate through several settings to get to the picture presets, and even then the complicated technical terminology and fear of ruining a new TV puts them off," explained Ki Dong-jun, professional at the LG HE Company's HE Product Planning Division. "In fact, we found that 90 percent of our consumers stick to the TV's default settings, Standard and Eco Mode."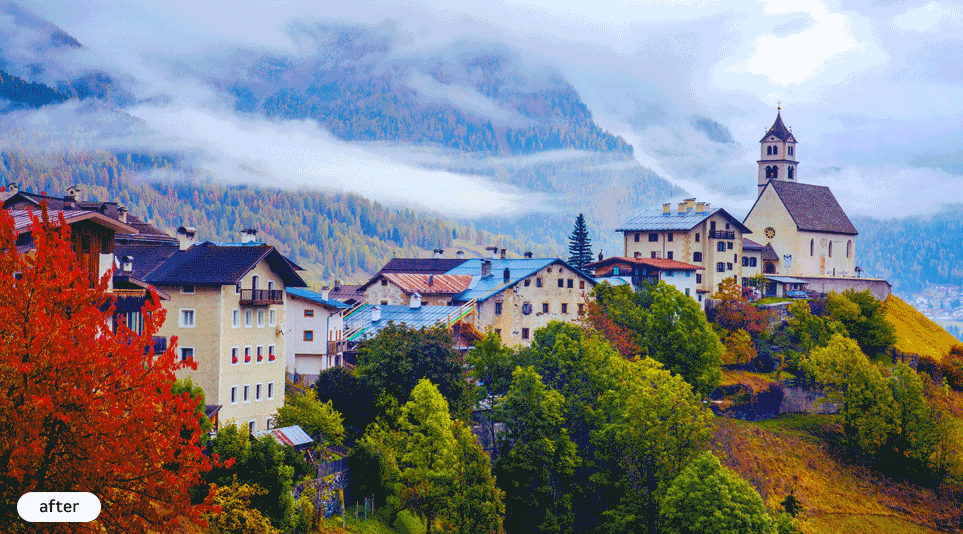 A comparison of two images before and after applying the Personalized Picture Wizard
While this feature makes tailor-made entertainment experiences simpler, the cutting-edge technology behind it is far more complex. "Picture presets are grounded on six basic elements," said Nam Yeon-oh, research professional at the LG HE Company's HE R&D Lab. "Subtle variations of these elements combined remarkably create more than 85 million preset possibilities. The Picture Wizard's AI technology then picks out an option based on the user's selections, as well as providing descriptions of their picture preferences with easy-to-understand key words such as bright, warm and clear."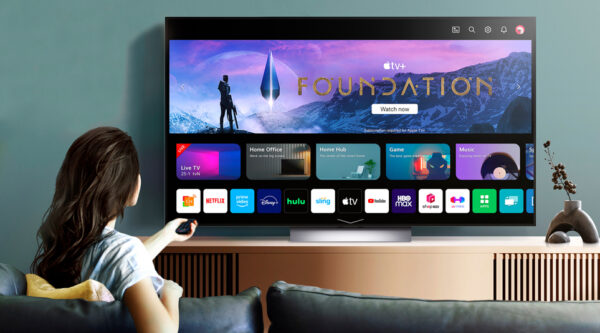 First introduced at this year's CES, the Personalized Picture Wizard has already received warm praise from consumers. In a user survey, 75 percent of people said the customized setting precisely reflects their picture quality preferences, and 90 percent found this feature intuitive and easy-to-use. An added convenience to being highly usable, the feature even allows users to further tweak and modify their customized picture settings to their liking.
LG's innovation for customized home entertainment does not stop here. Besides providing personalized content recommendations based on the user's voice search inquiries and keywords, LG's smart TVs will soon come with a feature that lets every family member save their unique picture preset to their individual accounts.
To learn more about the LG Home Entertainment Company's efforts to deliver unparalleled viewing and listening experiences for each and every user, stay tuned to the LG Newsroom.
# # #