April 18, 2023
LG OLED: A Stunning Work of Art for Your Living Space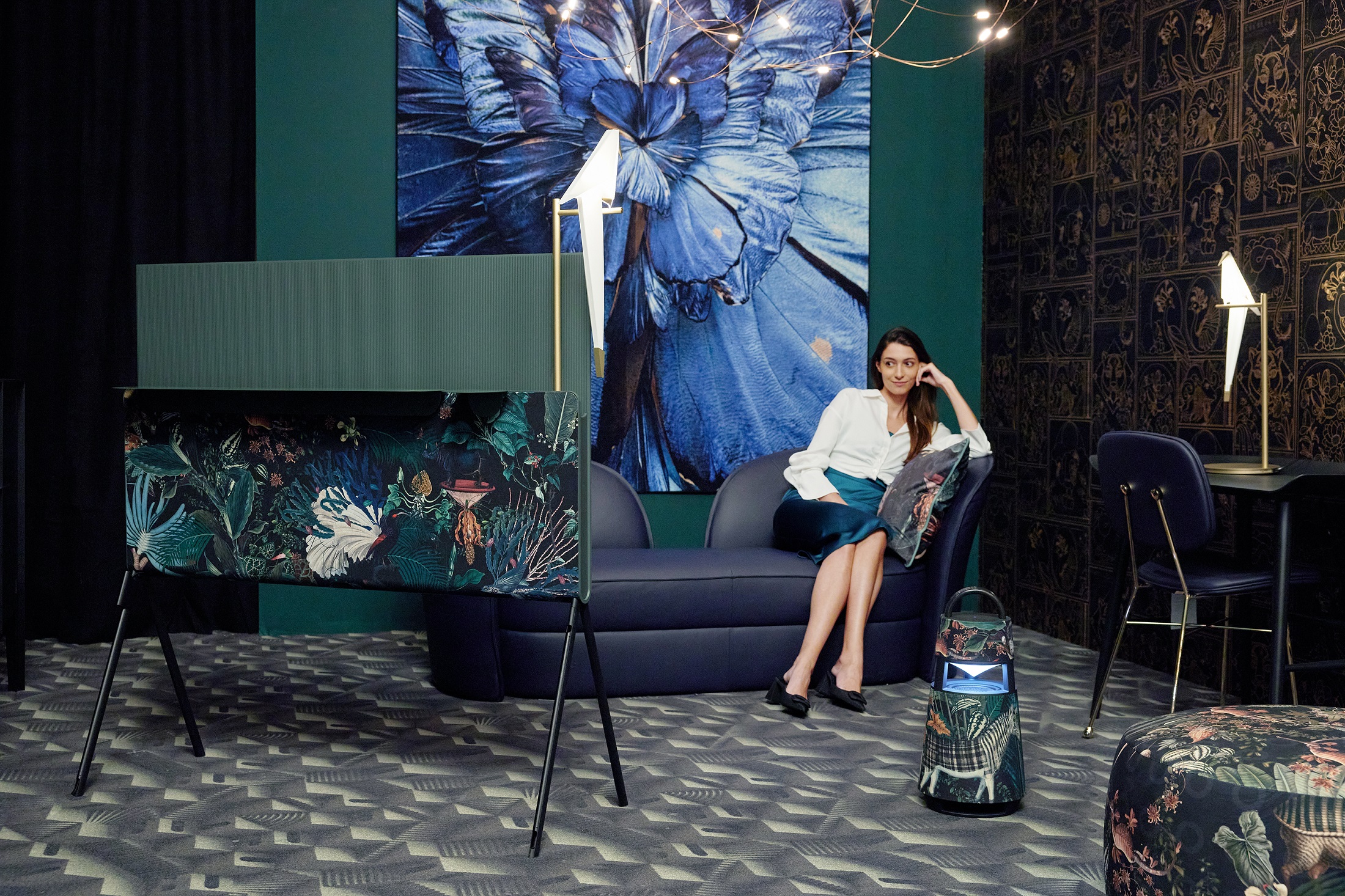 Developed based on a decade of OLED innovation and demonstrating a firm commitment to understanding and meeting consumers' needs, LG's Lifestyle Screens present new value and user experiences. Lifestyle Screens are more than just TVs – with their subtle, ultra-modern designs, they are stunning works of art that add a touch of refinement to any living space.
Many consumers nowadays look for products that can fit seamlessly with their lifestyles and match perfectly with their individual preferences and tastes. Where TVs are concerned, this means the ability to provide personalized user experiences with access to a broad range of entertainment services and lifestyle content. It also means delivering differentiated designs and features that elevate convenience and augment the aesthetic of one's space.
At Milan Design Week 2023, within the elegant confines of Salone dei Tessuti, LG is showcasing exclusive artistic creations of LG OLED Objet Collection TVs – Posé and Easel – and the moveable StanbyME, along with the LG XBOOM 360 portable speaker, infused with Moooi's eclectic, playful aesthetic elements adorned with decorative prints.
The arresting innovations are artfully displayed in sophisticated lifestyle scenes where they are complemented by the gorgeous interior objects, furniture pieces and patterns of premium Dutch lifestyle brand, Moooi, which collaborated with LG for the exclusive exhibit.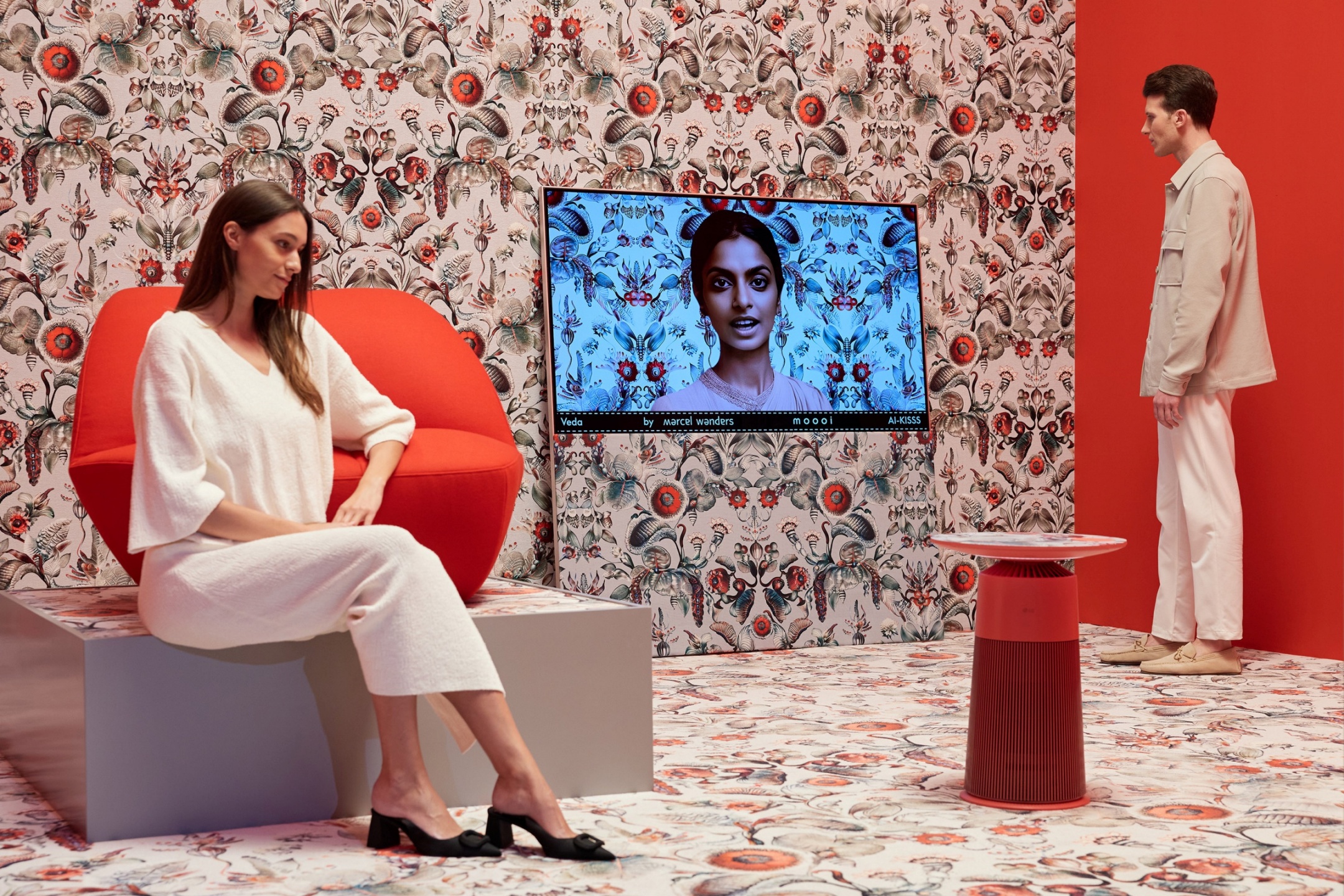 LG's Lifestyle Screens are the stylish, inspiring integration of technology and design. Beautiful creations in their own right, the TVs blend in effortlessly with Moooi's luxury offerings to suggest a sumptuous vision of ultra-convenient, ultra-chic modern living. The exhibition also includes a special treat that further blurs the line between 'screen' and 'artwork.' In honor of Milan Design Week and in celebration of LG and Moooi's creative collaboration, select LG Lifestyle Screen models will be adorned with playful decorative designs by Moooi.
Debuting at Salone dei Tessuti during last year's Milan Design Week, the LG OLED Objet Collection Posé (model LX1) has reaffirmed LG's reputation as a pioneer in the field of lifestyle-focused innovations. This year, the company expands the availability of Posé to more regions, giving more consumers the opportunity to see for themselves what makes Lifestyle Screen products so special.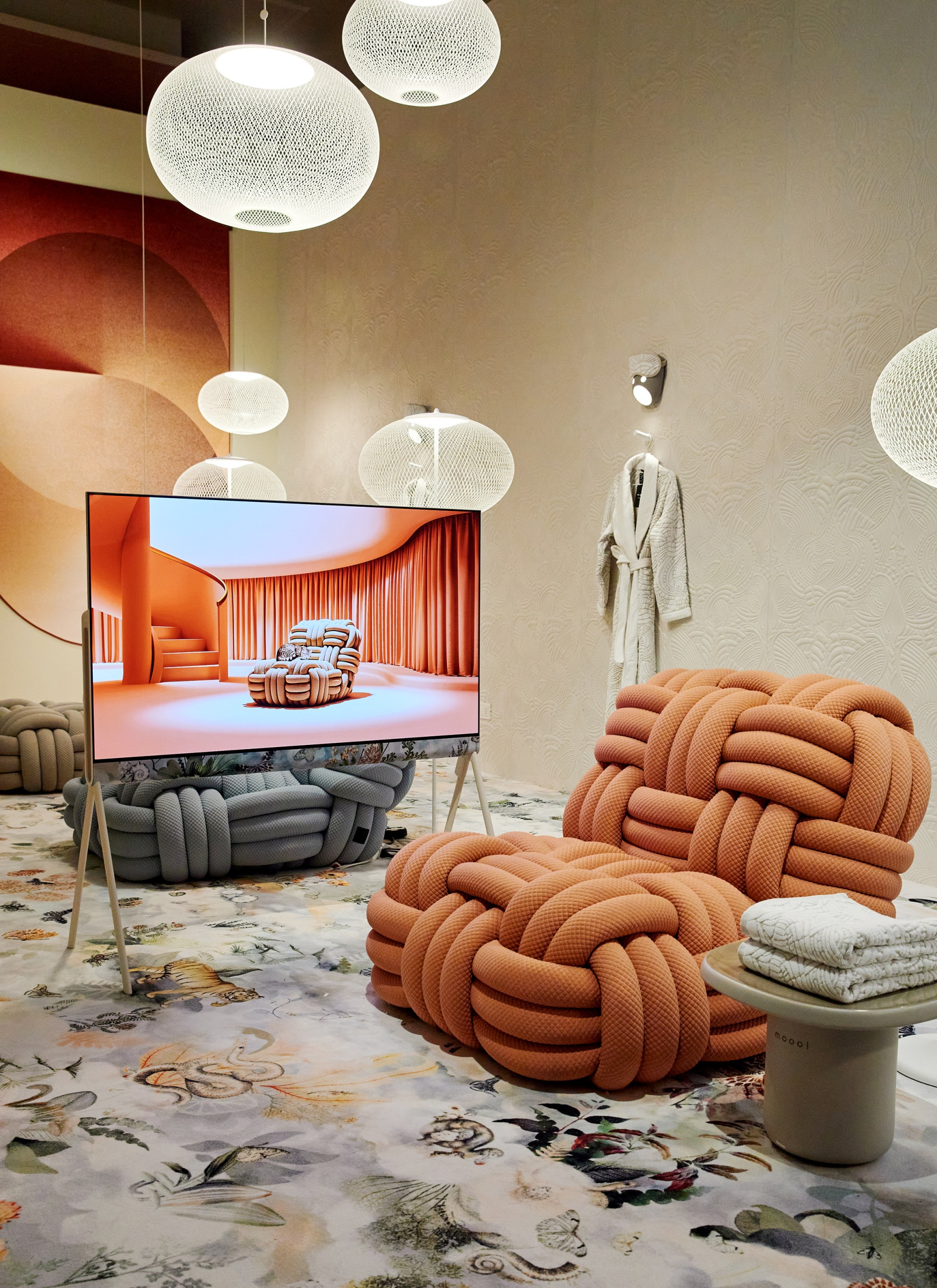 Backed by 10 years of OLED innovation, LG's distinctive Lifestyle Screens deliver unique user experiences and lifestyle value. Solidifying the company's status as a global lifestyle innovator and leader in the continuing evolution of the household TV, LG Lifestyle Screen products have been recognized with prestigious design accolades, including the iF Design Award and Red Dot Award.
# # #