April 18, 2023
LG Electronics Has Unique Role in White House Roundtable
At this month's White House Executive Roundtable on Heat Pump Manufacturing and Deployment, LG Electronics North America CEO Thomas Yoon informed senior U.S. government officials about LG's heat pump leadership, as well as LG's smart home platforms and digital marketing capabilities – differentiating the company from other manufacturers in attendance.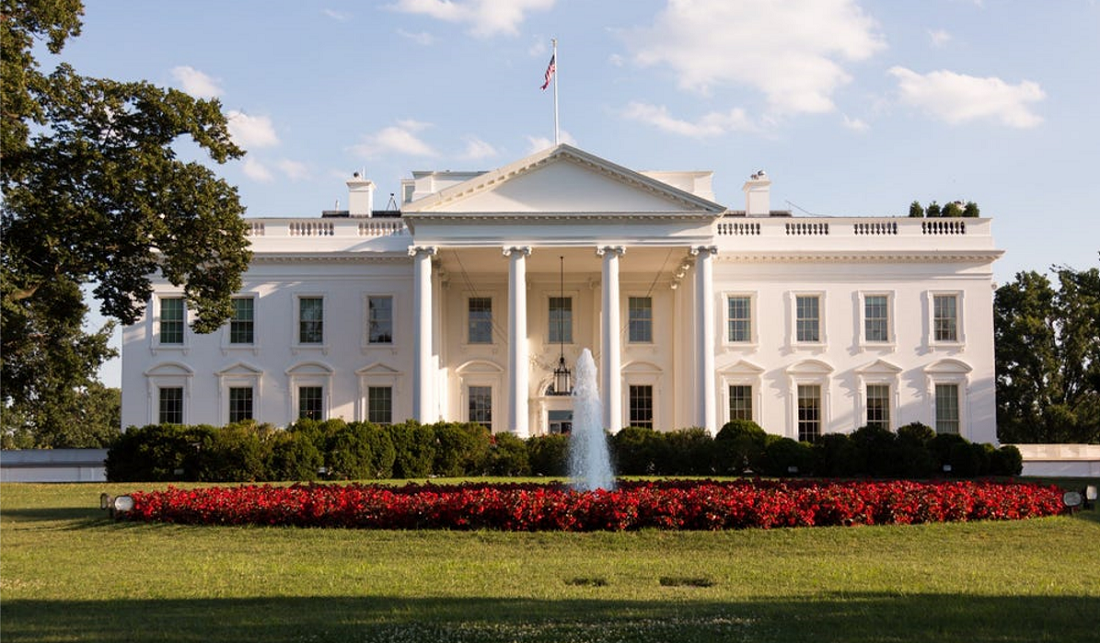 Recognizing their climate, economic and consumer benefits, LG has been expanding heat pumps beyond HVAC systems; LG now also offers heat-pump water heaters and heat-pump clothes dryers. With these products, along with electric ranges, induction cooktops and energy storage systems, LG is leading the way in electrification, a major part the decarbonization movement under way in the United States.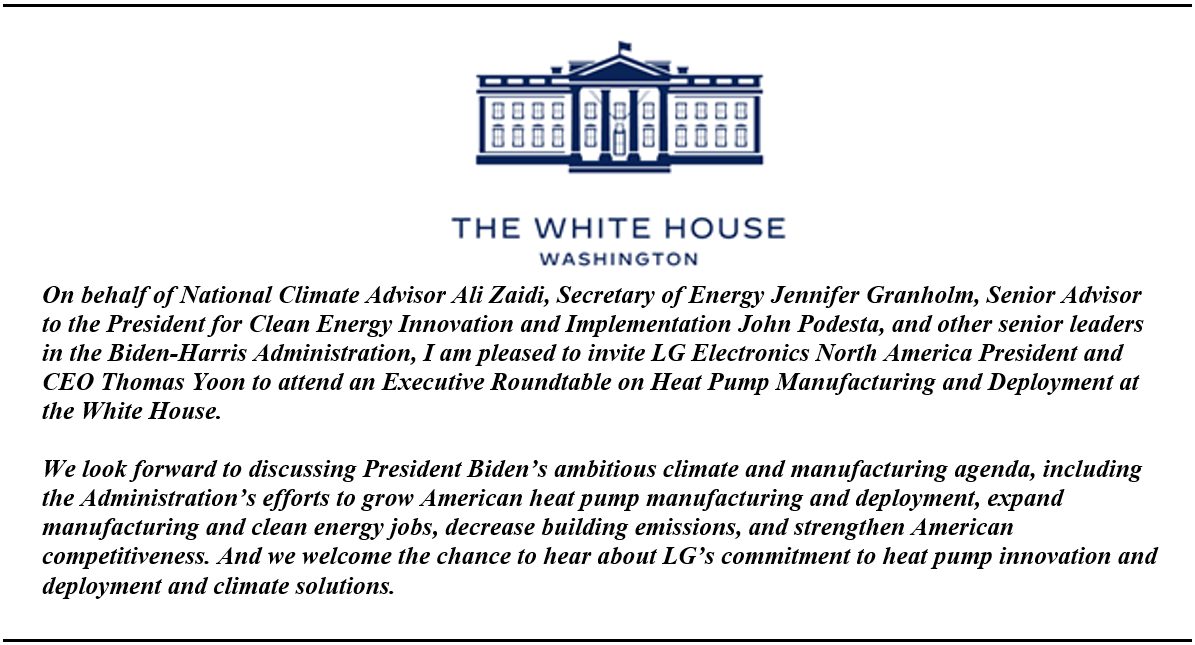 In the 90-minute dialogue with Administration officials, Mr. Yoon was joined by executives from other manufacturers (primarily U.S. HVAC and water heater companies), distributors, and labor leaders to discuss how to expand the American heat pump manufacturing industry, drive widespread deployment and build a pipeline of skilled workers to meet the growing demand for heat pumps around the country.
"These super-efficient heating, cooling and hot water systems – also known as heat pumps – lower energy costs for American families, building owners, consumers, and companies, and will reduce greenhouse gas emissions," the White House said in a statement, adding that heat pumps can "create good manufacturing and construction jobs, strengthen American competitiveness, and improve building performance with energy efficiency."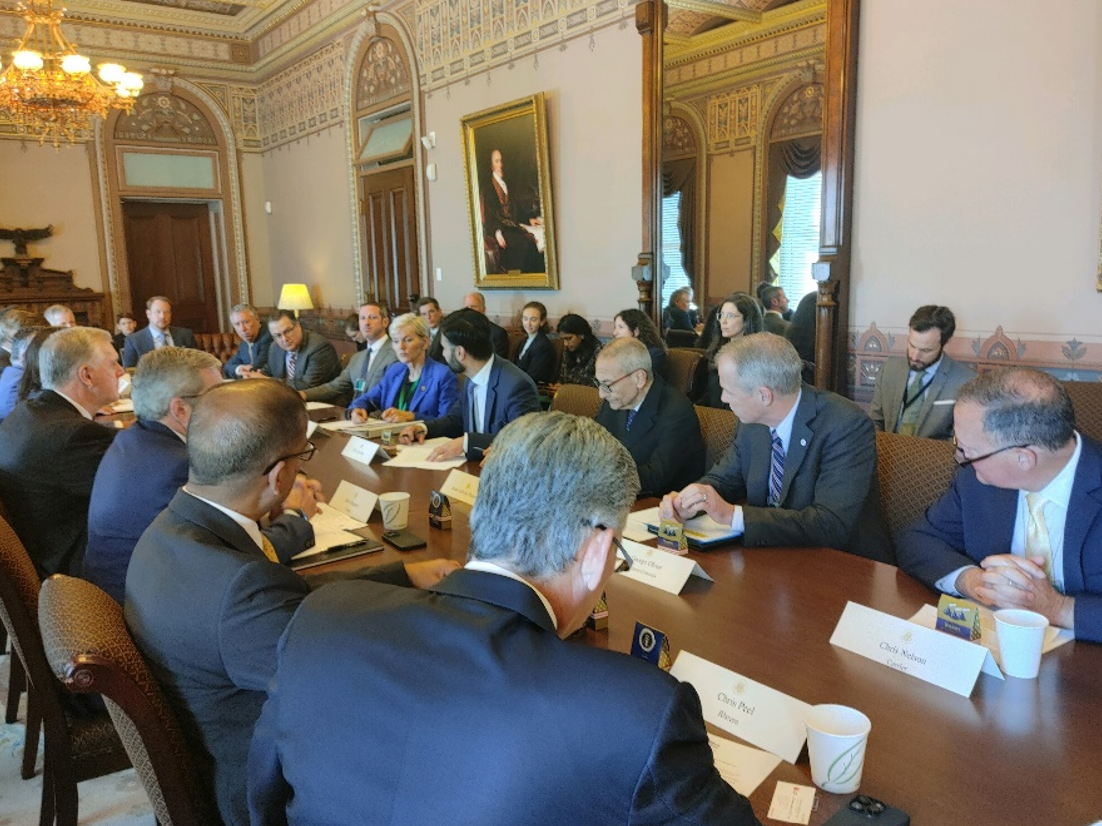 LG made news at the event when Mr. Yoon disclosed the company's intention to manufacture 100-percent electric, heat-pump-based HVAC products in the U.S. for the first time. "Government incentives, at the federal, state and local levels, will encourage and expand domestic manufacturing," said Mr. Yoon. "As we briefed the Department of Energy last month, LG is finalizing plans to establish a new manufacturing base in the United States for HVAC products that are key elements of heat-pump based home comfort solutions."
Following the event, the WhiteHouse.com Briefing Room put LG's announcement in context: "Buildings are the foundation of where we live, work and learn, yet they collectively represent almost 40 percent of U.S. greenhouse gas emissions. Deploying heat pumps in millions of American homes and buildings, alongside energy efficiency improvements and clean energy deployment, will help tackle the climate crisis, boost our energy security and independence, lower energy costs for American consumers, create good paying jobs for American workers, all while improving health in our communities."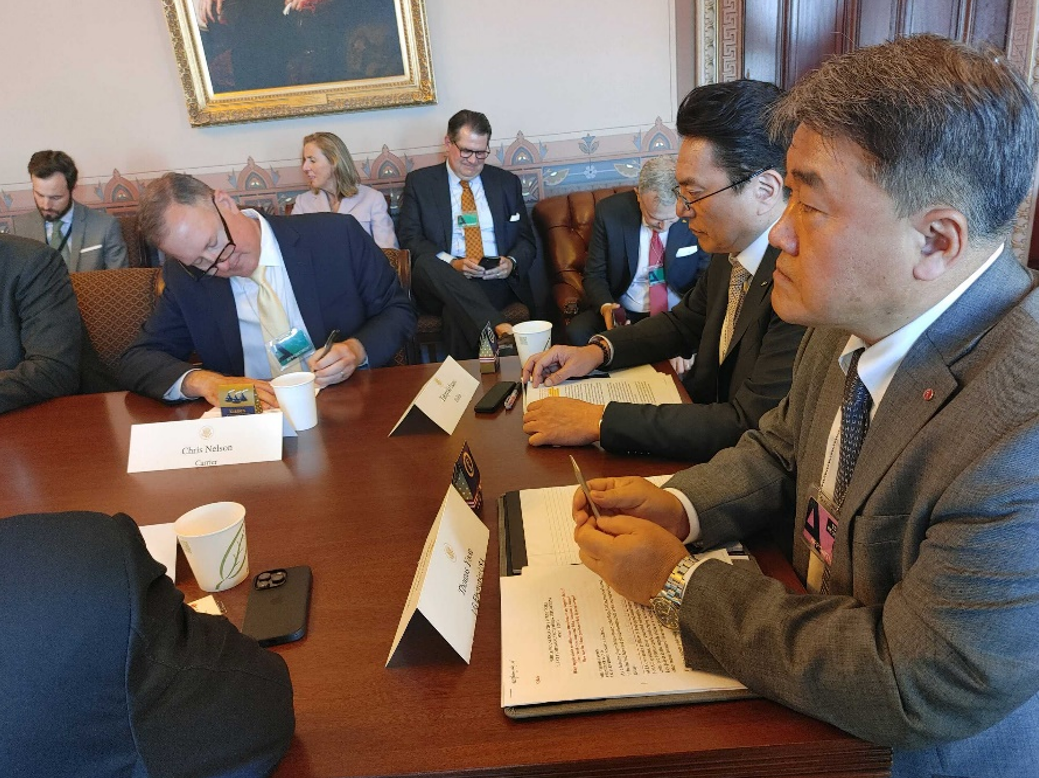 LG applauded the U.S. government's major investments in driving demand through tax incentives and rebates but cited the lack of awareness and familiarity about the benefits of heat pump technology as a major barrier to market adoption. For contractors, Mr. Yoon said LG is planning to leverage its training academies across the country to educate and train technicians.
Getting consumers to embrace heat pumps also is a big marketing challenge. "This is where trusted brands with deep, data-driven consumer insights like LG can play a major role," Mr. Yoon explained. "LG seeks to help consumers embrace the entire home energy ecosystem – electrification, battery storage, Energy Star certified appliances and, of course, heat-pump-enabled comfort systems."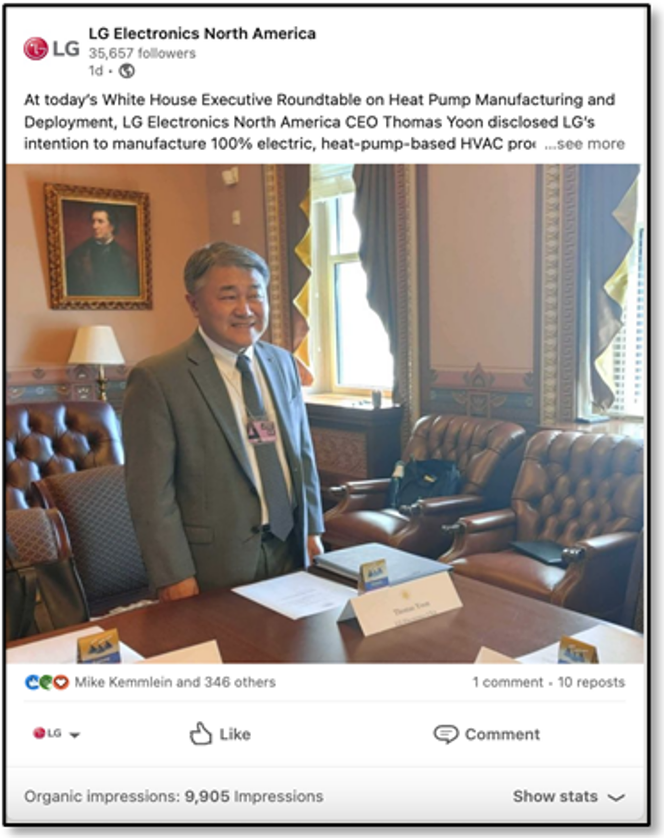 Mr. Yoon explained LG's vision to Energy Secretary Jennifer Granholm and other government officials: "LG sees heat-pump products as integral parts of the green, smart home ecosystem, complementing connected appliances and, most importantly, integration of energy storage and energy management with advanced software and platforms."
"The market transformation enabled by heat pump technologies will be accelerated by delivering on the long-awaited promise of the smart home, coupled with today's emphasis on a zero-carbon lifestyle," he concluded.
Globally, LG aims to have cut greenhouse gas (GHG) emissions from product manufacturing by 50 percent (compared to 2017 levels), and GHG emissions from the use of seven key products by 20 percent per unit sold by 2030 from a 2020 base year. Furthermore, the company plans to offer accessibility features for all of its product lines by 2025 and provide a voice instruction manual and sign language video manual for every LG product by 2030.
# # #
Contributed by LG USA