March 8, 2023
Innovation at Its Finest: LG's 2023 TVs Complement Daily Life for Everyone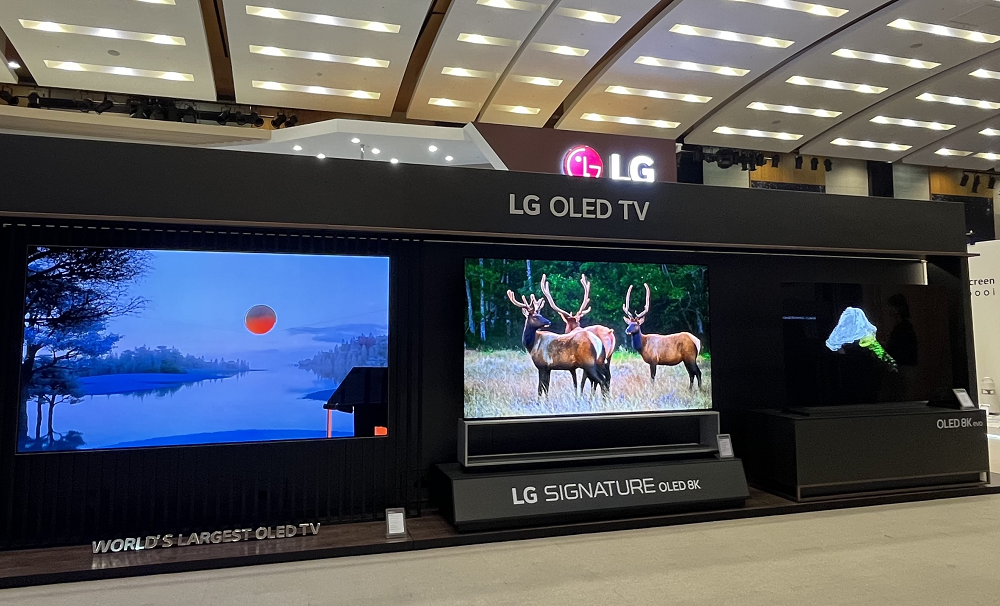 With its market leadership strengthening significantly over the last decade, LG continues to offer constantly evolving, exclusive values through LG OLED TVs ushering in a new era for the television as well as LG QNED TVs rejuvenating the LCD space. Aligning with its Sync to You, Open to All vision, LG's newest TV additions are akin to home hubs designed to enrich everyday life through cutting-edge technologies.
LG's 2023 TV lineup, which will be available in Korea and global markets starting this month, highlights a decade of OLED technology advancements with premium self-lit picture quality, cutting-edge image processing for brighter, crisper images and an enhanced webOS platform equipped with more smart features and services.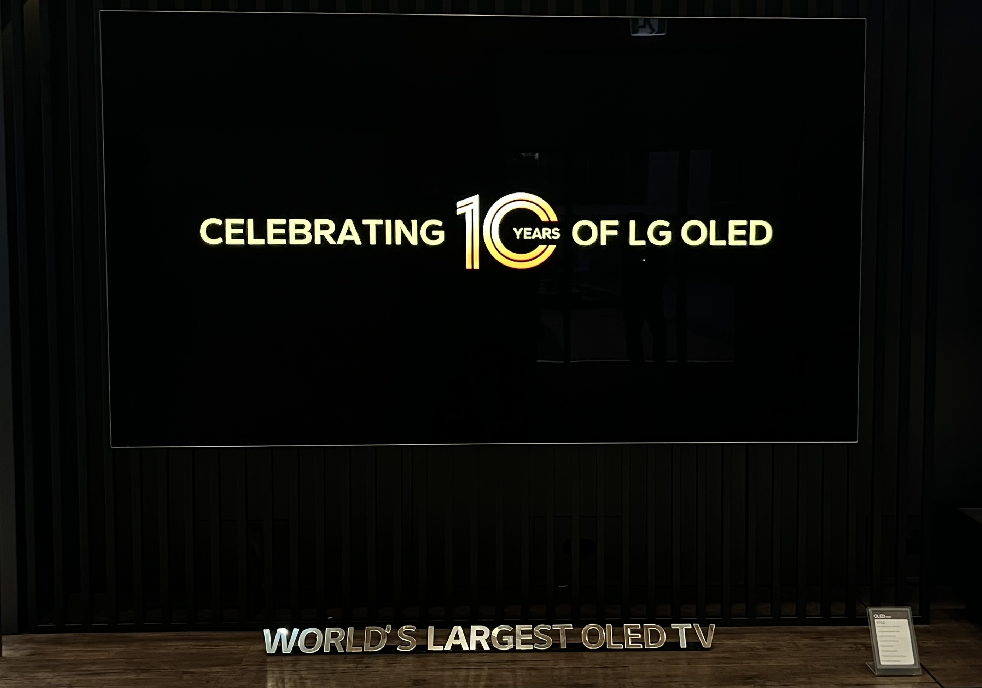 With an award-winning reputation for exceptional picture quality, contrast, inky blacks and wide viewing angles, LG OLED TVs have outdone themselves yet again by offering flawless performance as well as the widest selection of resolutions (4K, 8K, etc.), form factors (rollable OLED, bendable OLED), designs and sizes (42 to 97 inches1), giving users the freedom to choose the perfect screen for their unique needs, preferences and homes.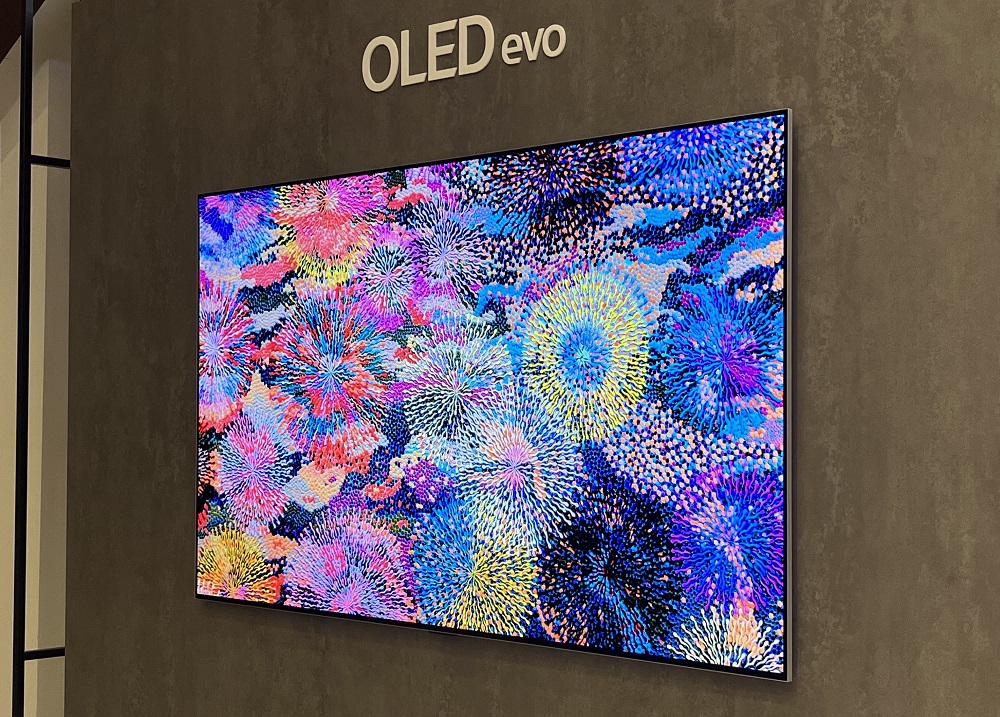 A significant upgrade coming to this year's OLED evo G3 series is LG's Brightness Booster Max technology, which incorporates brand-new light control architecture and light-boosting algorithms to increase brightness by up to 70 percent2. Brightness is mapped and controlled on a pixel-by-pixel basis, resulting in sharper, more realistic images. The OLED evo G3 series also applies Super Anti Reflective technology3 to reduce visual distractions such as light glares and reflections, and even introduces the world's largest OLED TV (97 inches) for next-level immersion on a grand scale.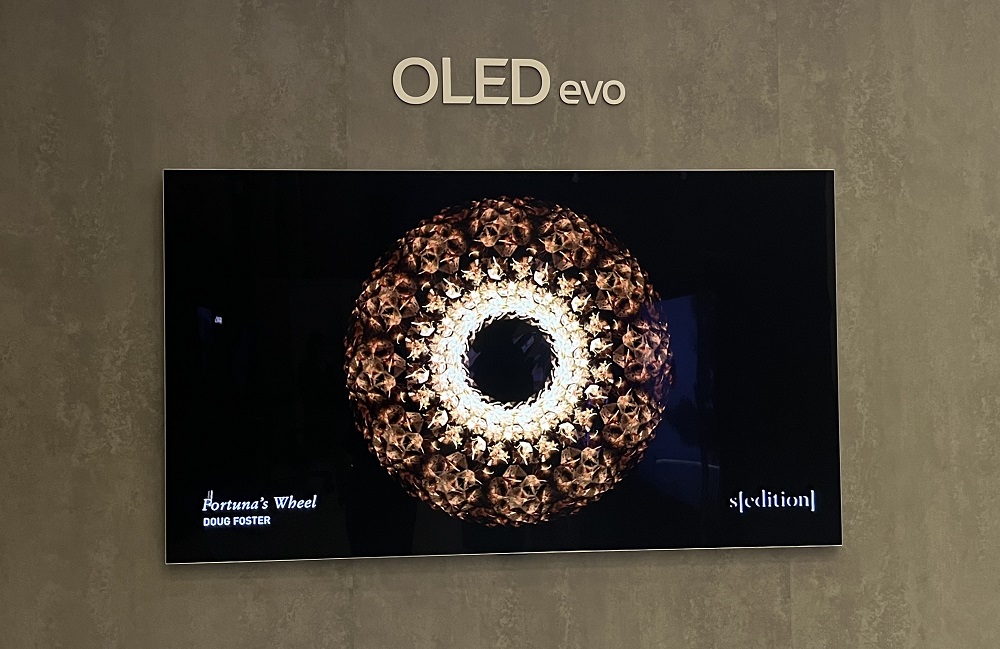 The new α9 AI Processor Gen6 of 2023 OLED evo series leverages sophisticated AI-assisted Deep Learning technology to deliver top-notch picture and sound quality through AI Picture Pro, which improves upscaling so that content can be experienced exactly how the creators intended. On top of this, OLED Dynamic Tone Mapping Pro reveals hidden details to bring greater depth to every frame and AI Sound Pro fills the room with virtual 9.1.2 surround sound from the TV's built-in speakers to place viewers into the scene. Furthermore, LG's latest TVs and soundbars4 work seamlessly together and create three-dimensional sound, courtesy of WOW Orchestra.
Inspired to invent unique lifestyle experiences through its Life's Good philosophy and Sync to You, Open to All vision, LG is revolutionizing the TV's role at home by syncing viewers' experiences with their unique tastes and lifestyles through new features, designs and much more.
Featuring the latest webOS, this year's models introduce the All-New Home, a redesigned user interface (UI) offering a wealth of customization options and convenience. New Quick Cards – convenient categories such as Home Office, Gaming, Music and Sports – present users with the best way to access their most-viewed content and services.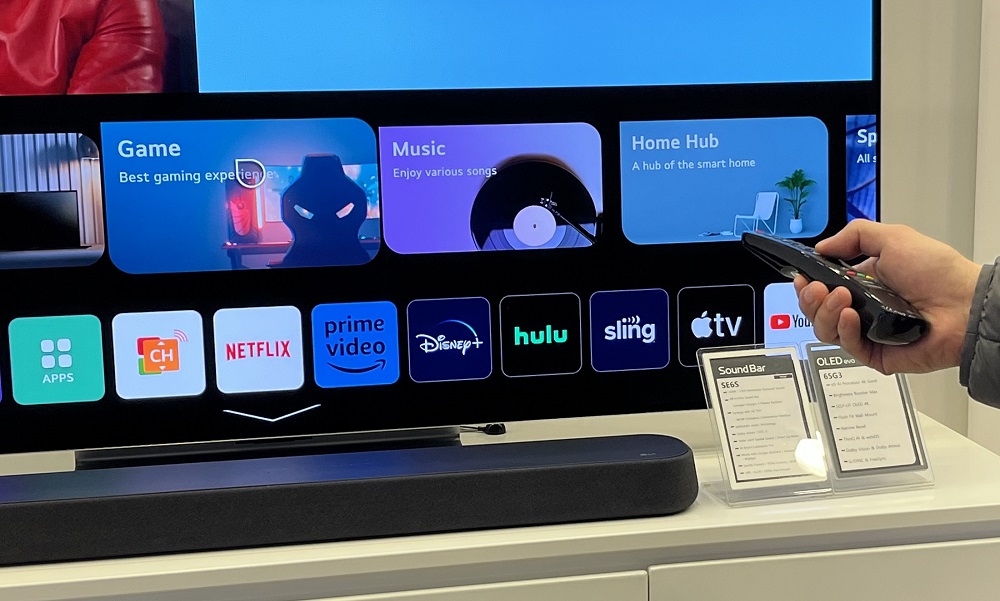 Designed for all, the new webOS makes it easy for anyone using the TV to enjoy personalized recommendations, which are determined based on viewing history and viewing habits. AI Concierge not only curates content based on past usage and searches, but also suggests trending titles and useful settings and features – from Family Care and Eye Comfort to Multi-View mode.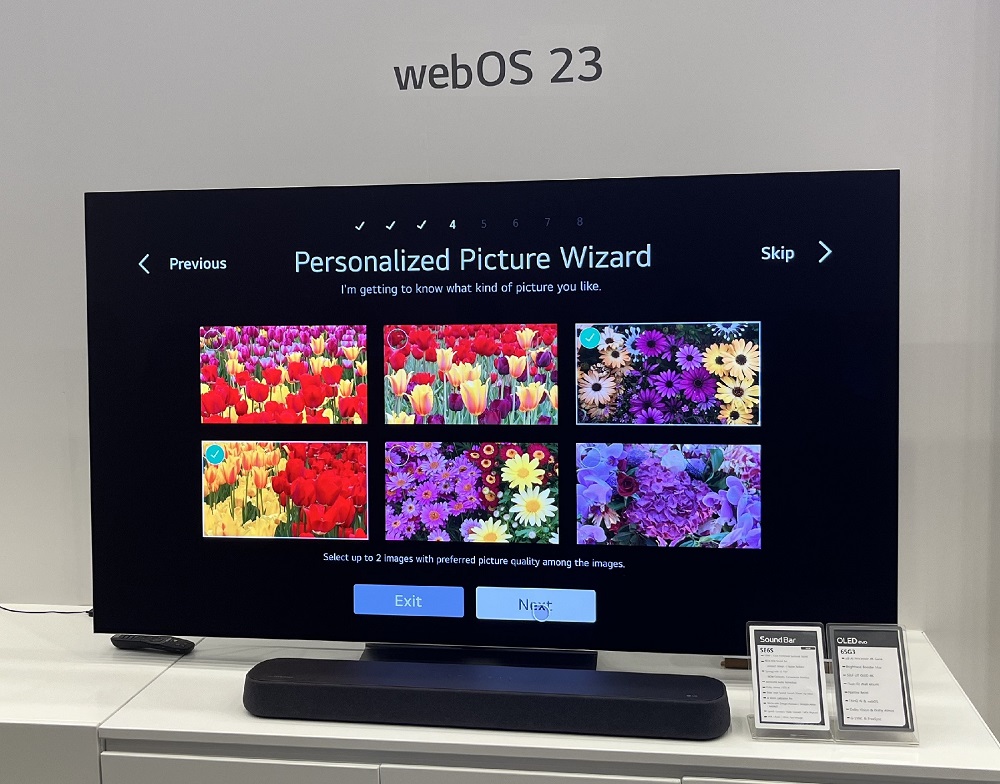 To create the most seamless cross-device experience, LG's latest TVs are compatible with the new smart home standard, Matter, giving users the ability to control and monitor various smart home devices from a growing list of global manufacturers on their TV.
Also being added to LG's 2023 TV lineup are new QNED TVs leveraging Quantum Dot NanoCell Color technology to produce rich, accurate and lifelike colors that complete the unforgettable viewing experience. Equipped with QNED Million Grey Scale Block Dimming technology,5 the latest QNED Mini LED TVs come the closest to the contrast and black levels of OLED. What's more, LG's 2023 Mini LED TVs not only boast 64-times-greater contrast than their predecessors to achieve one million dynamic gradations, but also designs that are slimmer and harmonize with LG's newest soundbars.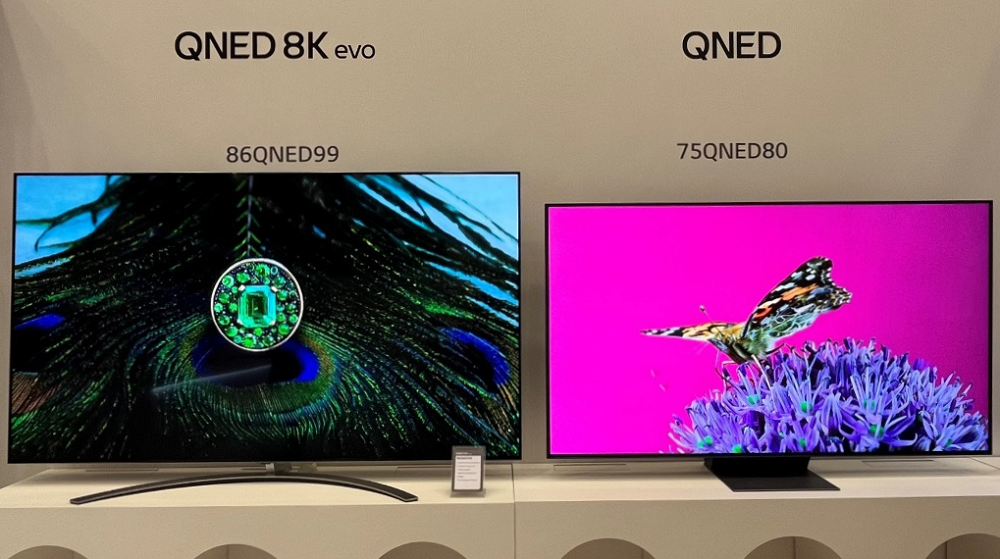 LG's latest QNED Mini LED TVs are branded as 'QNED evo' TVs only in Korea
LG has implemented various features to help people of all abilities use its products, like voice descriptions when navigating menus, on-screen content and search results. Should the TV switch to standby mode, the user will receive voice notifications detailing the screen's status and recommended actions. Also, by long-pressing LG Magic Remote's mute button, users can find the Learn TV Remote feature which teaches them how to use the smart remote's handy features. Finally, the Sign Language Zoom feature lets hearing-impaired users enlarge the sign language interpreter on screen.
LG is also championing environmental sustainability by reducing its plastic usage during TV production, and by ramping up its use of recycled plastics and materials featuring single-color printing.
To learn more about LG's 2023 TVs, visit LG.com.
# # #
1 Availability of each series and size option varies by country.
2 Applies to 55/65/77-inch G3 models and is a measurement of full screen whites.
3 Applies to 77/88-inch Z3 models and 55/65/77-inch G3 models.
4 Feature will be added via software update.
5 Applies to QNED85 model.