March 24, 2023
A Water-Wise Home With LG: How Innovations Can Save and Protect Water
Water is fundamental to our very existence – as central to our health as it is to the health of our planet and every other living thing on it. As such, the contamination of our oceans and water supply by microplastics, chemicals and other pollutants is a serious problem that must be confronted. So too is the need for individuals and society as a whole to change their water usage habits. Rising global awareness of these matters has led to increased demand for innovative solutions that can save and protect water, both at home and in nature.
Home is where people typically consume the most water, using it for all sorts of purposes – from showering to washing the dishes – every single day. According to the U.S. Environmental Protection Agency (EPA), the average American family consumes approximately 300 gallons of water at home per day, with the household washing machine accounting for a huge chunk of that. The average washer not only uses around 14 to 20 gallons of water per cycle,1 but also causes microplastics to separate from synthetic fabrics.
Washing dishes by hand is another major culprit when it comes to water use, consuming up to 27 gallons2 each time, which is far more than a dishwasher uses to clean a load. Handwashing dishes is not very economical where detergent is concerned either.
Between our appliances and activities at home, it is all too easy to end up using large amounts of water each and every day. With World Water Day (March 22) having just passed, now is a good time to consider the importance of water as well as think of some actions we can take at home to help save and protect it.
A company that has proven its commitment to sustainability time and again, LG provides a range of home appliances that can help people safeguard and conserve the life-giving resource that is water. Two excellent examples are the QuadWash™ dishwasher with TrueSteam™ and a 'microplastic care' course for LG ThinQ UP washers.
LG Dishwasher: Efficiently Clean Dishes While Conserving Water
In addition to relieving us of the burden of having to wash dishes by hand, dishwashers can help us save water at home.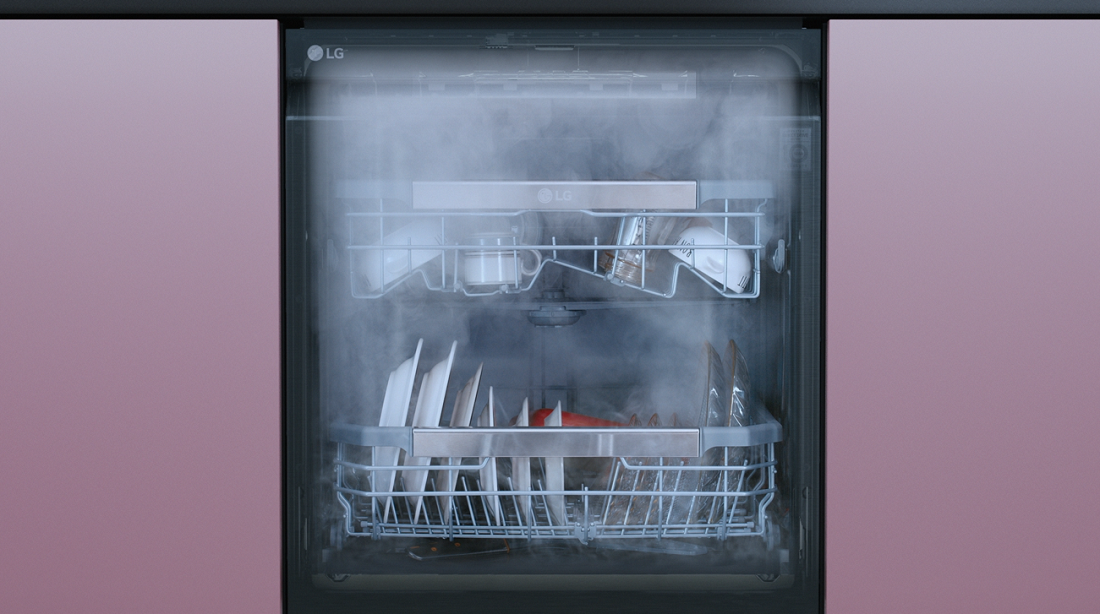 LG's QuadWash dishwasher is extremely efficient with water and extremely effective at getting dishes clean. Thanks to the company's exclusive TrueSteam technology, the dishwasher leaves plates, glasses and utensils sparkling clean and with fewer water spots.3 It also employs LG's QuadWash technology, which uses four Multi-Motion spray arms that rotate back and forth, to separate stains and oil from dishes.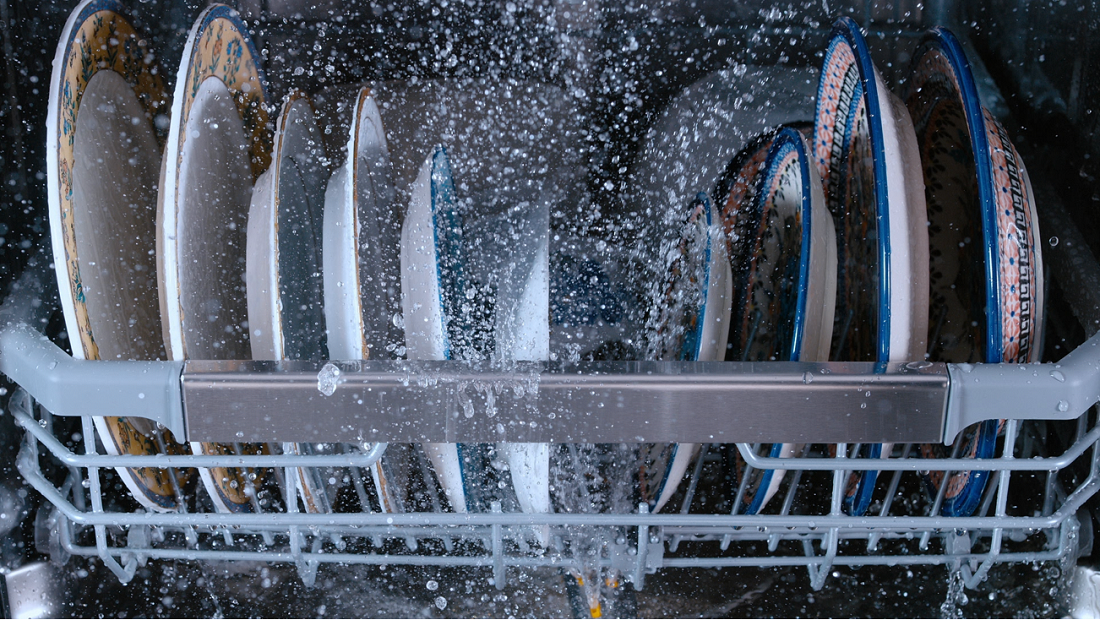 While minimizing water intake, LG's dishwasher maximizes user convenience with the EasyRack™ Plus system. Each rack can be quickly and easily adjusted to accommodate any kind of dishware. What's more, users can remotely monitor and control the sophisticated dishwasher via the LG ThinQ™ app.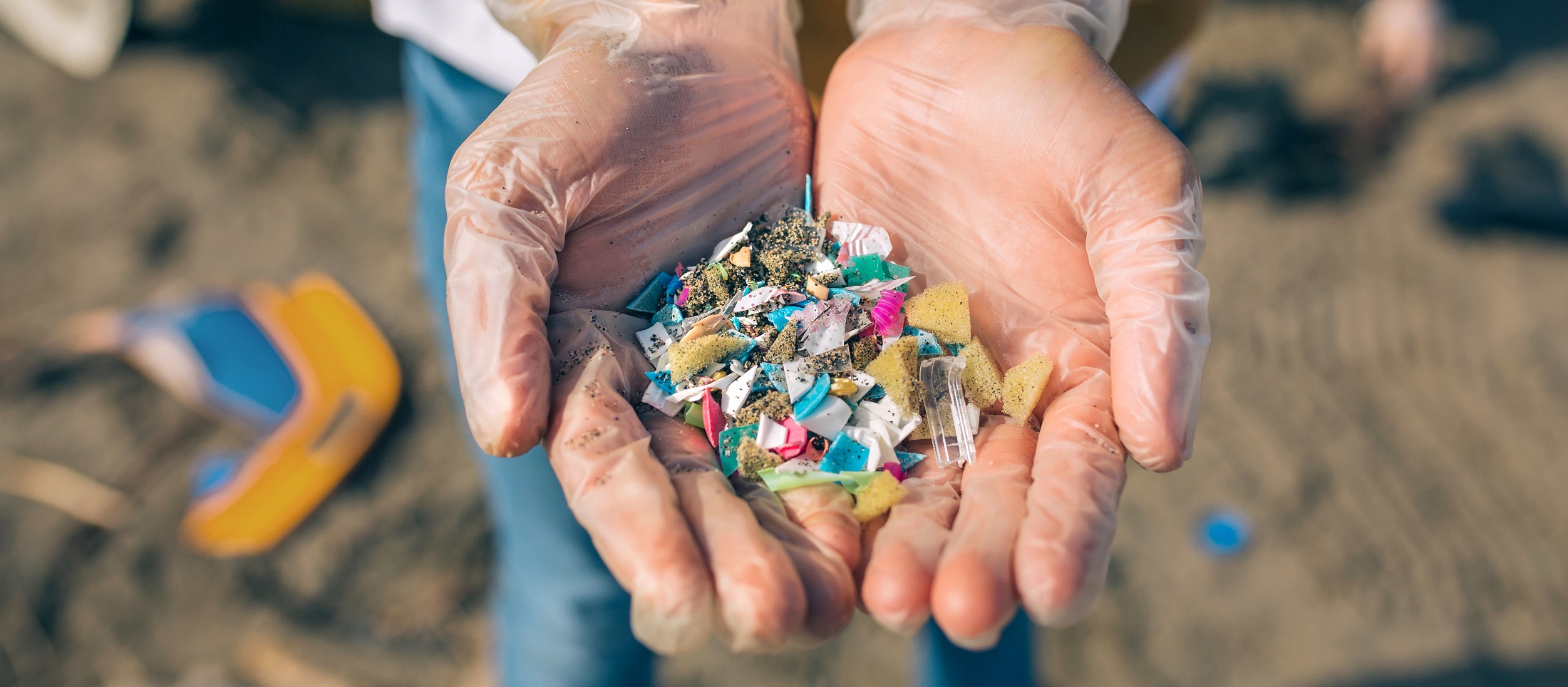 Generating Fewer Microplastics With the Microplastic Care Course
Our clothes need to be washed to keep them looking and smelling their best. However, each time we wash clothes made from synthetic fabrics, they shed minute microplastic fibers into the water. This water then leaves our washers and is discharged into the sea or treated and returned to the water supply. Almost 35 percent4 of the microplastics found in the world's oceans today, come from the washing of synthetic textiles. To help prevent the creation of microplastics from washing laundry at home, LG is introducing its advanced microplastic care course.5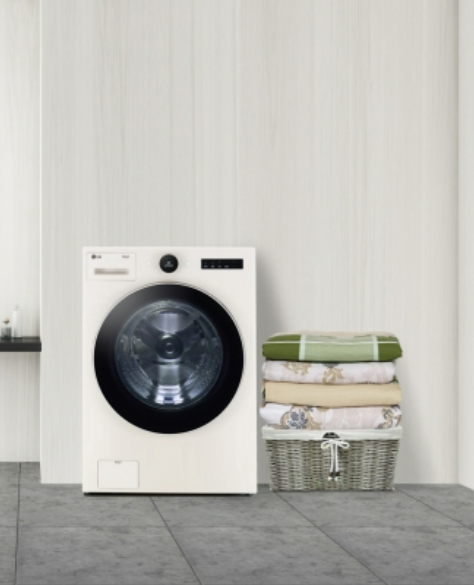 The microplastic care course uses LG's 6 Motion (Tumble, Swing, Rolling, Stepping, Scrubbing and Filtration) technology to decrease friction on fabrics, helping to prevent microplastics from forming and also minimizing energy usage.6 ThinQ UP washer users can download the new course from the ThinQ app Upgrade Center.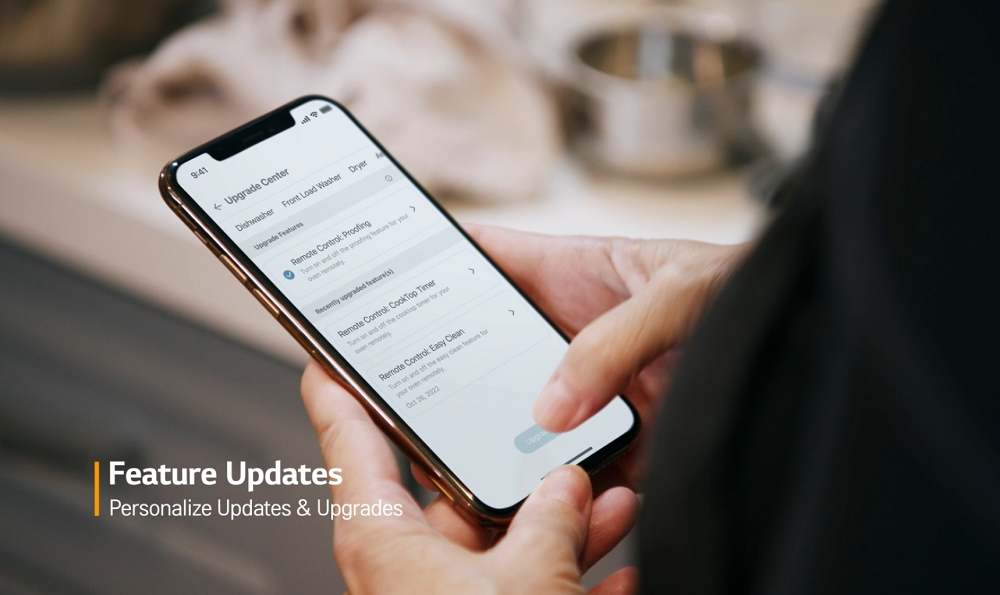 Water is the Earth's most precious natural resource, and for a better future for all, we must take action to save and protect it now. With its advanced dishwasher and innovative laundry features, LG is helping people do their part to conserve water and keep microplastics out of our oceans.
# # #
1 www.energystar.gov/products/clothes_washers
2 Washing dishes by hand can use up to 27 gallons of water per load. www.nrdc.org/stories/9-tricks-save-tons-water#:~:text=It%20may%20feel%20more%20virtuous,dish%20before%20you%20load%20it
3 Tested by LG internal lab according to LG internal test methods, cleaning a clear glass on Normal Cycle in LG non-Steam model (DFB415) and LG Steam model (DFB325).
4 According to the International Union for Conservation of Nature (IUCN), almost 35 percent of microplastics in the oceans come from laundry. portals.iucn.org/library/sites/library/files/documents/2017-002-En.pdf
5 Availability of the features may vary depending on product model or region.
6 Tested by Intertek. Washing 3kg load (comprising a training jacket made of 100 percent polyester) on microplastic care course. Microplastics of over 20㎛ (micrometers) generated during washing were reduced by 70 percent compared to washing the same load using standard washing course. Microplastic care course also reduces water temperature by 75 percent compared to the standard course, lowering energy consumption by 30 percent.