February 10, 2023
Stepping Into the Future at Asia's Innovative Tech Hub
Whether it's a secluded, picturesque mountain cabin or a trendy downtown coffee shop, it goes without saying that the most appealing and immersive environments inspire the most creative works. With that in mind, LG Thailand recently supplied Bangkok's new True Digital Park West, one of the largest providers of coworking spaces and services for tech companies in Southeast Asia, with its high-quality commercial displays and business solutions.
Boasting more than 230,000 square meters, startups, entrepreneurs, tech giants, investors and even government agencies coexist in the connected ecosystem of True Digital Park, offering differentiated experiences to users. Under the theme of Open Innovation, it serves as a hub of the tech innovation in Thailand.
True Digital Park is divided into East and West, the former opening in 2019 and the latter more recently in 2022. As part of this partnership, LG will transform a section of the West zone's newly opened co-working space into a lifestyle destination for tech and startup enthusiasts across the region, delivering incredibly immersive experiences through scalable designs and premium picture quality with LG LED signage to elevate the building's "One Roof, All Possibilities" concept.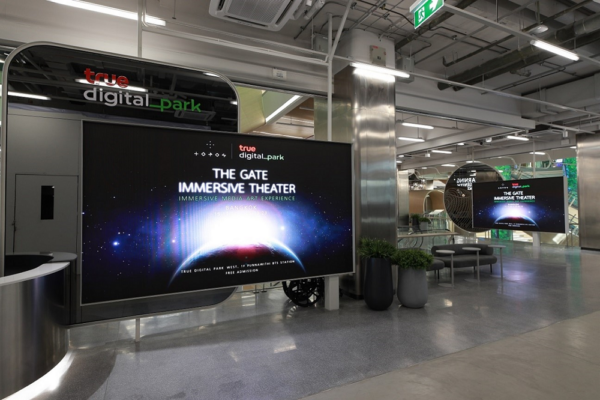 Specially curated to complete the ultimate immersive experience, LG's commercial displays come in all kinds of shapes and sizes, such as large, curved, ceiling and interactive floor screens, with a total of 50 digital signages spread across the space to give every visitor a glimpse into the future. With each display adept at elevating HD content via vivid colors and outstanding clarity, guests can now receive endless inspiration as they work thanks to the breathtaking nature of their surroundings.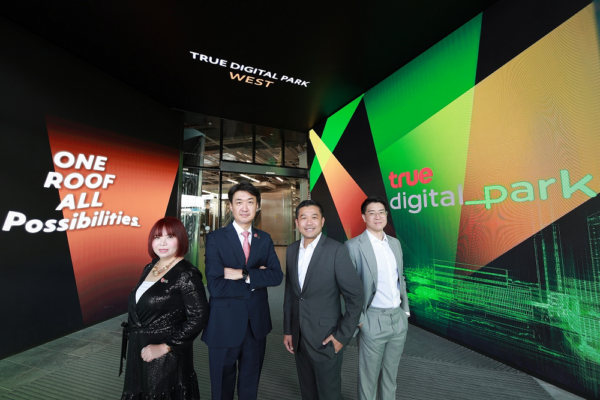 (From left to right) Jeerapa Kongswangwongsa, vice president of Business Solutions LG Electronics Indochina and head of Enterprise & IT at LG Electronics Thailand, Jung Sung-hun, managing director of LG Electronics Thailand, Thanasorn Jaidee, president of True Digital Park and Dr. Tarit Nimmanwudipong, general manager of True Digital Park
In addition to stimulating the minds of those working in this multi-purpose space through the power of its display technologies, the company is confident that LG SuperSign CMS, content management software optimized for LG webOS, will help unlock effortless content management throughout the building so that its valued partners can work more productively.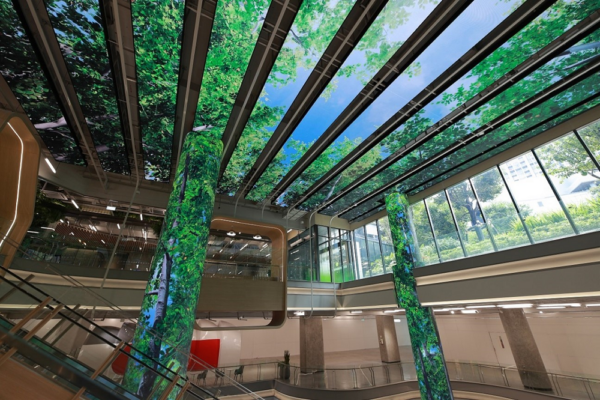 As a pioneer of LED signage solutions, LG and its leading technologies can transform any space into a state-of-the-art innovation center. Through a shared vision of True Digital Park as one of Thailand's most successful innovation and startup hubs, LG Thailand is proud to present the company's portfolio of unique, cutting-edge commercial displays and business solutions to customers who will truly appreciate it.
Contributed by LG Thailand
# # #