February 6, 2023
CASACOR Project Showcases Unmatched Blend of Technology and Modernist Design
CASACOR, which celebrated its 35th anniversary in 2022, is the largest integrated exhibition of architecture, interior design and landscaping in Latin America. Held in the city of São Paulo, Brazil, between July and September last year, the wide-ranging event featured more than 60 architect- and designer-led projects and attracted more than 115,000 in-person visitors.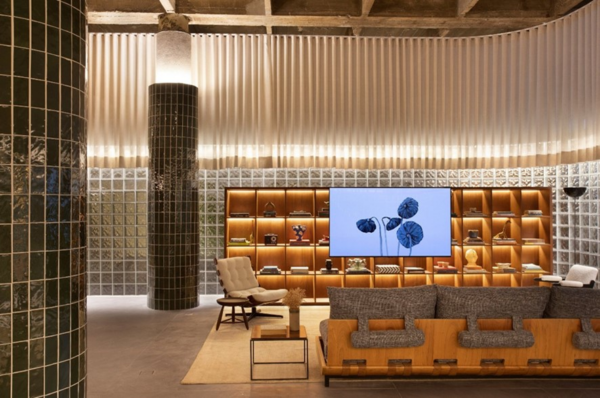 The official technology partner of CASACOR for four consecutive years, LG Brazil hosted a stylish lifestyle exhibit at the show, pairing modernist interior design with cutting-edge home innovations from the 2022 LG product lineup.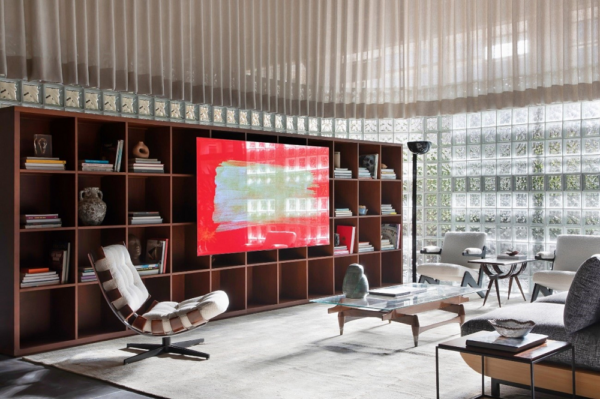 Called LG Magenta House and designed by architect Otto Felix, the 415 square-meter exhibition space was transformed into a stunning indoor environment complete with gorgeous, understated furnishings and LG's premium lifestyle solutions. Among these were the LG G2 Gallery Series OLED TV, OLED Objet Collection Posé, side-by-side refrigerator, Styler, WashTower™, PuriCare 360° Air Purifier and ARTCOOL™ Gallery air conditioner. The company's state-of-the-art appliances blended in perfectly with the curated selection of vintage furniture pieces and interior objects to create a space of effortless comfort, convenience and aesthetic beauty.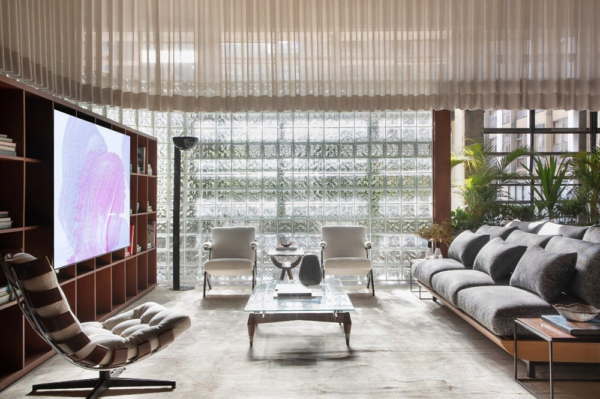 The layout of LG Magenta House was centered around a central island that divided the space into a living room, kitchen, bathroom, bedroom and clothing area. The façade of the project featured walls made entirely of transparent glass bricks, a distinctly modernist touch that lets in natural light and warmth while still maintaining the privacy of those inside.
Drawing inspiration from the Conjunto Nacional – which was completed in the 1950s and has the distinction of being one of São Paulo's first modern multi-use buildings – the LG Magenta House was awarded the VEJA SP Award for Best CASACOR Environment in the category of "Best Suite." LG Magenta House was also recognized with the "Best of 2022" award from Archello, a global platform that connects professionals such as architects, sculptors, painters and engineers.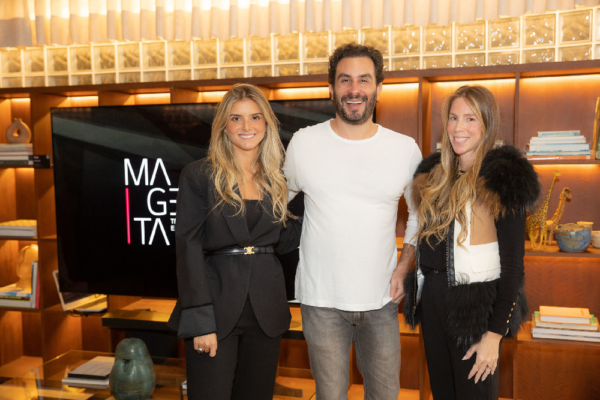 (From left to right) LG Magenta ambassadors at CASACOR 2022: Amanda Ferber, Fernando Forte and Renata Pocztaruk
During CASACOR 2022, LG also announced the next phase of "LG Magenta" – a relationship program designed especially for architects and interior designers – with the launch of a new platform that offers dedicated content, special discounts and exclusive benefits as well as training from industry professionals.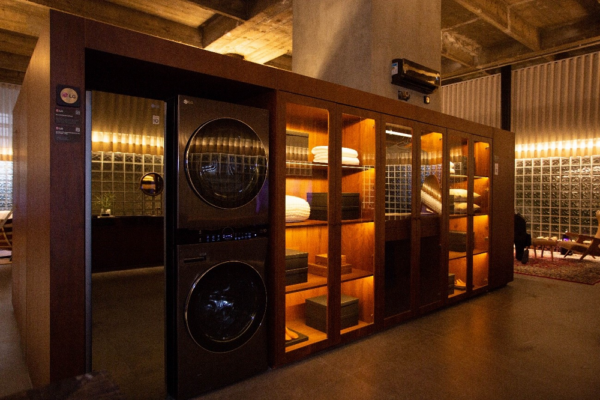 Stay tuned to LG Newsroom to learn more about LG's inspiring projects and collaborations, and to check out the many ways that the company's smart, innovative products continue to enhance the lives of consumers worldwide.
Contributed by LG Brazil 
# # #