September 6, 2022
A Treat for the Ears and Eyes: LG Delivers a Memorable, Multisensory Experience at IFA 2022
At IFA 2022 in Berlin, Germany, visitors to LG's booth can experience a range of superb audio solutions tailor-made for today's lifestyle. Offering stellar sound and stunning design, the company's latest lineup includes the new XBOOM 360 speaker (model XO3Q) and the TONE Free (model T90, T60) and TONE Free fit (model TF8, TF7) true wireless earbuds.
The impressive LG XBOOM 360 features in an elegant exhibit where a selection of LG's latest innovations are paired with gorgeous furniture and home accessories from premium Dutch lifestyle brand, Moooi. The continuation of a chic collaboration that began in June at Milan Design Week 2022, the delightful display presents the companies' shared vision for a better life.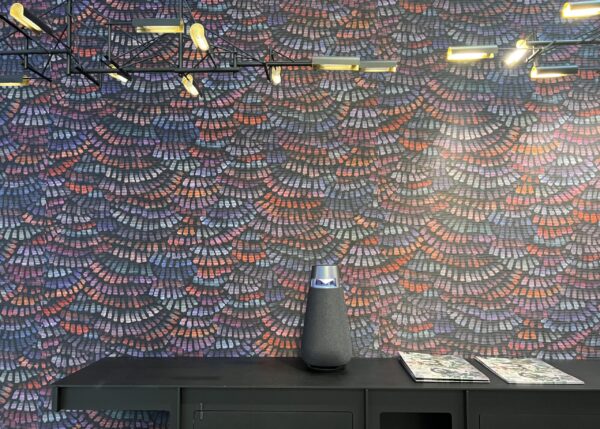 LG's newest wireless speaker, the XO3Q immediately catches the eye with its aesthetically-pleasing design, then captivates with its authentic, 360-degree sound. Its distinctive form factor looks perfectly at home in practically any setting – indoors or out – while its clear, powerful sound delivered without distortion thanks to LG's distortion-free reflector structure, makes one's favorite tracks and tunes come to life.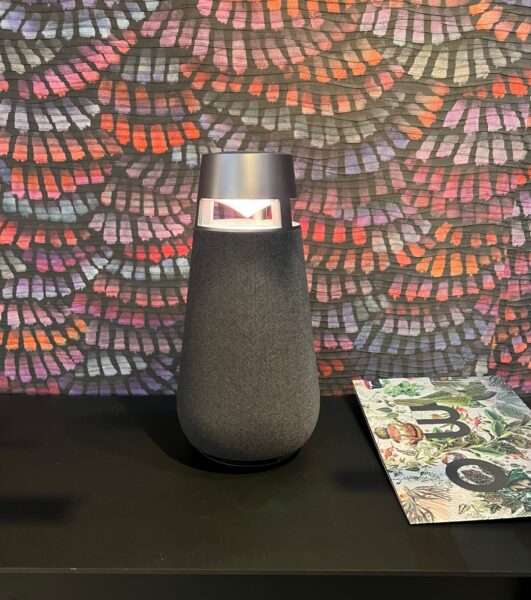 The superior sound quality of the XO3Q is the result of LG's insistence on using components and technologies typically found only in the most expensive, high-end audio products. The latest XBOOM 360 employs a Silk Dome tweeter for the accurate and detailed reproduction of high-res audio, a Glass Fiber driver for better clarity, especially where vocals are concerned, and neodymium magnets (which are seven times stronger than the more commonly used ferrite magnets) for a more dynamic performance.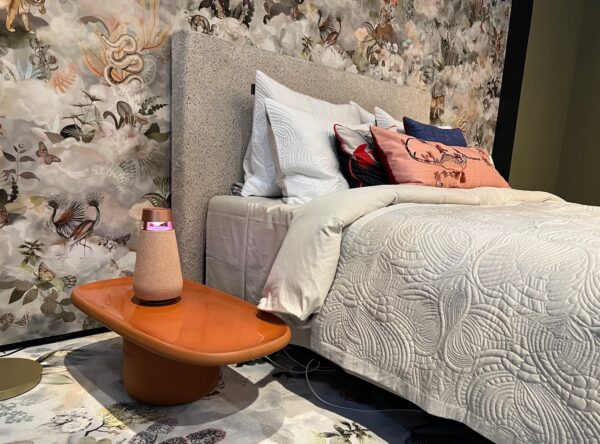 LG XBOOM 360 also has a built-in lighting feature that can produce different effects in sync with the music, enabling users to change up the mood and enjoy a true multisensory experience. Offering three unique lighting modes (Ambient mode, Nature mode and Party mode) to choose from, the XO3Q makes it easy to create a cool, curated vibe fit for any time or occasion. Additionally, users can make their own customized lighting effects via the LG XBOOM app. Innovatively combining sound and light, the XO3Q heightens the emotional impact and enjoyment of listening to great music while elevating even the most sophisticated of space with its 'art object'-like appearance.
LG's new LG TONE Free earbuds (model T90) are on the show. The new earbuds boast the perfect combination of high-quality sound, user-centric features and a design that delivers a more comfortable fit.
LG TONE Free earbuds are the world's first wireless earbuds to support Dolby Head Tracking across all content and devices. Dolby Head Tracking automatically recalibrates the sound whenever the user moves their head, ensuring a more immersive audio experience whether they're listening to music, watching movies or playing games. The new earbuds also feature advanced Active Noise Cancellation (ANC) and LG's comfort fit design, helping to provide users with the ultimate sound experience.
Visitors to IFA can check out the brand-new LG TONE Free fit earbuds (model TF8) as well. A great choice for those who lead an active lifestyle, TONE Free fit have a unique design that incorporates SwivelGrip technology, which helps keep the earbud firmly but comfortably in the ear during even the most vigorous workouts. IP67 rated, LG's new earbuds can stand up to tough exercise sessions and harsh environmental conditions, providing proven resistance to rain, splashes, sweat and dust. LG TONE Free fit earbuds also make excellent companions for day hikes or working on projects in the yard, keeping the music coming for up to 10 hours on a single charge.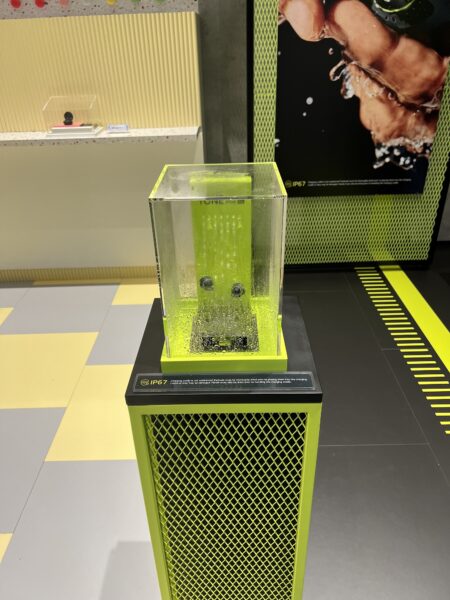 With supreme sound and unique designs, the latest audio products from LG on show at IFA 2022 are a treat for the ears and eyes.
To keep up with all the news and announcements from LG, stay tuned to Beyond News.
# # #