April 22, 2022
[Earth Day with LG 🌎] Making a Difference with Water-Efficient Home Appliances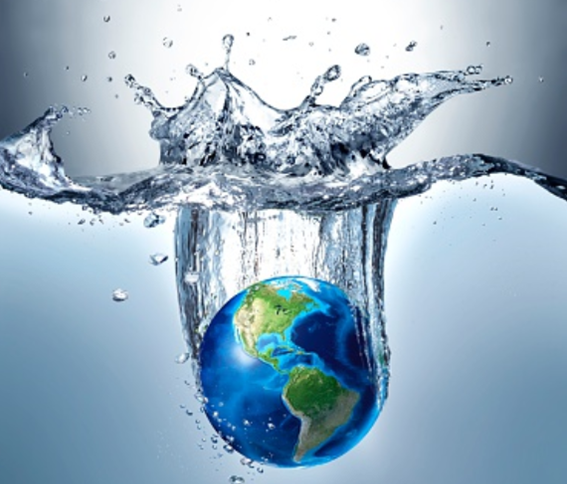 Water is one of the most precious natural resources. Without it, life on Earth would simply cease to exist. Although it is true that 71 percent of the world is covered by water, only three percent of that is fresh water1 which is why we must do better to conserve what we have. And, as we celebrate Earth Day today, now is the ideal time to invest in our planet and commit to managing our water more sustainably.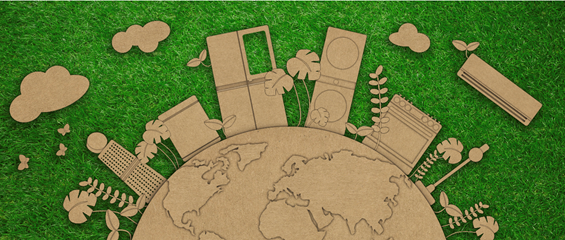 Home is always a good place to start looking for ways to make a difference. Even small changes to one's daily habits, such as taking shorter showers, can help out – especially if everyone in the house gets on the same page. Another excellent way to cut water usage at home is by investing in water-efficient appliances, such as those from LG.
Clean Clothes and Intelligent Water-Savings
Despite getting clothes clean, some washing machines consume an excessive amount of water. This, however, can be solved by LG washers featuring the Artificial Intelligence Direct Drive™ (AI DD™), which suggest the optimal wash cycle for each load by detecting the weight and fabric softness of clothing.2 They also employ LG's own TurboWash™ 360 technology, which uses a 3D 'multi-nozzle' that sprays water in four different directions simultaneously. The result is clean clothes, shorter cycle lengths and less water usage without any sacrifice to washing performance whatsoever.3
Additionally, LG's latest washers come with ezDispense™, a clever feature that automatically dispenses the optimal amount of detergent needed for the load being washed. It boosts washing efficiency by reducing the number of rinses needed per-cycle. ENERGY STAR-labelled products that help consumers save money while helping the planet, the company's latest washers use 25 percent less energy and 33 percent less water than conventional models.4

Sparkling Clean Dishes, Lower Water Consumption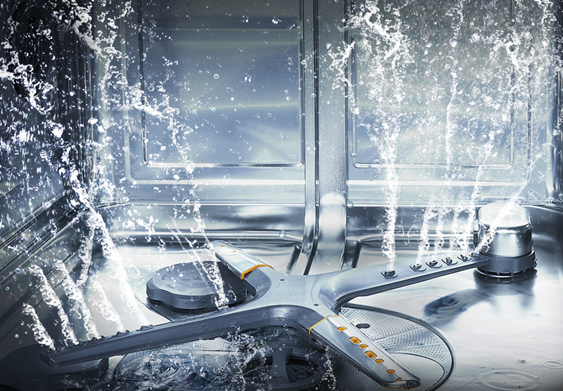 As well as providing greater convenience in the kitchen, a dishwasher can also deliver efficient water usage.5 Through precise control of water circulation and spray intensity, ENERGY STAR-certified dishwashers cost only USD 35 per-year to run and save on average 3,870 gallons of water over their lifetime.6
Much like the company's washing machines, the LG dishwasher uses less water without compromising cleaning performance. LG's QuadWash™ technology has Multi-Motion spray arms that rotate back and forth to separate food and oil from dishware, while TrueSteam™ helps to reduce the occurrence of water spots, leaving dishware sparkling clean.7
The Right Amount of Water for Clean Floors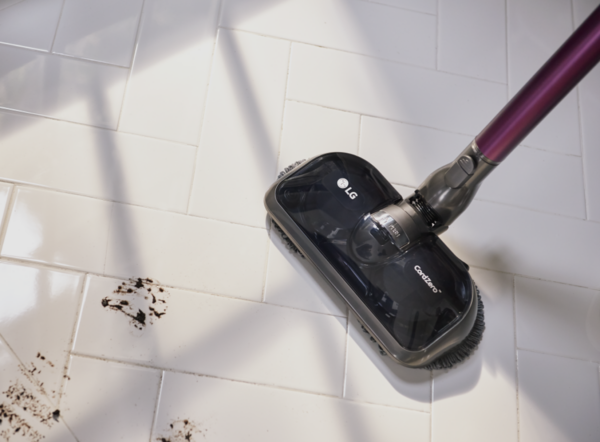 Designed to make mopping easier and less water intensive than taking to the floor with a mop and bucket, the LG CordZero™A9 Kompressor stick vacuum cleaner with Power Mop™ is ideal for keeping hard-floor surfaces clean. The Power Mop attachment has an efficient, automatic water supply system that ensures the two rapidly-rotating mop pads have just the right amount of water to clean with.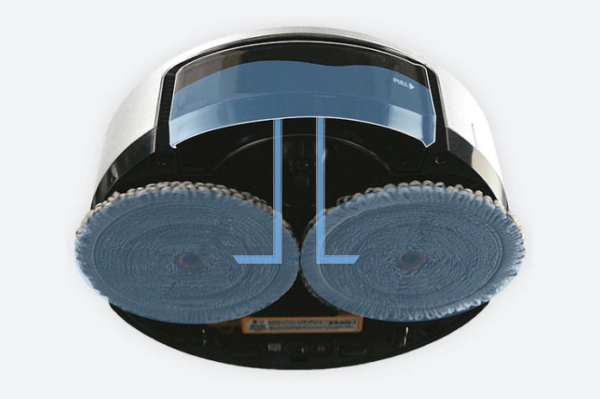 The LG CordZero M9 robotic vacuum cleaner, which also has a mop function, is likewise equipped with the company's advanced, automatic water supply system. To prevent unnecessary water usage, the water supply system shuts off when the CordZero M9 has finished its mopping.
Water gives us life, and in return, we must do all that we can to manage it more sustainably. Through being mindful of our daily habits, and choosing appliances that use less water, each of us can do our part to conserve the Earth's most precious of resources and help bring about a better future for all.
# # #
1 https://www.usbr.gov/mp/arwec/water-facts-ww-water-sup.html
2 Average water consumption reduced by approximately by 10.6 percent with AI DD™ when tested by Intertek in April 2020 on Cotton cycle with load comprising 3kg of underwear in conventional LG washer model F21VDT and LG AI DD washer model W16SK. Results may differ depending on product models and actual usage environment.
3 Tested by Intertek in April 2020 on Normal cycle with TurboWash 360(TURBOSHOT) activated with load comprising 3kg of laundry. LG TurboWash 360 model W16SK uses approximately 36 percent less water and shortens cycle length by 46 percent compared to the same model with same load size set to Normal cycle without TurboWash 360(TURBOSHOT) selected. The product models and results may differ depending on regions and actual usage environment.
4 https://www.energystar.gov/products/clothes_washers
5 "A European Comparison of Cleaning Dishes by Hand." University of Bonn, 2007.
6 https://www.energystar.gov/products/dishwashers
7 Tested by LG internal lab on Normal Cycle with clear cup of glass in LG non-Steam model DFB415 and LG Steam model (DFB325), according to LG internal test methods.