March 7, 2022
The Importance of Protecting the Planet in 3D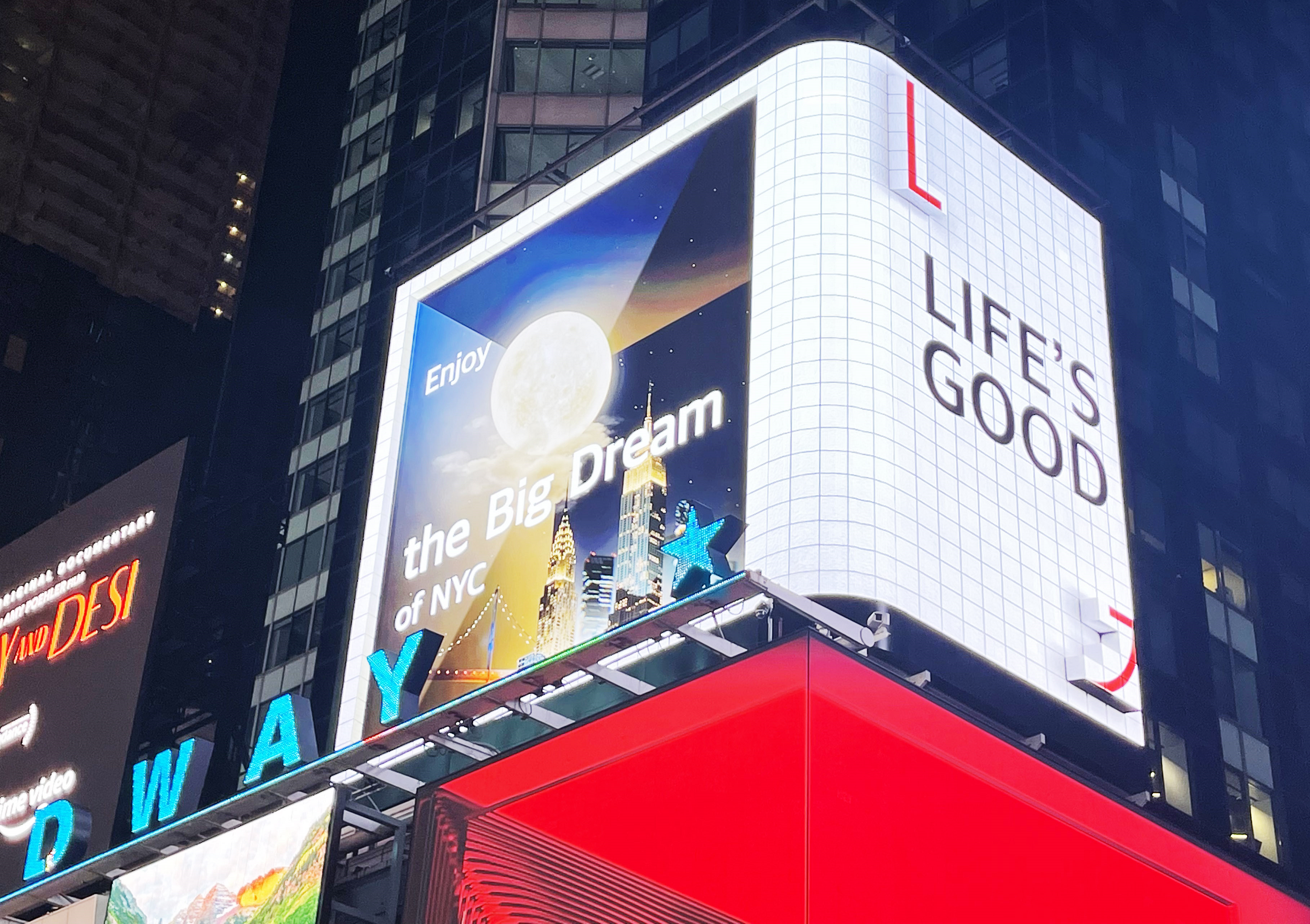 The gigantic LG ultra-high-definition digital billboard at New York's Times Square is showcasing eye-popping 3D content that conveys the message that life is better when we take care of our environment. The mesmerizing digital show not only highlights the importance of LG's Zero Carbon 2030 pledge but also the family friendly brand's Life's Good for All Lives message reminding audiences that climate change isn't just a human problem, it affects every living organism on Earth.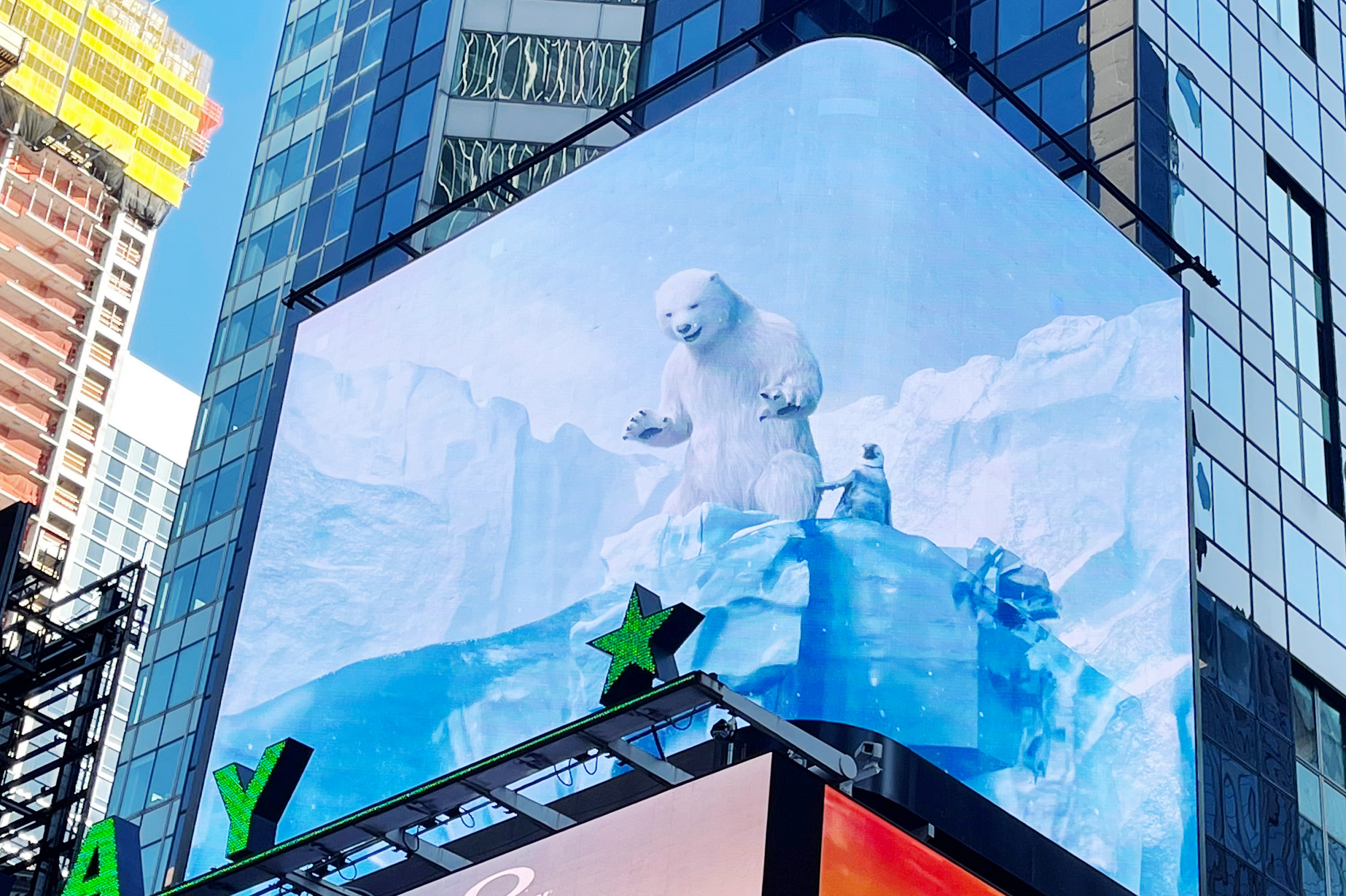 Displayed in "forced perspective" 3D popping off the billboard located on the northeast corner of 45th Street and 7th Avenue is LG's message welcoming in the new year for all living things, including polar bears. With its distinctive 90-degree curved design, the high-resolution electronic display delivers unforgettable visuals that bring LG's Life's Good philosophy to life, inspiring all who pass to take a more active role in protecting the Earth. The environmentally-themed 3D content will continue throughout the year with fresh content every half year.
Since the Zero Carbon 2030 pledge in 2019, LG has been implementing various initiatives in line with its promise to meet its commitments by the target date. By 2030, LG is on track to reduce carbon emissions generated at its worldwide business sites by 50 percent compared to 2017 figures, while simultaneously expanding its use of renewable energy.
LG's enviable electronic billboard in Times Square, one of the world's most visited tourist attractions, is unique because of its ability to reach 50 million people every year. Very few outdoor platforms can claim to reach as many pairs of captive eyes. And to keep things interesting, LG is adding fresh content more frequently so anyone in the area is encouraged to stop by to check out all the interesting things LG is doing in Times Square.
# # #