November 16, 2021
Interior Design Boom Comes to Russia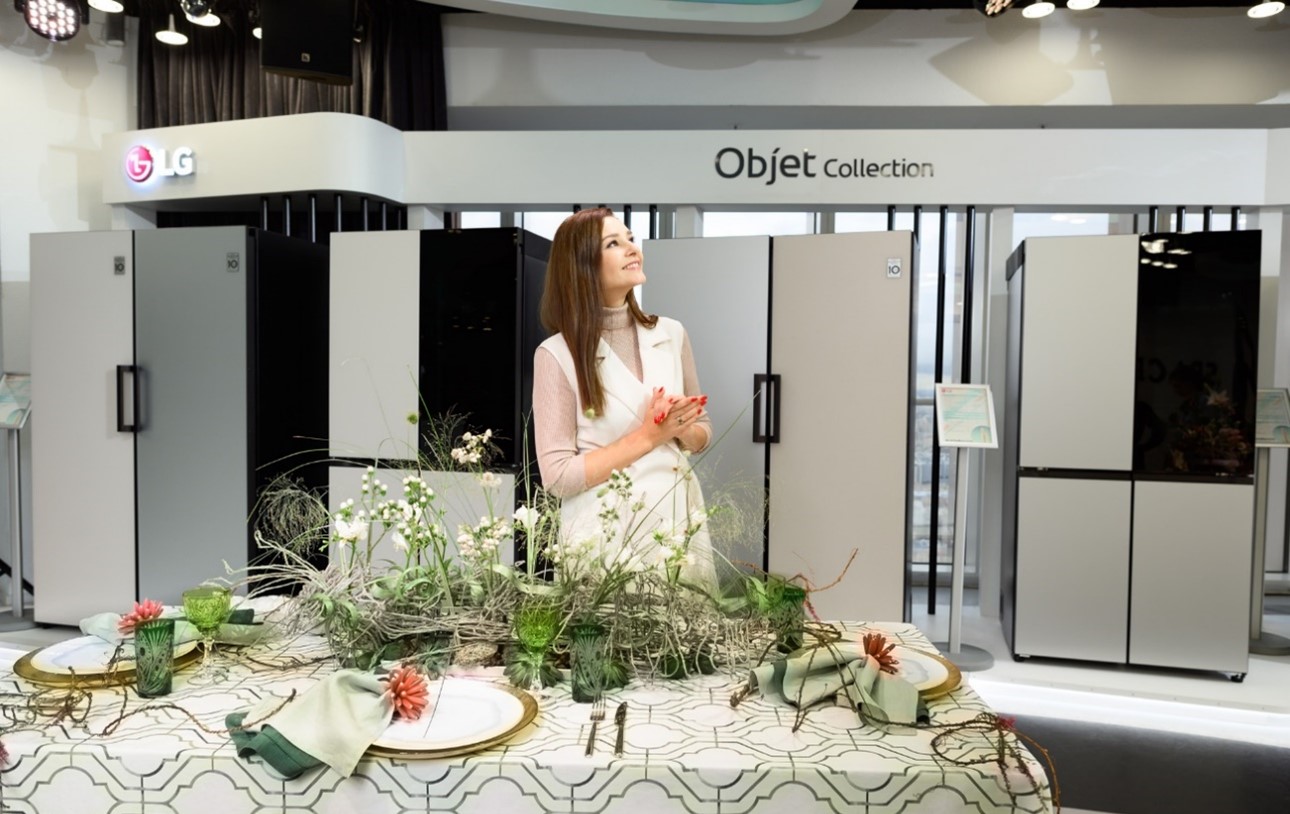 Actress Glafira Tarkhanova
Over most of 2020 and 2021, billions of consumers became much more familiar with their homes. As expected, interior redecorating has become a top priority for many homeowners as well as renters. According to a study conducted by Sberbank Insurance, a subsidiary of Russia's largest bank, nearly 85 percent of older apartments were renovated to some extent during 2020. Designer home appliances that integrate seamlessly with Russian consumers' living space and offer maximum convenience and versatility have been in hot demand. Against this backdrop, LG leveraged the opportunity to introduce its stylish range of furniture concept appliances in Russia.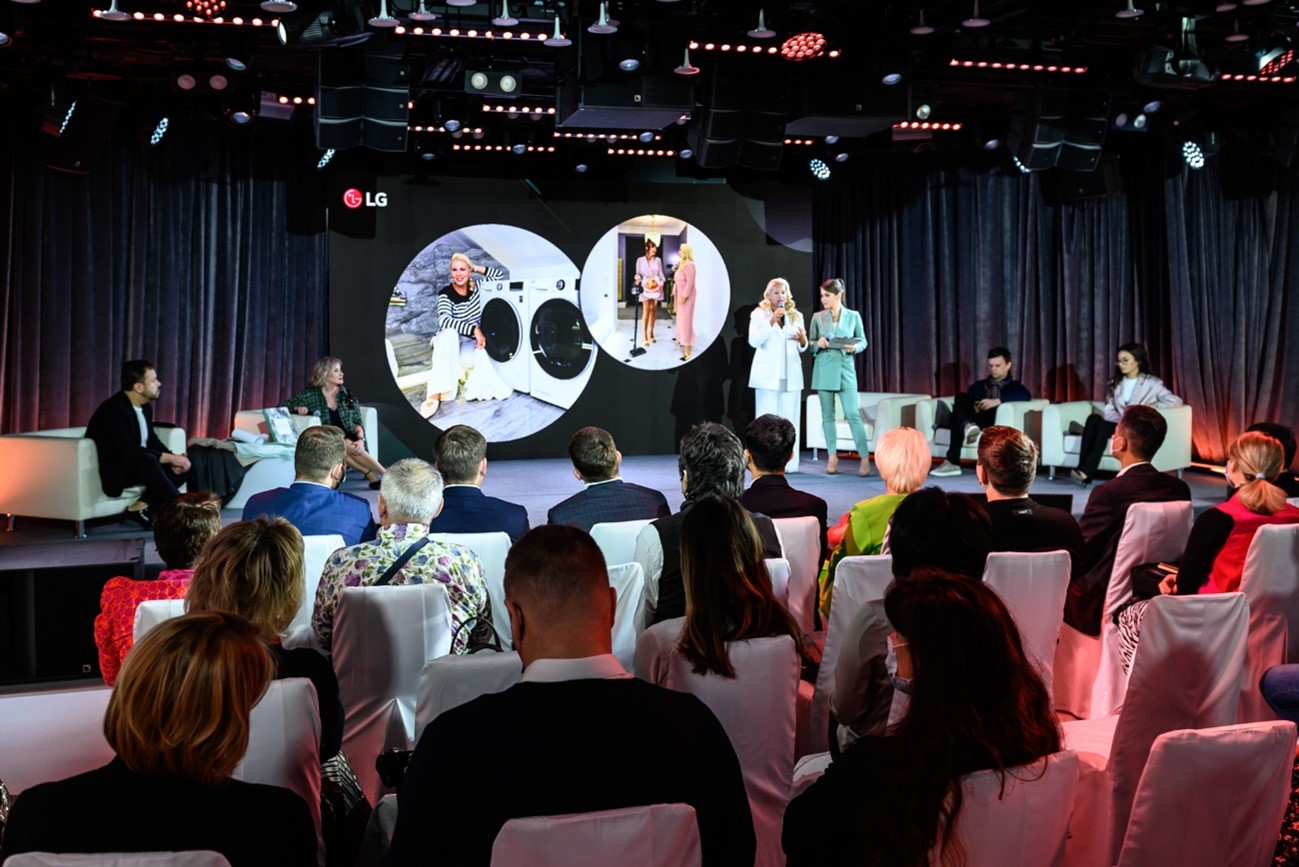 TV personalities Ekaterina Odintsova and Yulia Baranovskaya
The chic LG Objet Collection along with LG's vision for a more unified and stylish home with more convenience were showcased at an exclusive event held in Moscow. Under the theme LG at New Heights, the occasion focused on the global trend of personalized living, accelerated by a global reset that forced consumers to reevaluate their priorities.
LG invited a diverse range of guest speakers to share their insight into new and emerging lifestyle trends and to tell their own personal stories about how certain lifestyle solutions made their homes more usable and their lives far easier. Famous TV personality, Ekaterina Odintsova, who recently moved into a beautiful house in the country, noted that LG's appliances and high-tech gadgets have given her and her family more time and freedom, while also allowing her to create the interior design she had always dreamed of.

TV host Yulia Baranovskaya
At the heart of the event, the LG Objet Collection impressed attendees with its effortless chic style. LG's exquisite designs boast premium materials, understated aesthetics and ultimate usability, providing the elegance and flexibility Russian consumers look for when planning the perfect living environment.
Chef Marco Prazzoli
The event also offered guests the opportunity to experience some of LG's latest top-notch kitchen appliances in action. Russia-based Italian chef Marco Prazzoli whipped up and demonstrated faster and more efficient cooking methods using LG's oven, built-in cook-top and microwave, preparing and serving delicious dishes that delighted the taste buds at the show.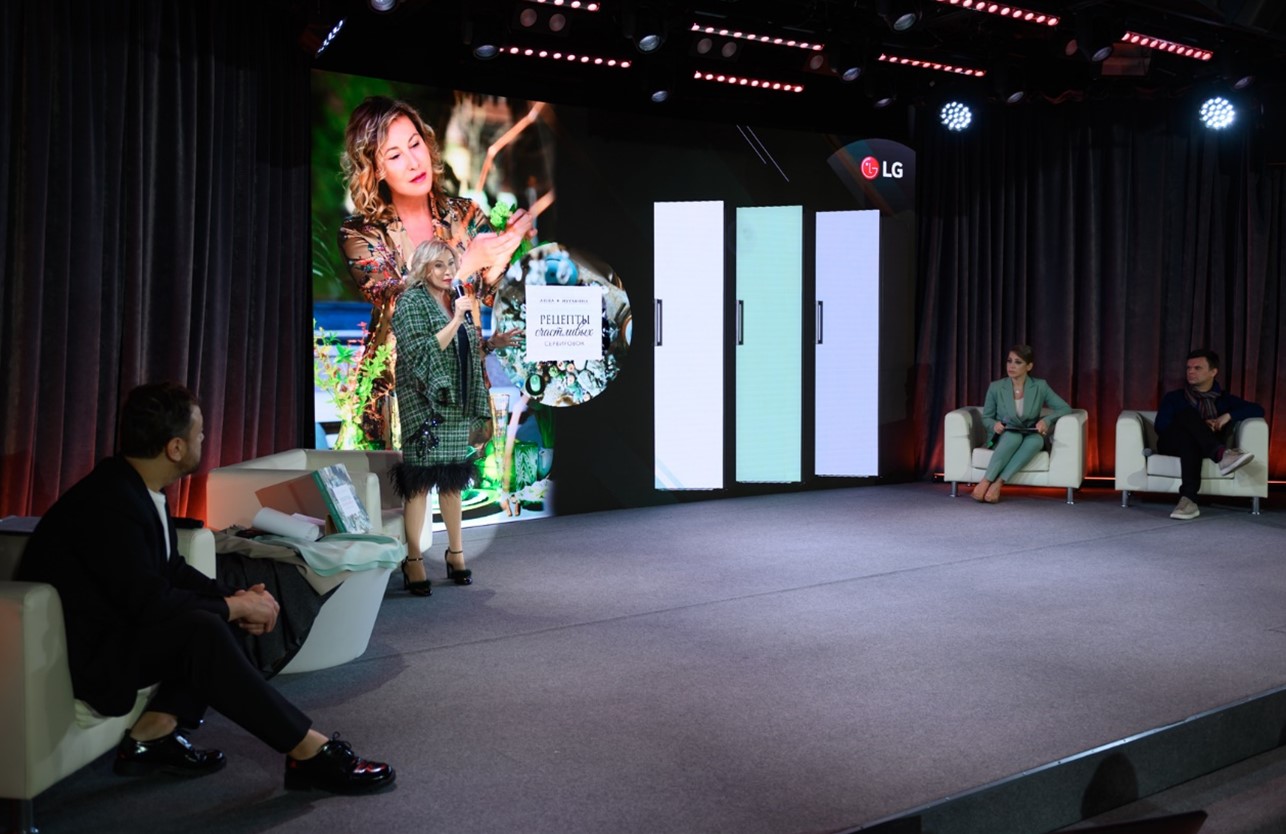 Interior designer Anna Muravina
With an eye-catching yet subtle mint-pastel finish, the Objet cooking appliances matched perfectly with the kitchen counters and the adjacent dining tables, which featured place-settings inspired by interior designer Anna Muravina and her popular home decorating book, Happy Interiors Recipes.

Actress Nonna Grishaeva
The LG Objet Collection on display at the recent Moscow event demonstrated LG's continuing ability to adapt to consumers' ever-changing lifestyle trends. Bringing instant sophistication to any interior design, the company's alluring appliances are ready to elevate any space in Russia and beyond.
Contributed by LG Russia
# # #