October 21, 2021
Fourth Industrial Revolution Well Underway
Many decades have passed since the first and second industrial revolutions birthed the factories, transportation and infrastructure that changed the world forever. The third industrial revolution is well underway and if LG has any say, the next revolution will be no less disruptive, with smart technologies changing both corporate cultures and customer experiences on a global scale.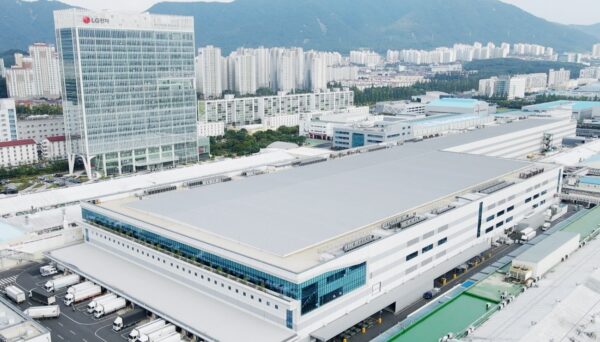 LG Smart Park I at Changwon
LG is embracing this change with the digital transformation of its manufacturing processes, starting with its largest appliance facility. After four years and USD 668 million, LG transformed its main home appliance plant in Changwon into the eco-minded LG Smart Park. The first phase, Changwon Plant 1, will begin churning out refrigerators and water purifiers starting this month.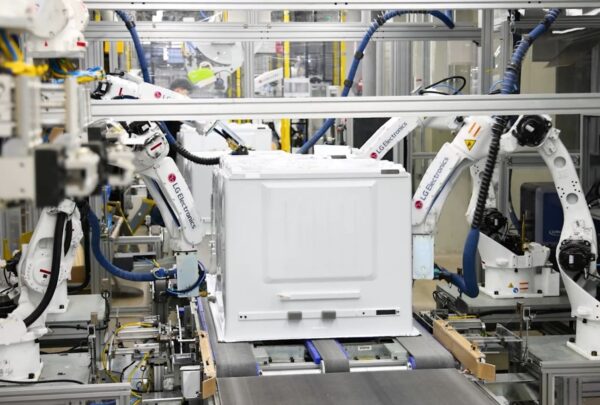 Kitchen appliance manufacturing automation
This digital transformation significantly increases automation in the process of manufacturing kitchen appliances, from assembling and inspecting to packaging the products. The integrated monitoring system employs big data and deep learning to further enhance production efficiency and quality competitiveness. What's more, energy efficiency and safety are enhanced thanks to a more advanced energy management solution and earthquake-resistant architecture.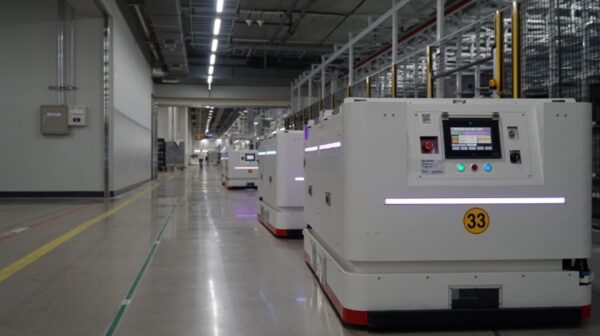 5G-powered automated guide vehicle
The factory's logistics system has also been strengthened to secure the highest productivity possible through 5G-powered automated guide vehicles and an automatic supply system boasting cutting-edge technologies. Intelligent unmanned warehouses and high-altitude conveyor belts enable this next-generation facility to increase its annual production capacity from 2 to 3 million units.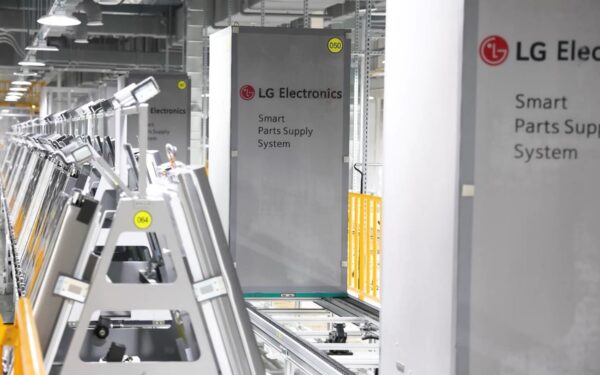 A high-altitude conveyor belt delivering supplies inside the smart factory
LG Smart Park is optimized for LG's modular design process which simplifies manufacturing to significantly reduce time and cost. Modular design simplifies and standardizes components that go into a product (like LEGO blocks) to more efficiently produce various products. This allows LG to reduce the time needed to develop new products that reflect the needs of different consumers.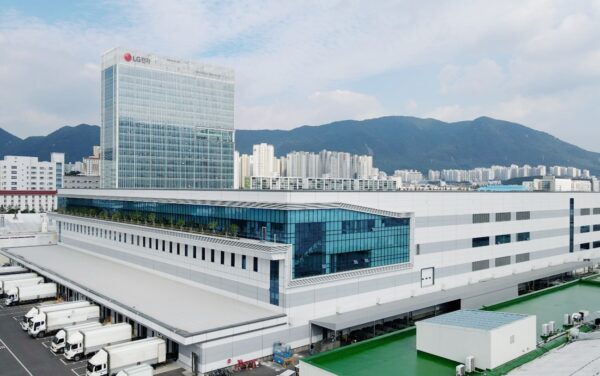 LG's plan for Smart Park is to expand the facility to six lines across two buildings by 2024 all the while continuing to deliver new value to consumers, enhancing and expanding its premium home appliance production systems on a global scale.
# # #