September 29, 2021
Building a More Inclusive Society Through IT
As an organization engaged fully in making a positive impact on society, LG understands its responsibility as a corporate citizen. To make its products and services more accessible to all individuals, LG established an advisory group comprised of experts and persons with disabilities to make LG home appliances accessible to a more diverse audience.
As a key component of its social contribution framework, LG is investing heavily in future generations with programs specifically designed to assist and support tomorrow's leaders by strengthening their skills and capabilities in the real world. Since 2011, LG has hosted the Global IT Challenge for Youth with Disabilities (GITC) program to provide youth with disabilities useful IT skills for today's workforce.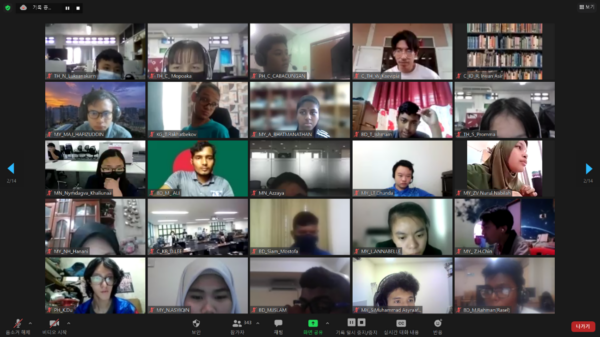 The first GITC to be held entirely online, this year's new format was designed to enable as many participants as possible from all over the world to participate using whatever connected device they had access to: laptop, PC, smartphone or tablet. In June, nearly 500 participants from 14 countries came together online to participate in the preliminary round, with almost 80 percent returning for the finals in October.

Programming a remote model car to navigate a track for the eCreative challenge
Attendees competed across four challenges designed to test their computer skills: advanced text and image search (eLifeMap), Microsoft PowerPoint and Excel (eTool), creating and editing videos (eContent) and coding/ programming (eCreative).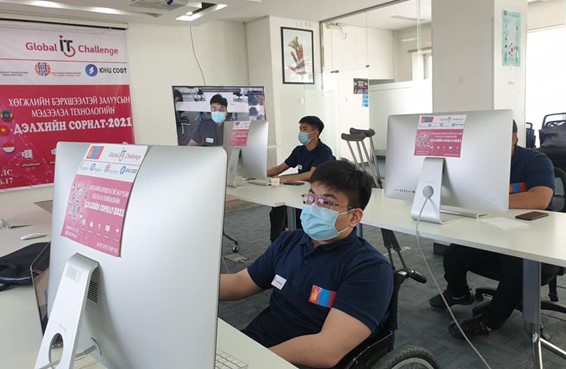 GITC participants at Mongolian University of Science and Technology
What's more,  to address the digital information gap in the fourth industrial revolution, LG will host the virtual Innovation & Inclusion Forum in November. Participants will include representatives from Korea's Ministry of Health and Welfare and the international NGO Save the Children who will come together to discuss issues and challenges faced by persons with disabilities in low and middle-income countries in accessing economic opportunities.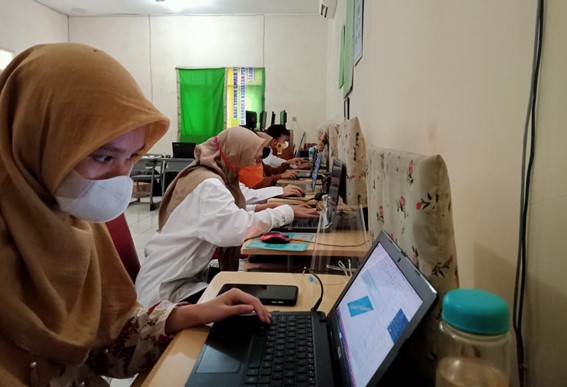 Students from Indonesia participating in the eTool challenge
By helping youth with disabilities unlock their full potential and develop new skills for today's workforce, LG is hopeful that GITC participants will feel that they're a little closer to achieving their life's dreams
# # #