August 24, 2021
From Brand Trust to Consumer Desire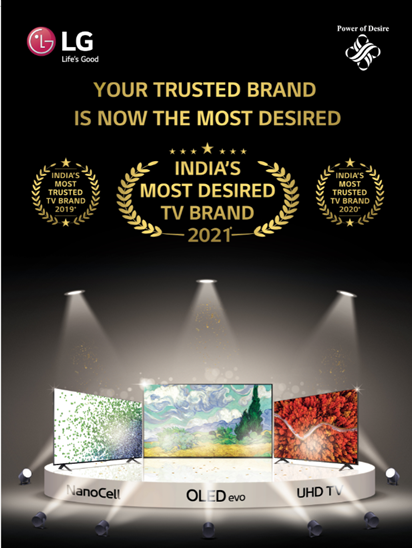 Through its unending quest to bringing about innovations that better people's lives, LG has won over the hearts of consumers all around the world, especially in India where the brand has been loved for more than two decades. Such loyalty was confirmed by research group TRA when it named LG India's Most Trusted Brand for washing machines, refrigerators and TVs in 2020. This year, LG was elated to learn that Indian consumers had elevated their opinion of LG, naming it India's Most Desired Brand in the TV, washing machine and refrigerator categories.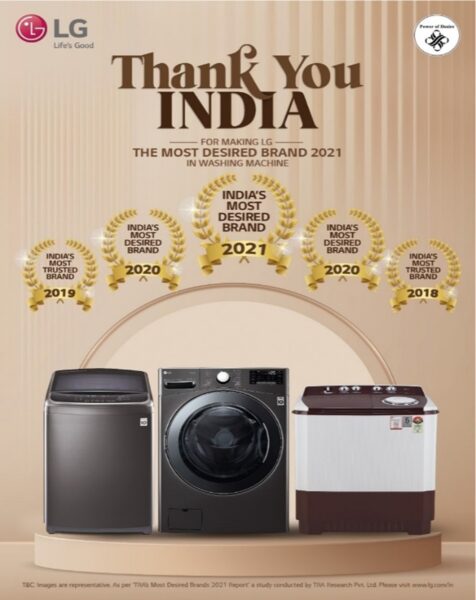 The 7th edition of the Most Desired Brands 2021 Report was developed by TRA Research, a brand intelligence and data insights firm dedicated to understanding and analyzing stakeholder behavior. The report includes the opinions of more than 2,000 consumer-influencers across 16 Indian cities who were asked about their favorite brands. The top 1,000 brands were ranked using four foundations of desire: aspirational appeal, rational appeal, emotional appeal and communication appeal.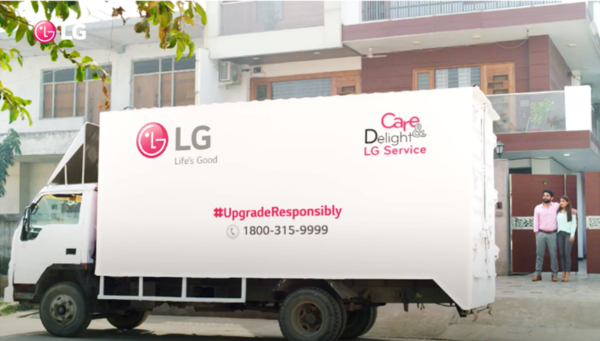 In India, where LG has been operating for 24 years, the achievement is confirmation of LG's long-standing commitment to putting customers first with services and products that deliver unmatched performance, quality and style. For example, LG India extended insurance coverage with purchases of LG home appliances as part of its COVID-19 Health Insurance Consumer Promotion to provide up to INR 50,000 to COVID-19 patients and INR 20,000 to customers affected by vector-borne diseases such as dengue and malaria. This effort was widely appreciated by Indian consumers during this critical time and reinforced LG's reputation as a socially responsible and caring brand.
Another initiative that demonstrated LG's commitment to Indians was its Life's Good when we better it campaign featuring Bollywood movie star Kunal Kapoor. The film portrays' India's young creatives achieving their dreams and setting new benchmarks through advanced and smart technology most desired by this generation. And for tomorrow's consumers, brands must be committed to running their businesses more sustainably and LG has been leading the market in e-waste management to ensure the responsible disposal of electronic wastes.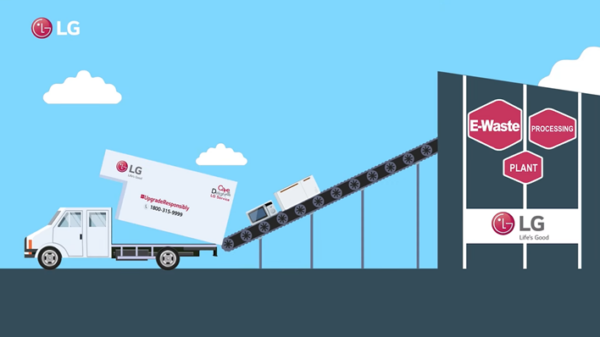 LG Electronics believes that the consumer experience is just as important as the products themselves when building brand trust and brand desire. This is why LG is more committed than ever to running its business responsibly, supporting local communities and continuing to innovate for better lives around the world, including India.
Contributed by LG India
# # #