July 13, 2021
Taking to the Runway During Fashion Week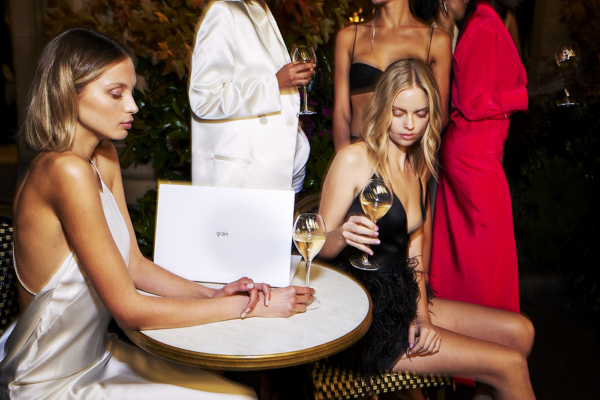 From newly designed street wear, injections of color and wearable art, it was clearly out with the old and in with the new at Australia's highly anticipated fashion event of the year last month. Afterpay Australian Fashion Week (AAFW) provided Australian designers with the opportunity to launch their latest fashion lines to influential industry members and technology was at the forefront of this year's longstanding fashion event, enhancing show formats and experiences both on the runway and behind the scenes.
And who better than LG Electronics in Australia to educate guests about technological advancements in garment care? So it made perfect sense for LG to team up with AAFW as the official laundry appliance partner at this year's event.
Not only did LG Electronics get to introduce the large capacity LG Styler and LG WashTower to the Australian market for the first time, the sponsorship also provided an opportunity to connect with new consumer segments and collaborate with influential fashion industry personalities.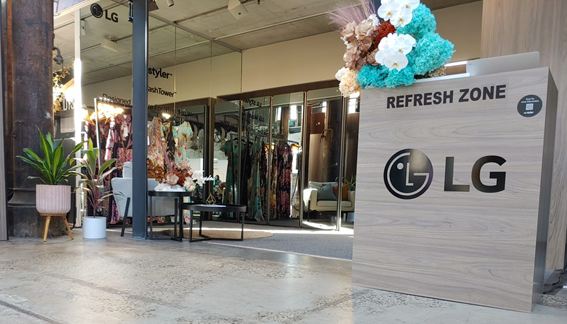 Right in the heart of the central hall at AAFW where some of Australia's most iconic designers and personalities wandered in between shows, LG Electronics had its brand activation set up with its Styler and WashTower products. The space known as the LG Refresh Zone mimicked the design of a luxury walk-in wardrobe. Guests had the opportunity to experience the unique benefits of the LG Styler, whereby they could refresh their coats, jackets and other garments by checking them in between shows.
Adhering to COVID-19 local government requirements and to ensure the safety of all attendees at AAFW and those who entered the LG Refresh Zone, guests were required to check-in using the Service NSW app and have their temperatures checked upon entry. Guests were furthermore encouraged to wear face masks during the shows and whilst visiting the LG Refresh Zone. At the same time, capacity was monitored and hand sanitizer was readily available throughout the venue.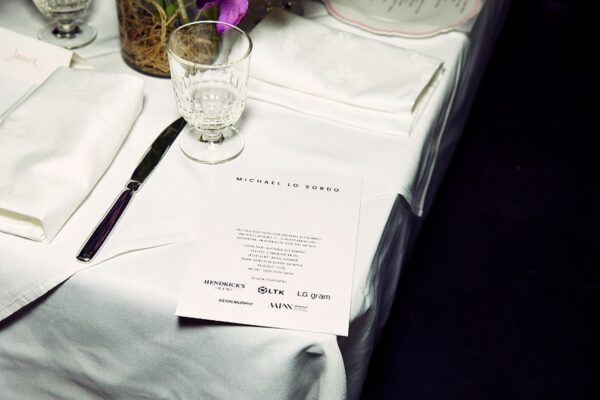 The activation saw several high-profile guests stop by, including well-known bohemian-inspired Australian fashion designer, Camilla Franks. In addition, LG Electronics partnered with style icon and E! Online Australia host, Tammy White, who utilized her strong social presence to create content around "a week in the life of AAFW with the LG Styler". This partnership created online traction and buzz about the new LG Styler and the company's affiliation with AAFW.
During the same week, LG Electronics Australia collaborated with sought-after Australian designer to the stars, Michael Lo Sordo, whose looks were previously worn by Kourtney Kardashian, Sarah Hellen, Solange Knowles and Jeffree Star, to launch his Resort '22 collection.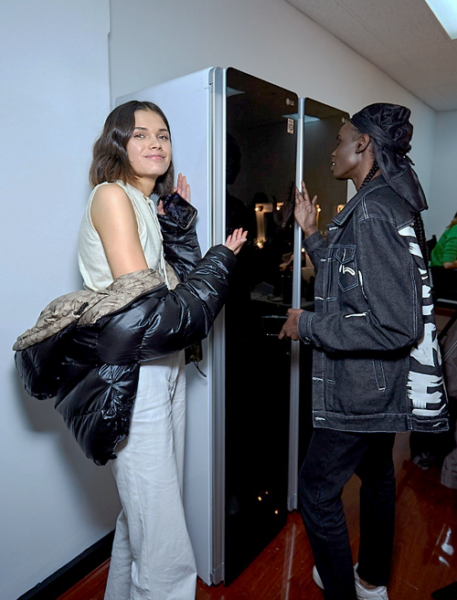 As a leading sponsor of Michael's exclusive and intimate dinner and presentation, One Night in Paris, the LG Styler was used backstage to refresh his new line made of textures and fabrications including wools, cottons, leathers and silks. Simultaneously, LG gram laptops were integrated into the presentation to demonstrate how seamlessly the device could integrate with modern luxury designs as an accessory.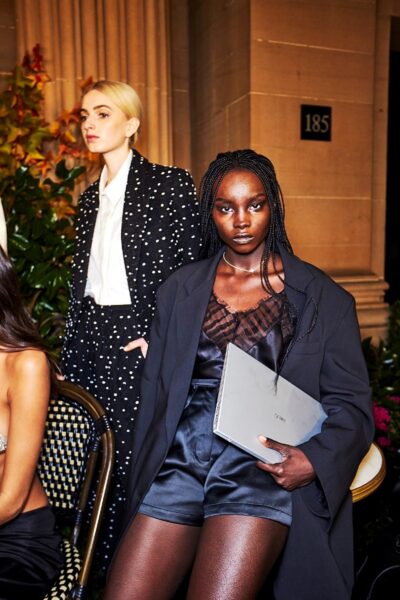 Michael Lo Sordo's Resort '22 collection represents a fusion of casual glamour and modernity that can be worn from day to night. The LG gram range was integrated effortlessly in Michael's presentation, as the laptop boasts the same flexibility to suit a range of lifestyles, delivering a simple yet stylish design whilst enhancing productivity.
Contributed by LG Australia 
# # #