June 14, 2021
The Ultimate Challenge From the Lowest Point on Earth

During social distancing, running continues to be one of the most popular ways to stay in shape. But running with others has been more challenging. To bring the feeling of running a marathon to the lives of Jordanians, LG Electronics organized one of the region's most popular events without putting any runner's health at risk.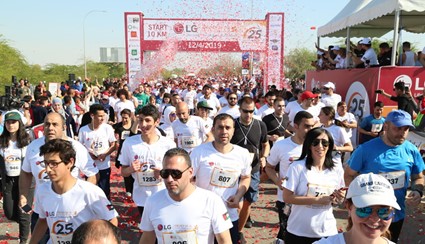 LG Dead Sea Half Marathon 2019
In partnership with the Jordanian Association for Charitable Marathons, LG Electronics sponsored the LG Dead Sea Half Marathon Virtual Race. Since 1993, the annual Dead Sea Marathon has been held in Jordan at 418 meters below sea level, giving it the fitting motto, "From The Lowest Point on Earth, WE RUN ANYWHERE."
From May 28 to June 6, this year's marathon was held virtually to ensure the safety of the runners. For eight days runners could track their progress on the Run Jordan VR smartphone app. Once the race started, the action was all on the app itself. Runners were able to run and compete with each other for the first time in over a year.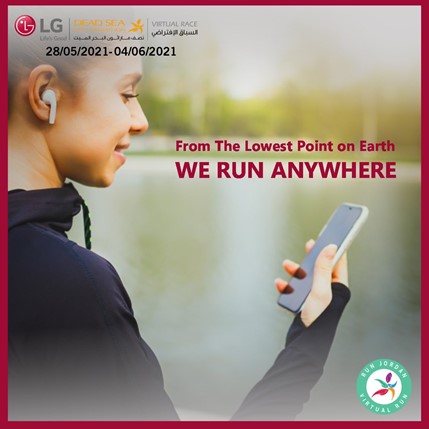 Those willing to challenge themselves selected one of three goals: 5km, 10km and 21km. During the race runners were able to track their own goals using their smartphones. Regardless of records and numbers, all runners who completed the race were awarded  with medals for their effort because the most important objective was participation.
"It's been one of our greatest achievements supporting the LG Dead Sea Half Marathon Virtual Race," said Lina Al-Kurd, director general of the Jordanian Association for Marathons. "With the help of LG we were able to mobilize our global community to run a marathon from anywhere around the world. We look forward to racing side-by-side again soon."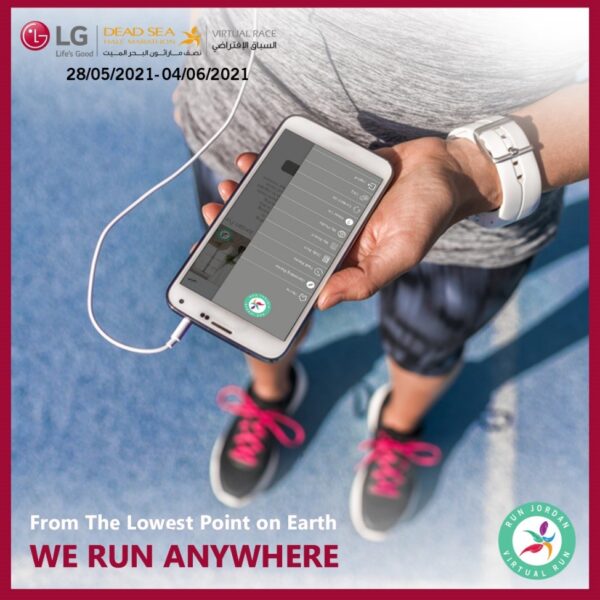 "Even during these difficult times LG has kept faith in the spirit of sports and in our partnership with the Jordanian Association for Charitable Marathons," said Jeong Young-hak, managing director of LG Electronics Jordan. "We will continue to support the local community and encourage them to live life to the fullest until we can return to normality."
LG will continue to support local communities in new and inventive ways until we can come together again in good health, and this year's virtual marathon shows the unlimited possibilities with LG.
Contributed by LG Jordan
# # #