April 2, 2021
Reinventing the Washing Machine
If necessity is the mother of invention, then innovation could be viewed as the father of the patent. As of the end of 2020, LG Electronics was one of the world's top patent holders with more than 87,000 patents to its name, many of them related to steam technology found throughout the company's lineup of premium household appliances. Two successful products that rely on steam for their effectiveness are LG Styler and LG TWINWash™, appliances that in themselves are the result of years of research, development and tinkering.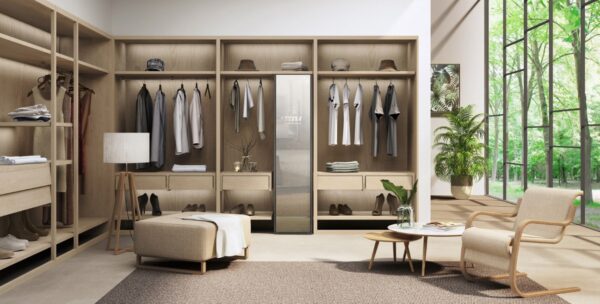 In fact, the Styler debuted in 2011, nine years after the idea of the steam-based wardrobe management product was given the green light to begin development. Without a patent system to protect the hundreds of thousands of hours and hundreds of millions of dollars invested to develop products like LG Styler, there would be little incentive for companies to innovate.
In fact, the Styler is a compilation of more than 180 LG patents covering features such as the Moving Hanger to shake bacteria and allergens* out of suits and dresses to the tune of 200 vibrations per minute and Gentle Dry to draw moisture out of clothes without shrinking or damaging delicate fabrics. The patented TrueSteam™ in conjunction with Pants Crease Care deliver wrinkle-free trousers with sharp creases, all without an ironing board.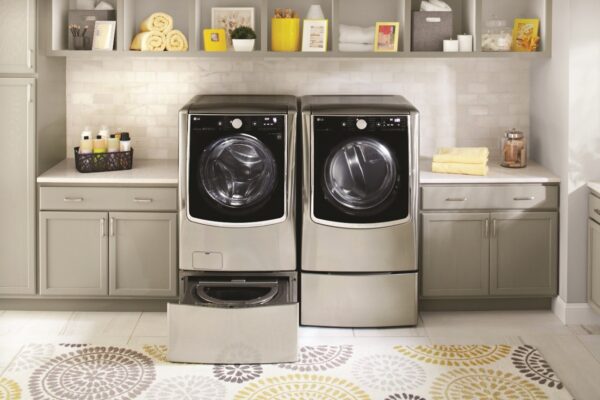 While the innovation inherent to LG Styler launched a whole new category in home appliances, LG TWINWash was a game changer in its own way. The engineers and designers behind LG TWINWash took a look at a mature product that hadn't seen much innovation in decades and got to work on solving the age-old problem. With TWINWash, not only can one launder a pair of pants and some socks without feeling guilty about wasting water and electricity, frazzled parents can wash heavily soiled baby clothes separately from adult clothes… simultaneously. One of the patented core technologies that made TWINWash possible is LG's Direct Drive™, which could deliver more reliable, more effective and quicker results than competing technologies.
One of the many people responsible for LG's innovation leadership is Dong-won Kim, Ph.D. Laboratory Leader of Living Appliance R&D Lab at LG who is responsible for over 1,000 patents during his 25 years as a researcher at LG. In 2019 he was honored with the Invention King of the Year Award by the Korean Intellectual Property Office.
"Fundamentally, a home appliance should be able to minimize the effort needed to complete one or more household chores but it has to be convenient and easy to use as well," Kim explained." When developing a new product, it is essential to constantly ask oneself, 'Is this bringing value to the customer?' At LG, we believe this should be the basis for all good product design."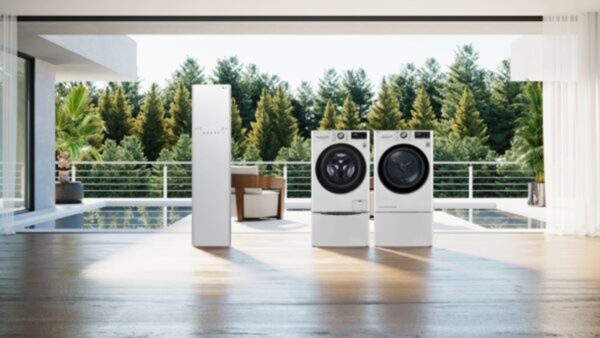 Kim gets his ideas for his inventions from listening to LG customers and everyday people. "LG Styler came from a conversation I had with the wife of a colleague who told me she removed wrinkles from clothes by hanging them in a steam-filled bathroom," Kim recalled. "The Styler takes this basic concept and expands on it with a combination of user-friendly design and a number of other unique technologies."
"The idea for LG TWINWash came after a survey we conducted in 2007 in which 60 percent of the responders said that they wished their washing machines could wash separate loads at the same time," Kim said. "I'm sure other washing machine makers had heard this complaint before but a two-drum washing machine is no simple matter, which may explain why TWINWash still has no equal even after six years."
Like all of LG's products, LG TWINWash and Styler are products based on innovation and creativity fueled by the need to make consumers' lives more convenient. But innovating can be a laborious and expensive process and this is where the patent system can help drive technological advancement. For inventors like Kim Dong-won, the assurance that his intellectual property will be protected is incentive to keep creating and improving consumers' lives.
# # #
* Certified by the British Allergy Foundation (BAF) for reducing 99.9 percent of house dust mite allergens and Escherichia coli and Staphylococcus aureus bacteria. Certified as an asthma and allergy friendly® appliance by the Asthma and Allergy Foundation of America (AAFA).